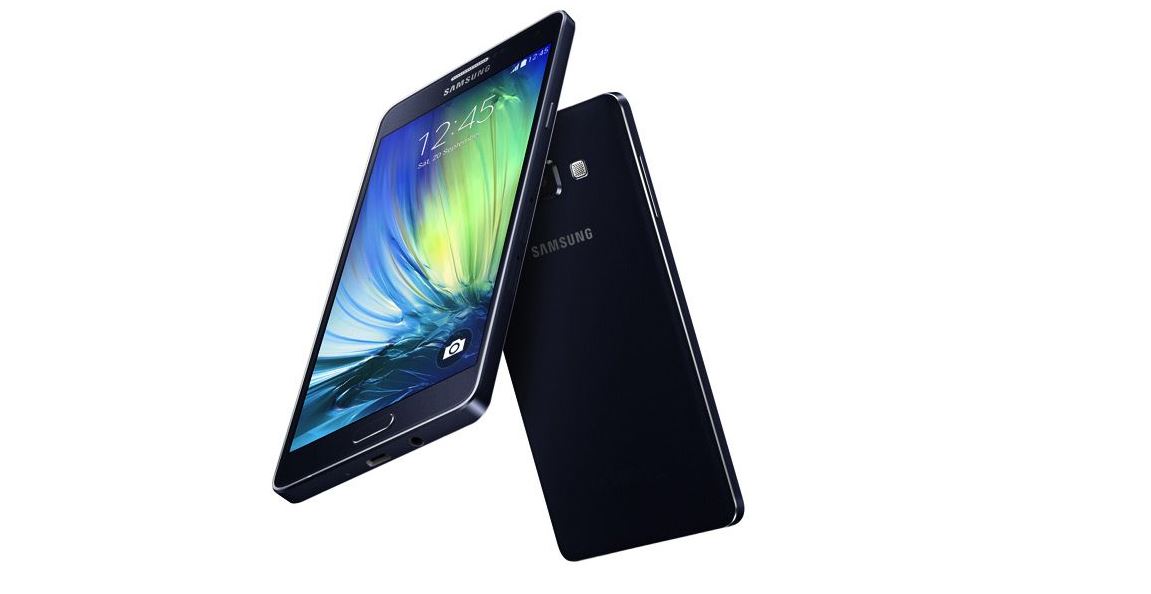 Last year Samsung announced a new phone Samsung Alpha after lagging behind its competitors in terms of design and it was Samsung's first phone with a metallic phone. Continuing the design war with the well-established players like Apple, HTC etc and new players like Xiaomi and OnePlus, Samsung has launched another metallic phone Samsung Galaxy A7.
Samsung Galaxy A7 is Samsung's slimmest smartphone to date. The phone is the bigger brother to Galaxy A5 and A3.
The Korean company showed the world a glimpse of Galaxy A7 last week and now it has officially released the phone with dual 1.8GHz and 1.3GHz quad-core processors(1.5GHz and 1.0GHz in the dual-SIM version) making it a dedicated eight core smartphone. The phone runs on 64-bit Qualcomm Snapdragon chip.
The Samsung Galaxy A7 embraces a 5.5 inches AMOLED 1080p screen, 2GB RAM, 16GB non-upgradable memory and 13-megapixel front plus 5-megapixel rear cameras.
The metallic unibody of Galaxy A7 is 6.3mm thick is one of the best mid-range Samsung phones currently available. Samsung has also included some custom features like call voice-activated selfies, phone call noise reduction and extra security.
There isn't any confirmation about the launch date and price but it is expected to ship with a price tag of $600.
Full specifications of Samsung Galaxy A7:
Processor: 64-bit Qualcomm Snapdragon
Operating System: Android 4.4 KitKat

Dimensions: 151 x 76.2 x 6.3 mm

Weight: 141 g (With Battery)

Battery Type: Li-Ion 2600 mAh

Display Resolution: 1280 x 720 Pixels

Screen: 5.5′ 1080p AMOLED
RAM: 2GB

Memory InBuilt: 16 GB

Camera: Primary 13.0MP, Secondary 5.0MP
Are you excited about the new Samsung Galaxy A7 and its metallic body? Tell us in comments!
---
 Read more about latest smartphones and reviews here on fossBytes
---