Google has been working on a feature to bring password-protected folders to Android devices for quite some time. The feature dubbed 'Safe Folder' in Files by Google app now appears as a button in the "Collections" section of the "Browse" tab.
The files you add to a Safe Folder can only be accessed if one enters a 4-digit PIN, but it can be moved to another folder on the device without any restriction. This feature is quite similar to Microsoft's Personal Vault on OneDrive.
PIN-protected folders on Android devices will be inaccessible without a password and invisible to other apps on the phone.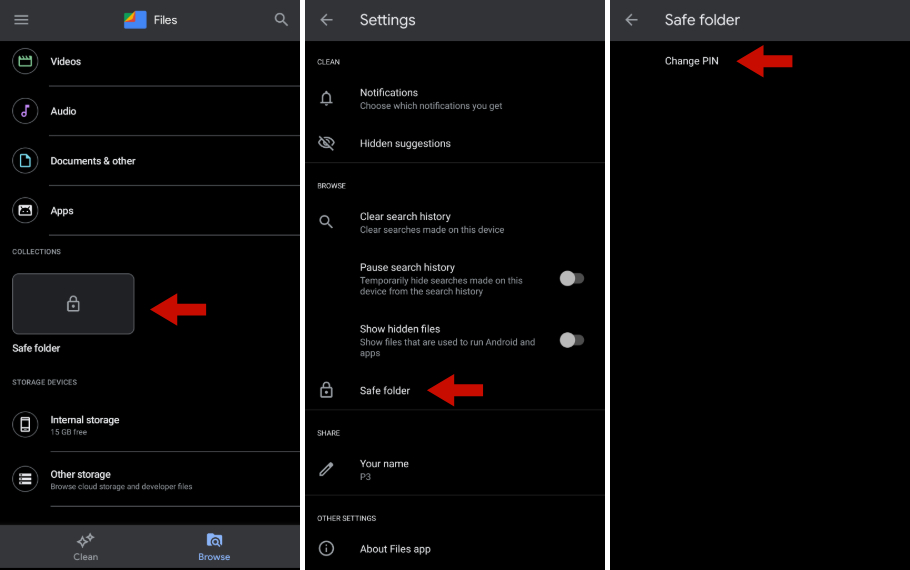 Do keep this in mind that if you ever forget the 4-digit PIN, the file will be completely lost since Google will encrypt the files in Safe Folder.
Also, the Safe Folder won't be saved on the cloud, so you can't transfer its contents between devices. This also creates another issue: if you delete and re-install the Files app without recovering your files or lose your phone — the data will be lost forever.
The Safe Folder feature is currently being rolled out for Files by Google app version 1.0.323. If you want the feature right away, you can download the APK from APKMirror or wait until it arrives officially on the Google Play Store.