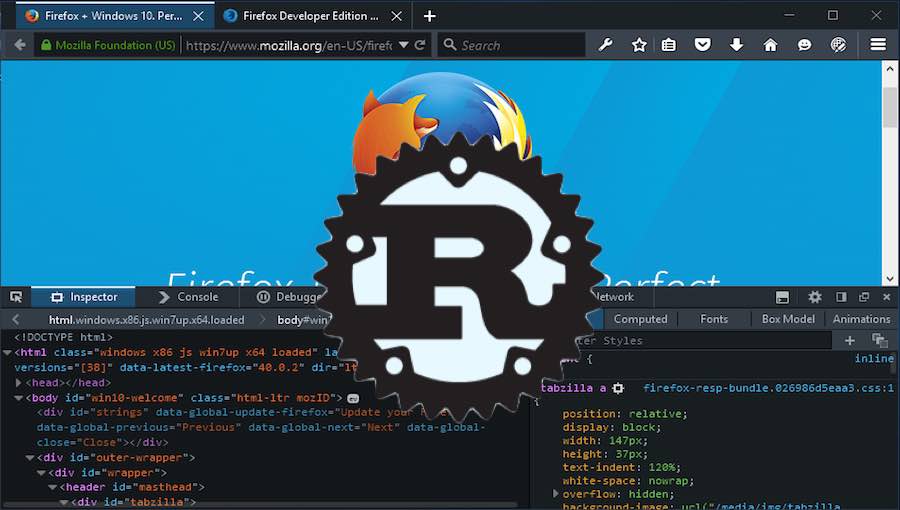 Short Bytes: Mozilla is all set to launch multi-processing functionality in the new update. The new version–Firefox 48–is scheduled for a release on August 2. Firefox 48 will have some of its components coded in Rust, a programming language developed by Mozilla.
M
ozilla is busy tying up Firefox's shoe laces, putting it in a browser race with Chrome which is baked inside Google's kitchen. Chrome, launched in 2008, has defied all yardsticks of popularity kicking Firefox from the prime position.
But the creator of the browser, born in the 90s, is all set to make a dent in Chrome user-base count. Mozilla is working on big changes in Firefox by ditching much of the C++ code used for their homegrown Rust language. Rust has been getting the limelight ever since it was introduced to the world. Believed to be more secure than C++, Rust will be the base of Firefox's next major update set to hit the stage on August 2.
The new Firefox 48 update will be the first browser iteration from the house of Mozilla to include multi-processing capabilities, just like Chrome, giving enormous powers to Firefox in terms of performance and reliability.
Up until now, Firefox has witness bad words of mouth for its slow and laggy experience. The most talked-about component addition in Firefox 48 is the Rust-coded media parser tool which would eliminate vulnerabilities present in media decoders which could be tricked to exploit memory management bugs.
Last month, we told you about the electrolysis process added by Mozilla to add multi-processing capabilities to Firefox, on which they have been working since 2009. The development of Rust also began somewhere around that time when Mozilla started funding the personal project of their employee Graydon Hoare, which was eventually released as Rust.
Mozilla has also been working on a completely new browser named Servo, which is written i Rust. It seems Mozilla is quite serious about implementing and promoting their language. Rust is also used to develop various other projects like OpenDNS–provides custom DNS servers for free–which uses Rust coding  for two of its components.
Also Read: How To Make Mozilla Firefox Faster For Web Browsing