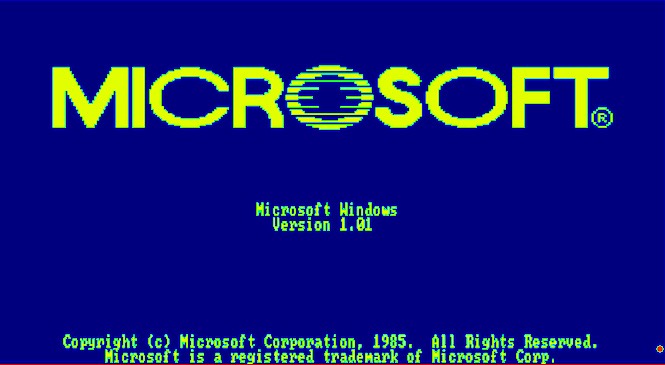 Short Bytes: You can use the first GUI-enabled version of Microsoft Windows i.e. Windows 1.01, which has been put into an emulator by replicating the configuration of IBM PC XT 5160. The Windows 1.01 works inside your web browser.
R
evisiting the retro technology stuff does induce nostalgic feelings among most of us. It's the same way I feel when I boot Windows XP over a VM. There is a lot of other retro stuff on the internet like the
Windows 93
, 
10,000 Amiga games
or
3,000 Windows 3.x games
.
There is a Windows 1.01 emulator on the internet. Windows 1.01 was the first GUI-enabled version of Microsoft's Windows OS. Basically, it was baked by stuffing a 16-bit multitasking graphical shell on top of the existing MS-DOS. It was launched on November 20, 1985.
Windows 1.0 ran on IBM PC XT 5160 which was launched in 1983. It was one of the hardware-packed computers which housed an Intel 8088 processor at 4.77 MHz with up to 640KB RAM support. It also included a CGA (Color Graphics Adapter) graphics card and a 10 or 20 MB hard disk.
The Windows 1.01 emulator present on PCJs doesn't require the installation of any plugin or software, it works in your web browser.
The emulator will load automatically. All you need to do is click anywhere on the emulator area and it will take over your mouse. To get out of the emulator press exit. I recommend you to go fullscreen for a better experience.
— Use Microsoft Windows 1.01 Emulator.
The CGA graphics card-based version of the emulator appears to be black and white because it is so. For a colored version of Windows 1.01, EGA (Enhanced Color Display) graphics card was used which was a successor to CGA. These graphics cards were based on the architecture developed by Motorola.
— Use color-enabled Windows 1.01 Emulator.

I'm lovin'it. Are you?
Also read: Windows 93 is Ready to Use, Try it Here