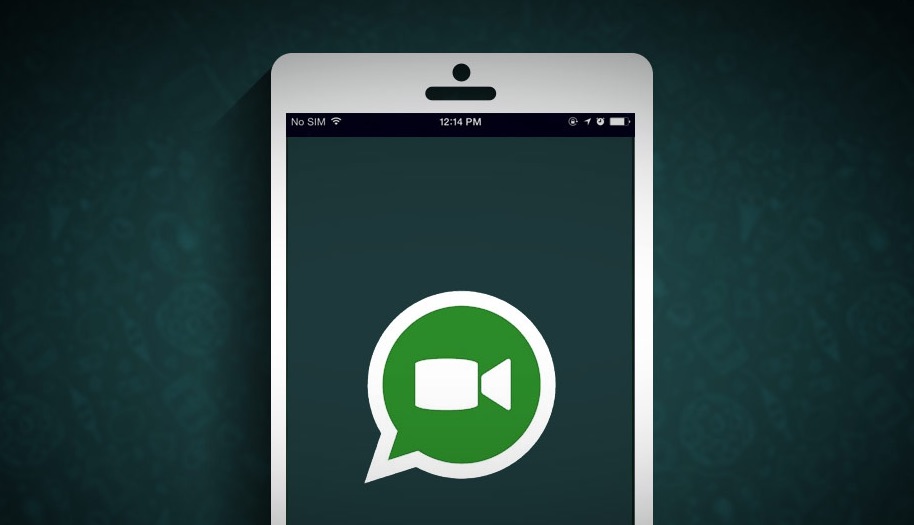 Short Bytes: A German blog Macerkopf.de, which focuses on news about Apple products, has published a blog post claiming that a new build of the WhatsApp for iOS is in test labs and will embark the advent of the much-awaited video calling feature. The blog has uploaded some screenshots presumed to be of the rumored video calling feature on WhatsApp.
T
his is from the rumor mill, according to a recent post published on the German blog
Macerkof.de
, there are chances that Facebook's acquired
instant messaging wing
is secretly working on a video calling feature for the iOS variant of their instant messaging app.
The news does boost the authenticity of another rumor which gained popularity in April 2015, that a video calling feature is being developed for the Android version of the app. Sadly, WhatsApp isn't going to be the golden hen for Android users this time.
The blog post has thrown some light on the new build number of WhatsApp for iOS that is 2.12.16.2, which is rumored to be in the test lab and is slightly higher than the current build 2.12.12 hosted on the iOS App Store.
The video calling feature will work on both WiFi and Cellular network and will feature a small adjustable preview window allowing users to see their side of the video conversation. You can move the preview anywhere on the screen as per your will.
Another rumored feature is the inclusion of Chrome-like tabs – you can use any other browser name instead – into the WhatsApp app so as to facilitate quick and easy switching between multiple conversations. Other basics include the ability to mute your microphone and flip between the front and the rear camera.
The introduction of the video calling feature will account to the second major improvement, first one being the VOIP-based audio calling feature, after Zuckerberg's Facebook acquired WhatsApp in February 2014.
They also launched the WhatsApp Web, allowing users to chat from their computer but still requiring their smartphones to be constantly connected to the internet and they did impart commendable efforts in reducing the amount of data consumed by the app.
The video calling feature will earnestly accommodate WhatsApp to be in direct competition with Skype, a pioneer in this segment, and Apple's FaceTime. Although the rumored video calling feature is assumed to be free, but no word can be said if WhatsApp would plan to raise their $1 annual fee as they are much concerned about providing an ad-free environment to its users.
Write your views in the comments section below.
Also Read: Transform Your Ordinary Laptop Into A Touchscreen Device