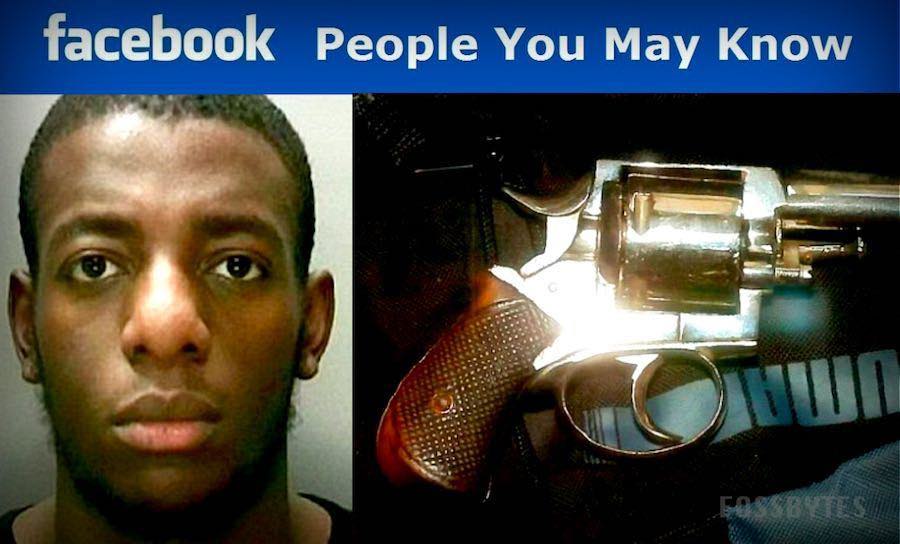 Short Bytes: We all know that Facebook keeps on looking for your faintest connections and uses them to suggest friends on the social media. The same happened when an armed robber was caught and jailed for 17 years after a victim spotted him in his 'People You May Know' feed. 
Facebook works in mysterious ways. Before you start making assumptions and start blaming the social network for tracking you endlessly or showing biased news content, let me tell you that here I'm going to talk about something good.
Following his two-month crime spree, Omar Famuyide, 21, a violent armed robber was arrested with the help of Facebook. Surprisingly, a victim of his crimes spotted him on Facebook's 'People You May Know' feed and reported it to the police.
This incident took place in Birmingham, UK. After his arrest, police connected the dots and found him responsible for multiple incidents of firearms offenses and many other robberies.
It was revealed that Omar was one of the two men who attacked the Ambassador's Relaxation Suite last July. After a month, he stole a car at gunpoint from a man.
The victim of the car robbery recognised Omar on Facebook, following his arrest.
"It was a crucial part of the investigation when one of the victims got in touch after recognising Famuyide on Facebook and was the final piece of the jigsaw that we were looking for," police said, according to BBC.
In a similar incident, earlier this year, another longtime felon was arrested after posting a selfie with his .56-caliber handgun on Facebook
Did you find this story interesting? Share your views in the comments section below.