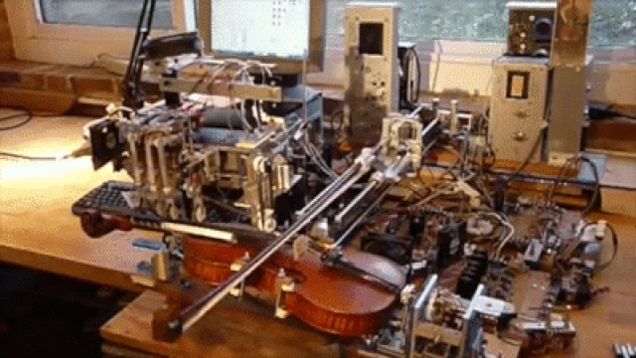 This might seem a bit surprising as well as amazing that how can a robot play Violin better than you? The speed with which technology is growing day by day shows nothing is impossible. A retired engineer Seth Goldstein recently made a robot named Ro-Bow, which can play Violin better than you using some complex programs.
The Bow Violins and the mechanical fingers are moved by electromagnetic actuators controlled by a complex program. The input to this program is a mini music file which Seth Goldstein generates by playing his electronic keyboard.
I know many people think that this is an easy task, but to make this kind of stuff without any help proves very difficult sometimes and this requires  professional skills.
Also See: Superhit Songs Played With Household Items
If you like his idea, write in comments.