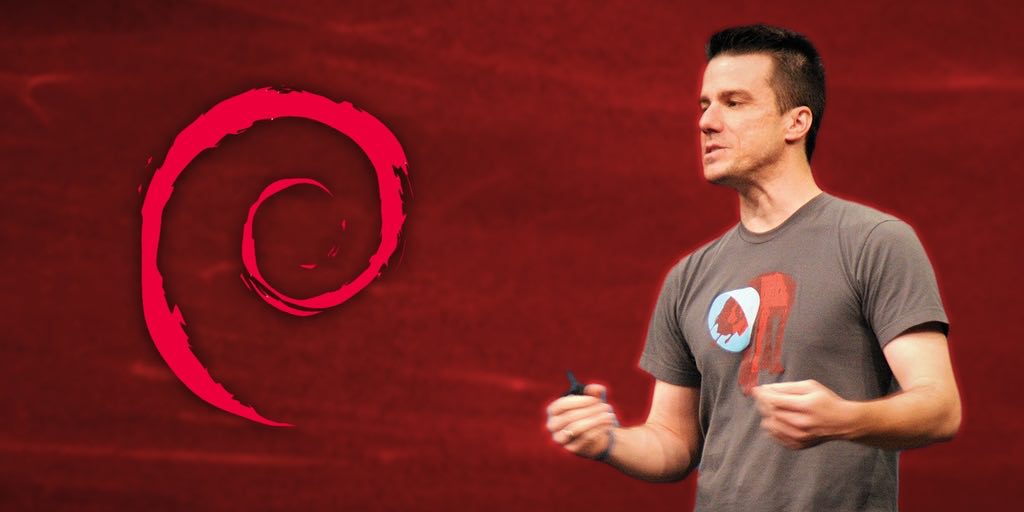 Updated on July 7, 2016:  The autopsy reports have confirmed that Debian founder Ian Murdock, who died last year, committed suicide. Dr. Amy Hart, assistant medical examiner who signed the report, said the death was suicide by hanging. He also noted that Docker employee suffered from "alcohol abuse with withdrawal seizures and Asperger's syndrome."
(Original story published on December 31, 2015)
Short Bytes: Debian founder and Docker employee Ian Murdock has died. The cause of his death is unclear at the moment. However, on Monday, his Twitter account posted multiple tweets that suggested that he would commit suicide that night.
W
e are sorry to inform our readers that Debian Linux Operating system founder Ian Murdock has died. He was 42.
His dead has been confirmed by the Docker blog, where Ian worked as technical staff. "This is a tragic loss for his family, for the Docker community, and the broader open source world; we all mourn his passing. To Ian's children, family and loved ones, we offer our full support and deepest sympathies," the Docker blog writes.
At the moment, the San Fransisco Police Department hasn't revealed the reason behind this death. However, Murdock's Twitter account posted multiple tweets on Monday that suggested that he would commit suicide that night.
While some speculated that his Twitter account was hacked, at the moment it's deleted.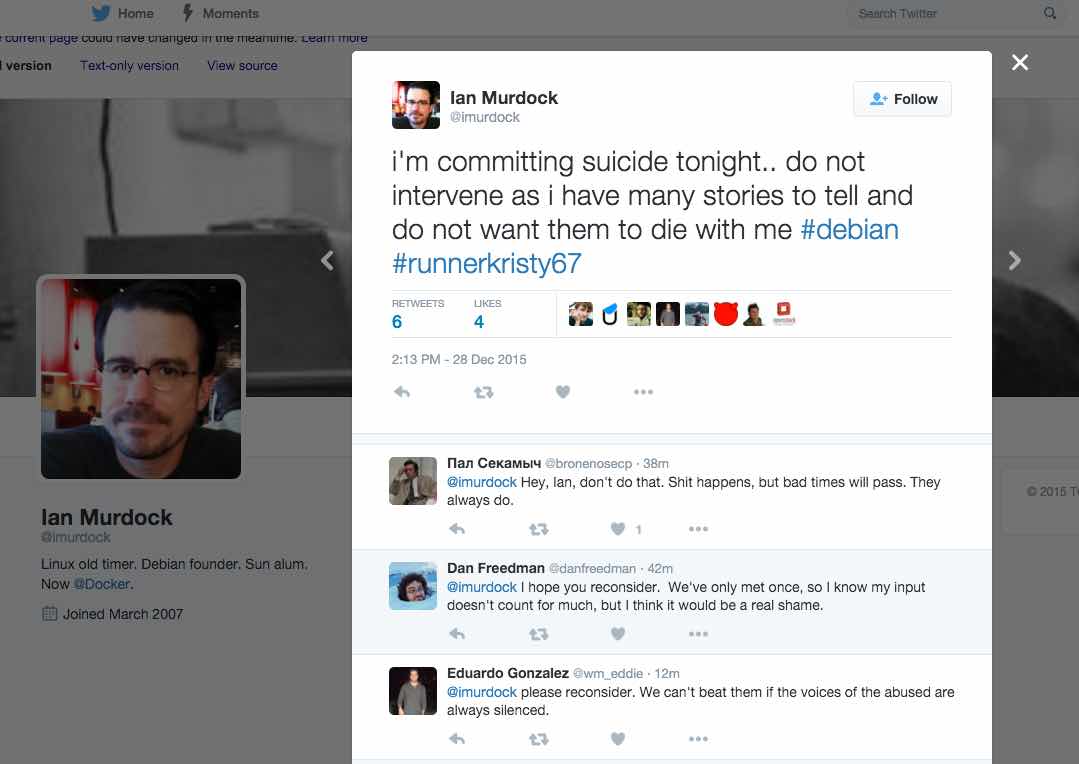 Murdock created Debian Linux Operating system in August 1993 and he is the "IAN" in "debIAN". It was one of the first Linux distros to be forged and is one of the most successful open source projects ever created.
Rest in peace, Mr. Murdock!
"In the past decade, Ian's contributions to the tech community continued, as CTO of the Linux Foundation, as a senior leader at Sun Microsystems (including serving as Chief architect of Project Indiana); and most recently as Vice President of Platforms at Indianapolis-based ExactTarget, which became part of Salesforce in 2012," the Docker blog writes about his contributions to the tech world.
"With a heavy heart, Debian mourns the passing of Ian Murdock, stalwart proponent of Free Open Source Software, Father, Son, and the 'ian' in Debian," the Debian organization said in a statement.
Rest in peace.