A new joint venture led by prominent automakers like Bugatti, Porsche, and the electric hypercar startup Rimac has spiced up the headlines of all publishers. The Croatian electric hypercar maker joined hands with Volkswagen-owned Porsche and Bugatti to form a new supercar brand, 'Bugatti Rimac.'
The deal also resulted in Rimac taking control of Volkswagen's supercar brand Bugatti. In this joint venture, Rimac will hold 55 percent of Bugatti Rimac, while Porsche will have the remaining 45 percent.
The new Bugatti Rimac brand will be led by Matt Rimac, the founder of this impressive startup Rimac.
The entrepreneur and founder of Rimac Automobili said, "This is an inspiring moment in the short yet rapidly expanding history of Rimac Automobili. We have gone through so much quicker, but this new venture takes things to a completely new level. Rimac and Bugatti are a perfect match in terms of what we each bring to the table."
Big Names Brings Big Expectations: Bugatti Rimac Porsche Trio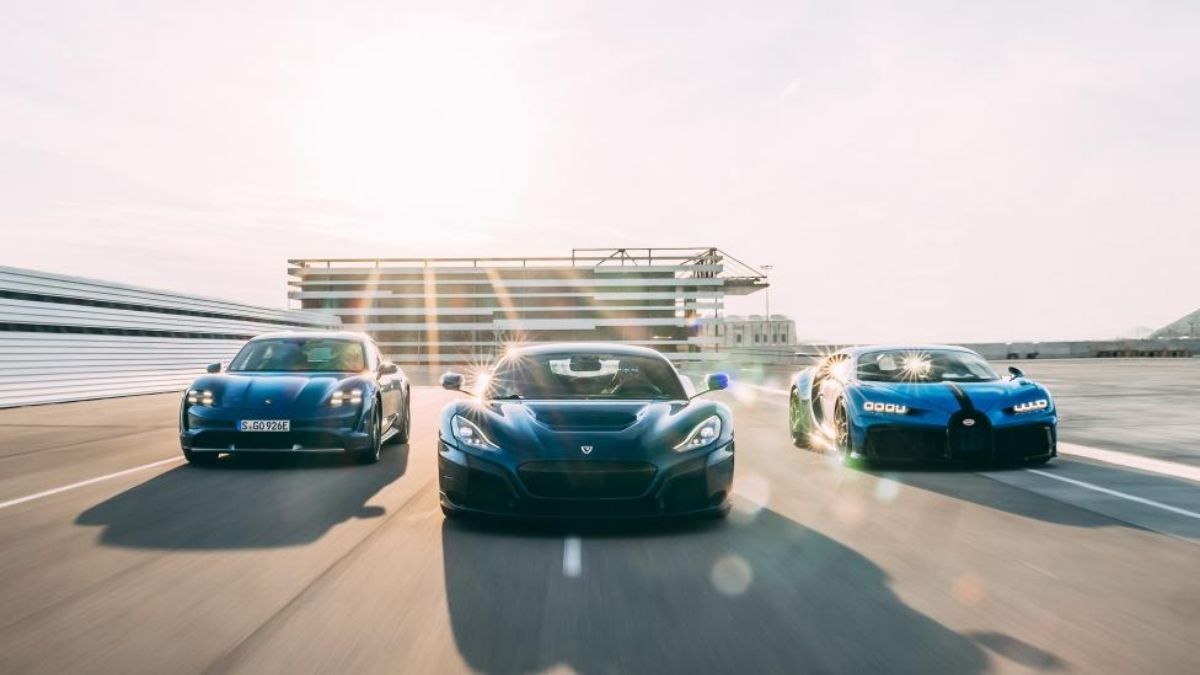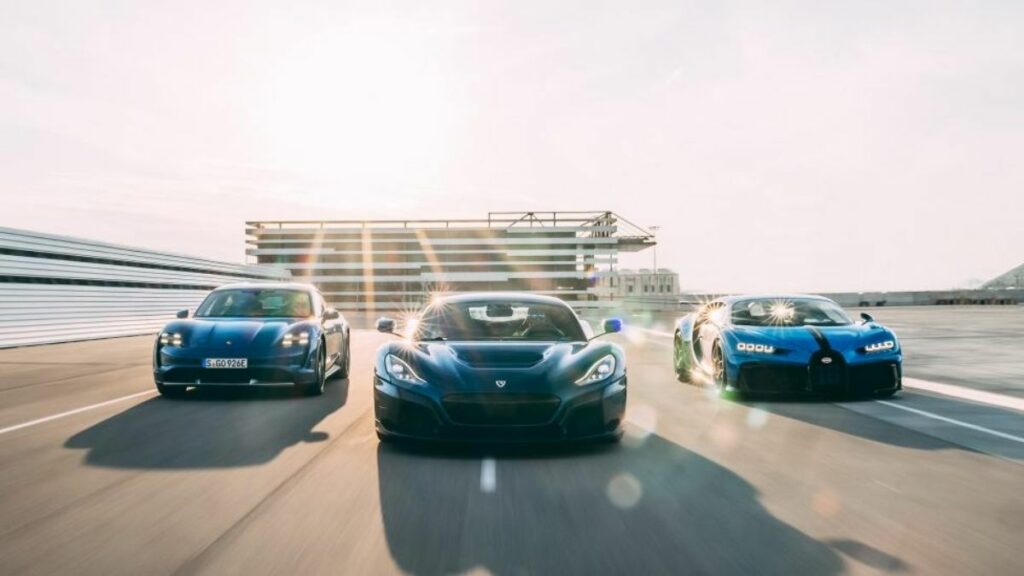 Rimac has gathered a lot of attention because of its recent development in electric vehicle technology. The EV maker is famous for making the fastest electric supercar, Nevera, formerly known as C_Two.
Last month, Rimac unveiled the 1914 HP electric beast Nevera to achieve a top speed of 258 mph (415 km/h).
Meanwhile, Rimac also runs the business of supplying electric vehicle components to automakers under the 'Rimac Technology' wing. Rimac Group is divided into two groups: the Rimac Automobili and Rimac Technology.
On the other hand, we have the 112-year-old french sports carmaker, Bugatti, who has produced some of the world's fastest cars. When united with Porsche, it makes an ocean of knowledge and expertise in automotive engineering and making hypercars.
Mr. Oliver Blume, the CEO of Porsche, said, "We are combining Bugatti's strong expertise in the hypercar business with Rimac's tremendous innovative strength in the up-and-coming field of electromobility."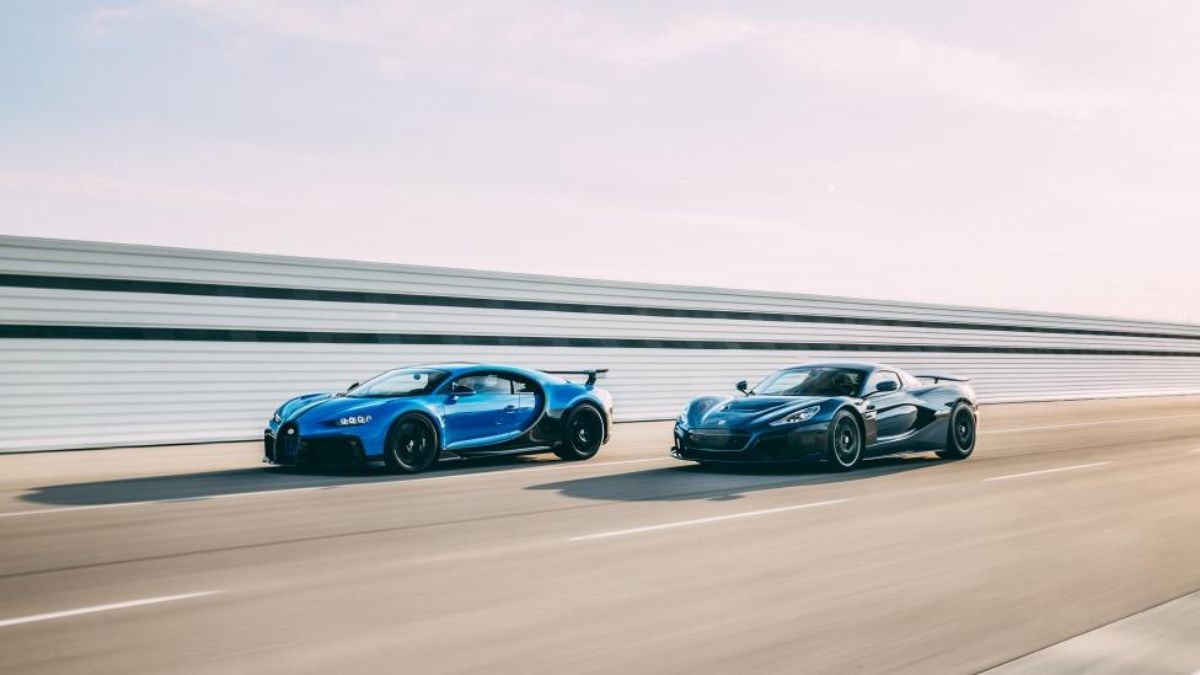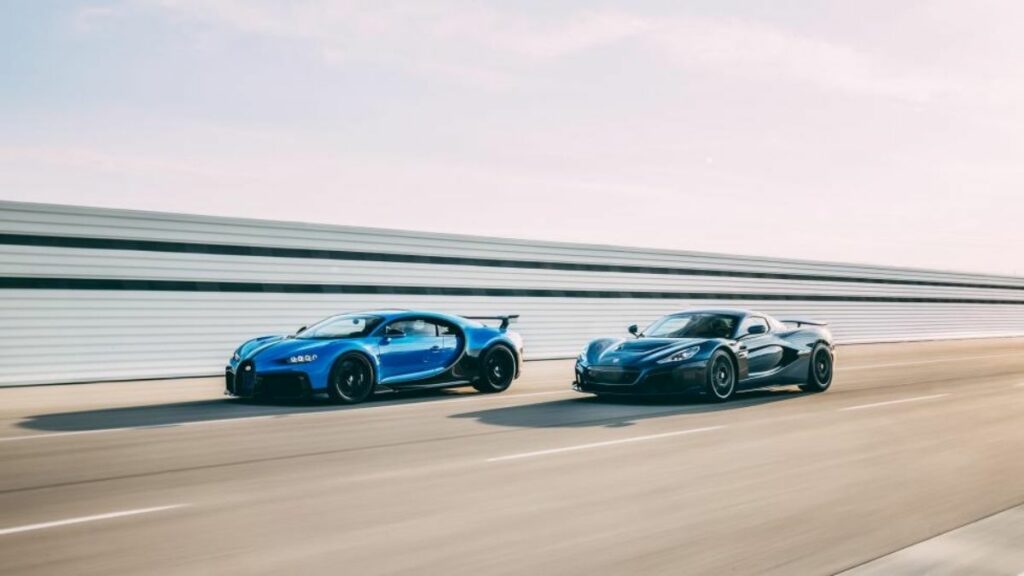 Porsche has been taking this EV business quite seriously. The automaker already has produced one of the best electric cars: the Porsche Taycan. Back in 2018, Porsche invested in Rimac and is currently a 24% shareholder in the company.
Even last month, Porsche partnered with a battery manufacturer and announced a new company – Cellforce.
Anyway, when such big names come on the same table, it brings high expectations and hopes for automotive enthusiasts.
If everything goes smoothly, then we might witness the fastest production car in the world (ICE and electric including).
What do you guys think? Do share your views in the comments section below.
The story first appeared in Financial Times.
Frequently Asked Questions
Who Owns Bugatti?
Volkswagen Group owns the supercar brand, Bugatti. Bugatti is a French automaker founded in 1909. However, in 1998 the german automaker Volkswagen bought it.
Who Owns Porsche?
Porsche is owned by the german auto-giant Volkswagen Group.
Who Owns Rimac?
Rimac is a Croatian electric manufacturer owned by multiple subsidiaries. The largest stake is owned by its founder Matt Rimac which is 37%, Porsche owns 24% of shares, Hyundai 12%, and 27% of shares are owned by other investors.
Which is the fastest production car in the world?
SSC Tuatara is officially the fastest production car in the world with a top speed of 316 mph (508 km/h). Bugatti Chiron Super Sport 300+ is the second-fastest production car with a record of achieving 304.77 mph.