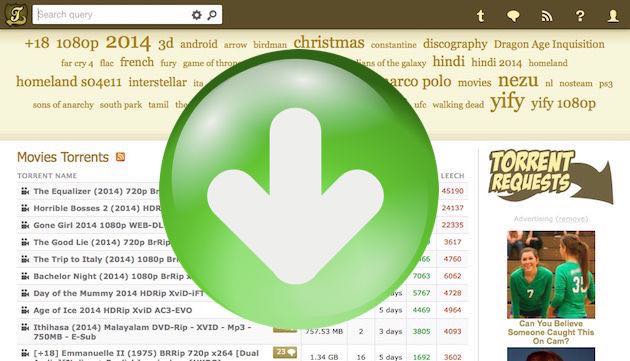 Short Bytes: Sending legal notices to users for downloading illegal torrents is nothing new. But, taking things to a whole new level, Rightscorp, a struggling anti-piracy group, is working on a new method to lock down the web browsers of the copyright infringers.

R
ightscorp is a small anti-piracy group with super-sized ambitions. This outfit is working on a new method to curb piracy and extract settlements from suspected internet pirates.
The company says that its new technology will lock the web browsers of users and prevent them from accessing the internet until they pay fines.
It looks like the struggling company is looking for an extreme measure to create some ripple. The company has also recorded a net loss of $3.43m this year, up from the $2.85m net loss recorded in 2014, according to TorrentFreak.
Currently, the company emails the suspected users who are infringing copyrights. Rightscorp wants to take it to the new level by sending the notice directly in their web browsers. Once the users receive a certain number of notices over a period of time, the technology would block the user and he/she cannot bypass the screen.
"In the Scalable Copyright system, subscribers receive each [settlement] notice directly in their browser," the company reports.
The company aims to employ this technology on behalf of ISPs and take a cut of any settlements made, calling it a win-win situation for service providers.
This idea of locking the copyright infringers isn't new in the United States, but, to date, no company has asked for money to remove these locks. Well, Rightscorp remains confident that it can persuade ISPs to come along.
"Its implementation will require the agreement of the ISPs. We have had discussions with multiple ISPs about implementing Scalable Copyright, and intend to intensify those efforts. ISPs have the technology to display our notices in subscribers' browsers in this manner," the company notes.
While Rightscorp is looking to gain support from ISPs, the service providers aren't a big fan of copyright troll organizations like Rightscorp. ISPs know that such services could lead their customers into believing that they are being spied.
Have something to add regarding this issue? Share your views in the comments below.
Also read: BitTorrent Hater Apple Is Running BitTorrent Trackers At Its Headquarters