My Apple Watch SE has acquired several noticeable scratches over the last 10 months of usage. But there is a reason I am not taking it to the Apple service center for a repair; the new screen would cost me almost 20% of the price tag of the smartwatch or even more. And thanks to how things work, there aren't any cheap reliable third-party repairs available. That's where the Right To Repair movement, which has been gaining much traction these days, kicks in.
The latest buzz in the news is the recent executive order from U.S. President Joe Biden, which tries to take a toll on anti-competitive business practices and contributes to the Right To Repair movement. Here, we should talk about whether all this fuzz is required, and we should blame the companies for not letting us fix stuff on our own.
What did Biden Say?
The executive order describes over 70+ initiatives that need to be taken care of. Out of these, there is special attention on curbing anti-competitive practices by companies that prevent people from repairing their own stuff. Here, repairing stuff is not limited to smartphones and other tech gadgets. We have heard how it's super difficult for farmers to fix their tractors without burning their pockets.
FTC has stepped in
Another major development that happened recently is that the U.S. Federal Trade Commission (FTC) has been vocal about the right to repair and unfair practices used by OEMs. The Commission will now view the OEMs with more scrutiny and take action against illegal anti-repair measures, as mentioned in its new policy statement.
"Restricting consumers and businesses from choosing how they repair products ca substantially increase the total cost of repairs, generate harmful electronic waste, and unnecessarily increase wait times for repairs," the statement reads.
Moreover, from a workshop conducted back in 2019, FTC found that manufacturers and sellers have no "reasonable justification" for adding barriers to the repair processes. It also notes that such practices put an extra burden on the shoulders of low-income Americans.
It's not just America, costly OEM repairs are a problem across the globe.
Right To Repair: Do We Really Need It?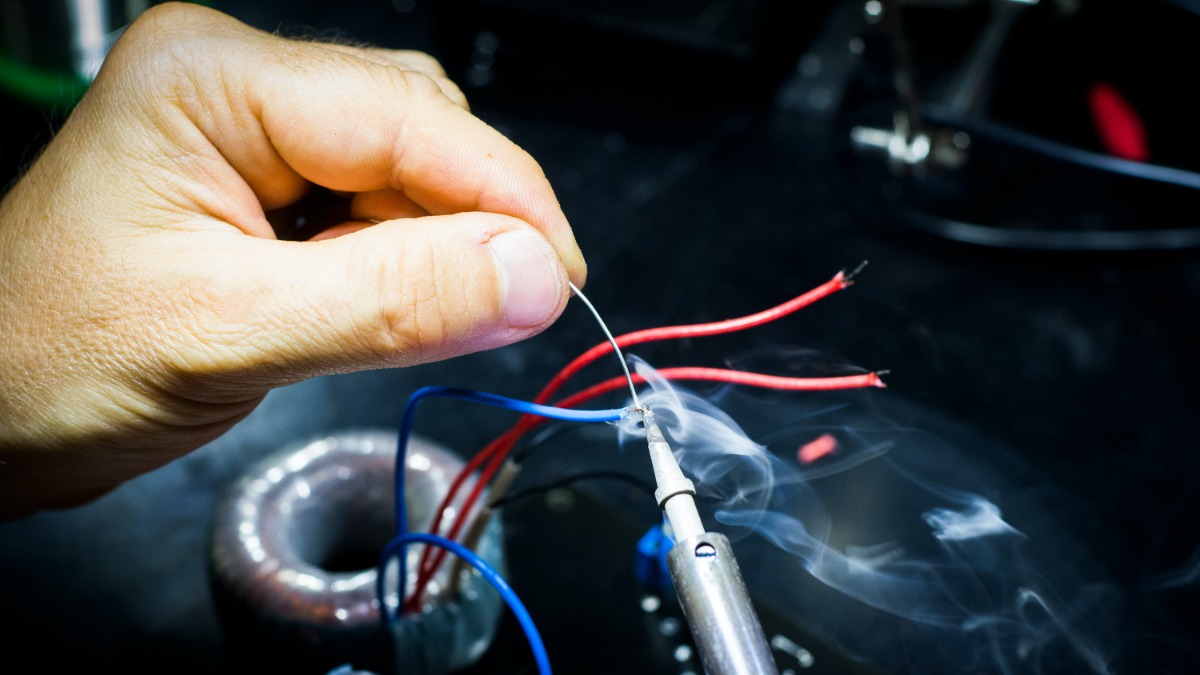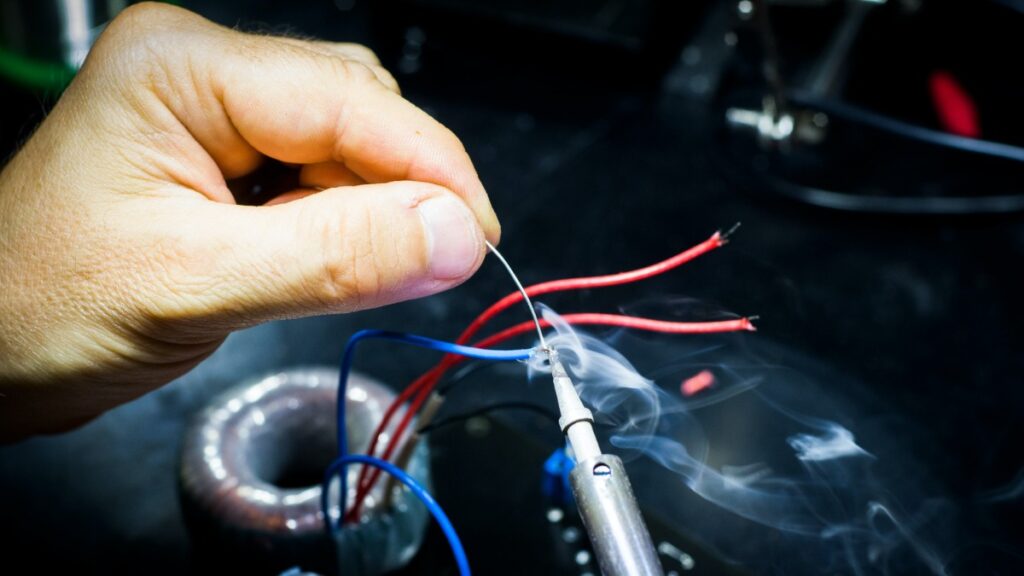 OEM Repairs Are Costly
Gone are the days when you could slap your remote several times, and it would start working. Back in the day, if you purchased a device, it would most probably come with schematics and diagrams explaining all the components in detail.
Things have changed, and tech has become super compact and even harder to repair. It's like you brought the product with your own money, but you can't repair or make changes to it without taking a sweat.
One of the biggest motivations behind Right To Repair is the high cost involved. Many OEMs don't skip a chance of pumping out money from people's pockets by playing the monopoly card. You can find many products that are awarded a surprisingly low repair score from testers like iFixit.
Various tech gadgets are now tightly packed in the name of advancement, making it near impossible for general users even to replace the battery in most cases. Many do it in the name of water-proofing the device or improving the performance, which can't be ignored. But that's the reason why a simple visit to the Apple service center might cost you hundreds of dollars.
Not just tech gadgets, maybe, someone who owns a Tesla might get their reality shaken after seeing a $16,000 quote for repair work barely costing $700 in the aftermarket. Companies like John Deere argue that you may own the tractor, but the software that runs on it is owned and copyrighted to the company.
Here, Apple and John Deere seem to have taken the biggest brunt, but that doesn't mean other companies are all open-minded. Speaking of more examples, you might have heard about the faulty ice-cream machines at McDonald's, as explained by popular YouTuber Johnny Harris.
It's repairable (theoretically)
It's not like every company puts some measures that lock you out of the device. You can, on paper, complete the repair process no matter how hard it is. But an interesting take from popular repair technician and YouTuber Louis Rossmann is that many companies make it difficult to source the essential spare parts. The company might make a deal with the equipment manufacturer where it can only sell the component to that particular company.
Wait, wait, and wait
Even if you are filthy rich and willing to spend the money, the limited availability of service technicians is also a big pain. Sometimes, people have to wait for hours or leave their devices for days to get them repaired. You can try a third-party service if you don't care about the device warranty. You also need to play on the risk of whether the unofficial repair would be reliable.
But some users want to take the matter into their own hands
It's not just about the repairs. Many DIY enthusiasts transform the tech into something more useful or catering to a different use case. A YouTuber created a version of Apple AirTag that can fit inside your wallet. Maybe, that's one idea Apple should steal. Hopefully, the company would give credit to the man if it ever releases an AirCard or something as a "choice."
Making it difficult to pop open a device only contributes to increasing the difficulty for DIY creators. And maybe, some might be willing to trade warranty for easier repair access.
RTR means we need better trained third-party professionals
One thing we can't ignore is the service quality. Companies spend their resources to train technicians and make them aware of even the small tidbits of the products. If we are striking a movement on Right To Repair, we can't ignore that there would be a need for trained third-party technicians who can do justice to your device.
Many general users aren't technically sound enough to repair the broken stuff on their own. So, when they contact an independent professional for a cheap service, they should feel relaxed that their device is going into good hands.
This also opens up a money-making opportunity for companies to provide certification programs and access to affordable genuine parts to people who want to get into the repair game.
Big names like Apple do offer such programs, but thanks to the legal terms, there are many limitations, and it's not super feasible to create a sustainable third-party repair business. Some companies even compel their authorized service providers to earn significant revenue from new device sales, leaving less incentive to go for repairs.
High cost to repair old stuff
Old stuff gives us nostalgia and happiness, but also the stress that repairing it is cumbersome. The parts are too costly and limited in number. You may need to hop across various service centers or pawn shops to find the desired component.
There is not enough incentive to spend too much money by getting it repaired from the OEM. Sometimes, the company may even suggest you replace the part instead of repairing it. This gives rise to a use-and-throw culture where people upgrade the device because it's harder to get it repaired, and the companies make profits.
If we weigh the pros and cons, the overall picture is that companies should make the repair process easier and create sustainable products.
The other side of the coin
Although not entirely reassuring, we can't ignore that there are advantages of devices being so tightly packed. The Apple M1 SoC now comes soldered with the CPU, RAM, GPU, SSD, Neural Engine, and more. This improves the device performance by several notches in a compact form factor, even though it's virtually impossible to repair it.
The tight integration and limited third-party access OEMs try to achieve come with its own set of pros like improved user experience and performance.
When going for third-party repairs, there are chances that the user might end up with faulty, non-genuine parts or software updates. It might concern the user's safety, for example, if the user tries to modify the software of a Tesla electric car that comes with autopilot functionality.
But if we consider the right to repair in the tech world, including smartphones and other gadgets, it's doubtful that a life and death situation would present itself.
What we need more is affordable repair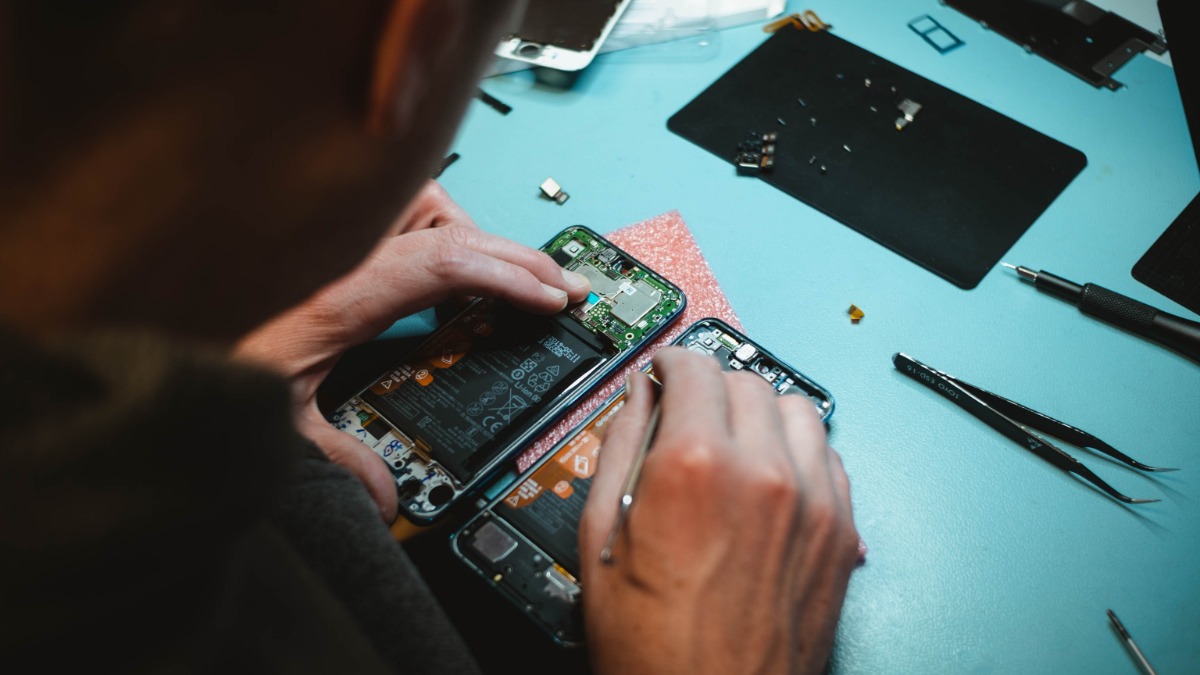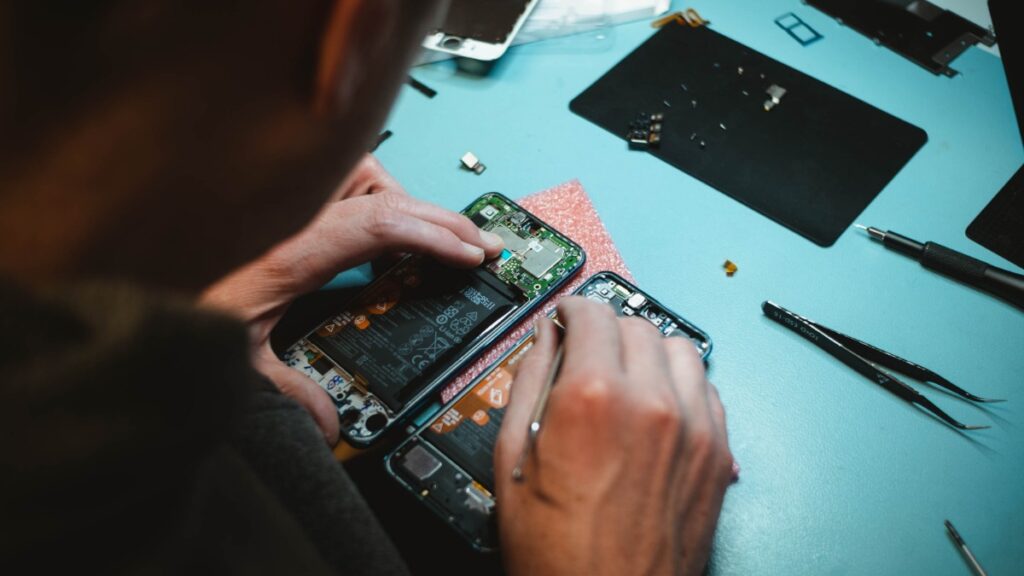 Recalling another instance, I was recently looking for a battery replacement for my iPhone SE 1st Gen that can still run iOS 15. The price quoted to me by an authorized reseller was almost equivalent to the iPhone trade-in store credit I was getting on the Apple website. Not to mention, I'll have to wait for four days to get the battery shipped.
So, it seems there is no economical way to revive the device and use it for another year. What if there was some local repair store that could offer the original battery for less? But it seems the "What if" will always be a part of this question.
Here, the company is trying to make money off a device it released almost 5 years ago. In fact, that seems to be the whole strategy; first, you buy the device, and then you are dependant on that company for repairs. The other option is to go for a new one.
It's a win-win situation for Apple. However, the company doesn't forget to present its sustainability and environmental protection stance on some days.
I am not targeting Apple here, but the company should develop cheaper repair alternatives for smartphones it doesn't sell anymore. But again, it might hurt its existing sales if people find affordable repairs.
In the end, what's concerning is the control these companies have — it's increasing further as we speak. We have to choose whether the power should be in the hands of a few, or more people can learn the stuff and grow together.
So, what are your thoughts on Right To Repair? Drop them in the comments down below.