Cheaping out on the router is something that a lot of people do when setting up their home network. The Wi-Fi space has more or less remained the same until Wi-Fi 6 came out last year and brought in a few exceptional changes to improve the speed and stability. Then came Wi-Fi 6E, bringing in even faster wireless speeds and lower latency.
The bottom line is, if you're still using a 2.4 GHz band router, you're missing out on a lot of new useful features. Thankfully, Wi-Fi 6 routers have gotten cheaper over the months, and the one we have for review today is probably amongst the best Wi-Fi 6 routers you can buy online. Enter RG-E5, which is a mesh router from Reyee.
Reyee RG-E5 Review: Specifications And What's In The Box?
Reyee RG-E5 router
Power Adapter
LAN cable
Paperwork
| Specs | Details |
| --- | --- |
| Build material | Polycarbonate |
| Processor | Dual-core "Enterprise-grade chip solution" |
| Antennas | 8 independent front-end modules |
| Ports and buttons | 4 x LAN (1Gbps), 1 x WAN, DC in, and Reset button |
| Memory | 16MB flash memory and 256MB RAM |
Design and Build quality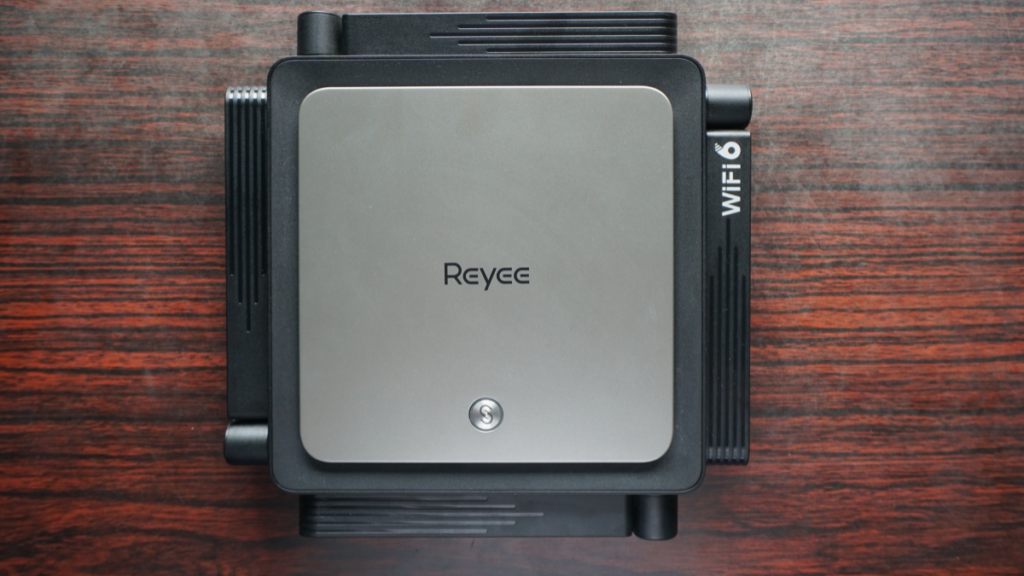 The build quality and design of the router are on point, neither too flashy nor bland. The body is made of plastic, and the material used is of high quality. The router has eight antennas with straight bar grooves, which adds a lot of character to the router.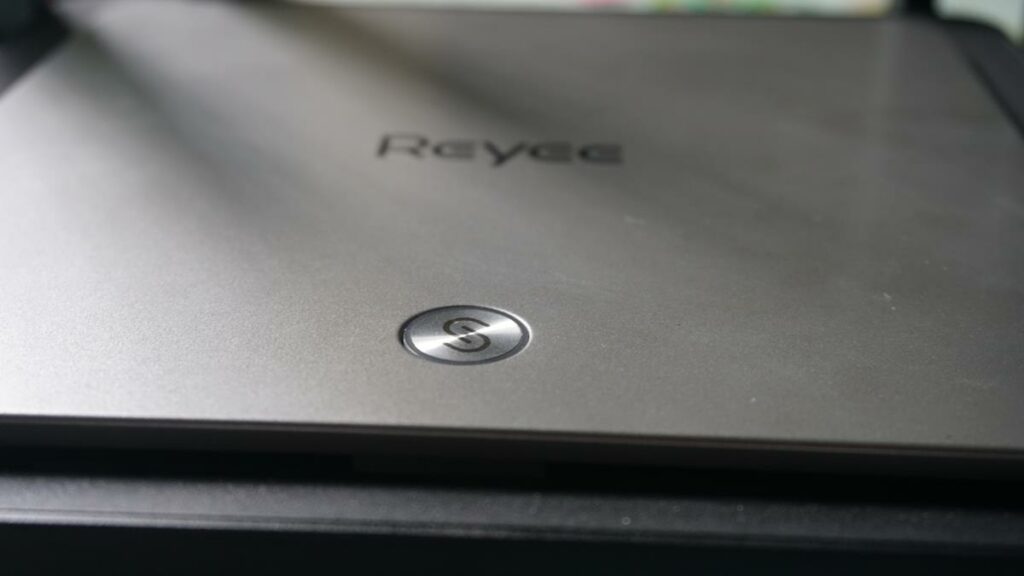 The second antenna houses a Wi-Fi 6 logo, enhancing the router's look. There's a power button on the top plate that houses a Reyee logo and also acts as a one-click mesh button. There's also an indicator light right below the mesh button, between the upper plate and the body.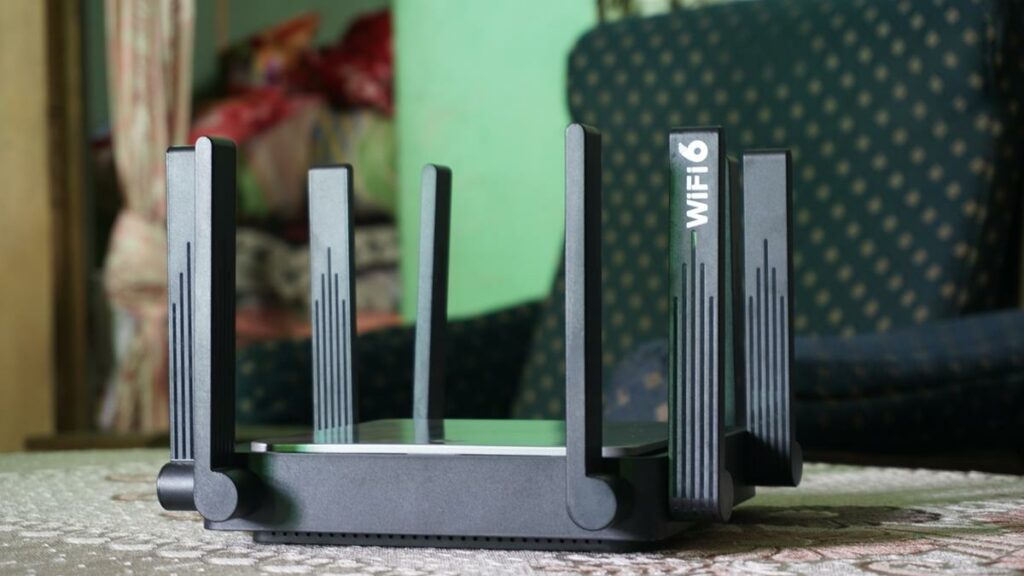 The router's sides are clean, but the back is where the fun lies. For starters, you get a WAN port to connect your main ethernet cable, four additional LAN ports (all 1Gbps units), a power-in, and a reset button. Unfortunately, there's no USB port at the back.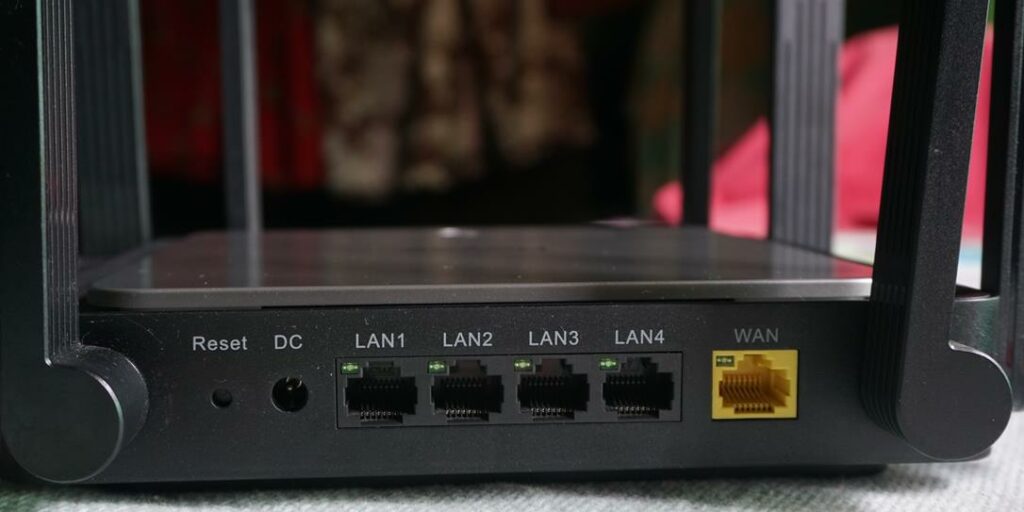 Performance
The router is rated for speeds up to 2400Mbps on 5GHz and 800Mbps on 2.4GHz. One of the other improvements that Wi-Fi 6 brought was the support for up to 8+8 antenna configuration, but that's mostly found on business-class access points. The Reyee RG-E5 supports a 4+4 configuration and can reach up to 3000 square feet with beamforming filtering.
In this day and age of IoT and always-connected devices, it's important that you choose a router that handles all your devices. The RG-E5 does it pretty well, as it allows you to connect up to 128 devices. The router uses OFDMA (Orthogonal Frequency-division Multiple Access) and MU-MIMO for a more robust and stable network reception. Well, the aforementioned are on-paper specs, but how does it perform in real life?
We're happy to report that the RG-E5 performs exceptionally well. Although I couldn't put it through its paces due to my relatively slow 75Mbps connection, I could test out the few perks of Wi-Fi 6, and the overall speeds didn't disappoint. For starters, thanks to an unusual regulation in the subcontinent, I was able to achieve a throughput of around 86Mbps with my 75Mbps plan on 5GHz. Comparatively, my older router would deliver around 72Mbps.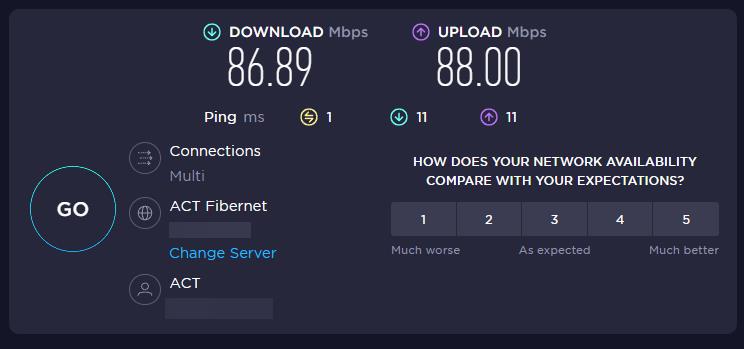 Interestingly, the E5 performs much better in the 2.4GHz band than other routers. The maximum download and upload throughputs we were able to achieve by switching to the most efficient channel were 31Mbps and 65Mbps.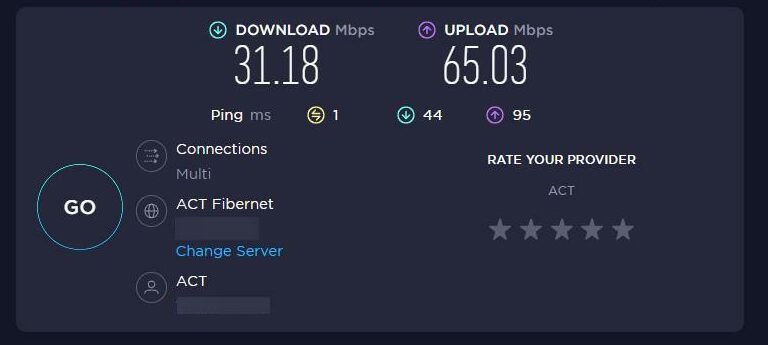 The Reyee RG-E5 doesn't support WPA3.
But, of course, speed is not the only reason people buy mesh routers. The main idea behind meshing is to make it easier for users to connect to multiple routers effortlessly, and the Reyee RG-E5 makes meshing seem quite easy.
Reyee sent us only one mesh router; hence we couldn't test the meshing functionality. However, you could buy another Reyee router, such as the Home Mesh Wi-Fi System (AX3200), plug it in, and hold its power button to connect to the master router quickly. Each AX3200 covers over 2300 Sq. Ft, and connects up to 150 devices. Pretty awesome.
Set up process
The setup process is where I'd deduct most of the points. Everything in the process went smoothly until I arrived at the binding part. The router would refuse to pair with the app. To ensure I entered the correct info, I reset it several times to no avail. After returning from work the next day, I checked the app, and the router had already connected, which was pretty weird.
Not only that, Reyee needs to work on making its mobile app better and more user-friendly. The app needs a UX overhaul on an immediate basis. Nonetheless, after connecting, it works very well. The homepage gives you insights about connected devices. Tapping the router shows you more details about the ports being used and connected devices.
The "Scenario" tab has features like Parental Control, Eco Mode (to reduce radiation and lower power consumption), XPress mode (Improves the use of public channels for faster internet), and Smart Home, which, as the name suggests, creates another 2.4GHz network for your smart devices. The goal of the Smart Home feature is to avoid the smart devices interfering with your primary network. Then you have the "Settings" tab with so much granular control that we'd keep writing, and this review would never see the light of day.
The web app, which you can visit using the IP 192.168.110.1, grants you even more comprehensive access like port forwarding, mapping, hardware acceleration, etc. The UI of the same is well laid out and is easy to use.
Conclusion: Should You Buy The Reyee RG-E5?
The E5 offers excellent throughput speeds. When combined with easy meshing, it's a solid option for those who need great speeds and effortless meshing. For an asking price of $150 ($110 after applying a coupon on Amazon), we don't see any reason why you shouldn't buy it. The mobile app can be fidgety at times, but the speeds more than makes up for the same.
Reyee RG-E5 Review
App and User-friendliness
Summary
The Reyee RG-E5 is an excellent router for anyone who wants easy meshing to extend Wi-Fi coverage. While the user experience could've been better, the blazing fast Wi-Fi 6 speeds and a 3200 Sq. Ft Range and the price more than makes up for it, making it one of the best Wi-Fi 6 routers that you can buy right now.