Do you have an image whose source you don't know? Well, you can now identify using Reverse Image Search. We previously showed you how to do a Reverse Image search on Google Images from your mobile or browser. Well, there's an even easier way to do so using GoogleImageShell.
Using GoogleImageShell, which adds some registry entries, you can reverse search any image on your PC just by right-clicking it. You need to install the tool and let the magic happen. Now, let us see how to do the same.
Searching Google For Images: Windows 10/11 Context Menus
First, we'll install the tool, then navigate to the desired photo and search for it. It's as easy as it seems to be. Let us begin with the process.
1. First, visit the GoogleImageShell releases page and download the file called GoogleImageShell.exe onto your system.
2. Second, once downloaded, navigate to the file where it was downloaded.
3. Then, right-click on the file and run it as administrator.
4. You will now see the install window. Here, you can choose the text you want to see in the context menu to reverse search an image and select the image file types you want it to work on. Click Install to continue.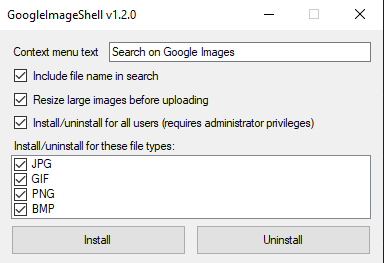 5. Once installed, navigate to a picture stored on your PC using Windows Explorer.
6. Right-click on the aforementioned image file. You'll see an option either named "Search on Google Images" or whatever custom text you entered while installing the tool.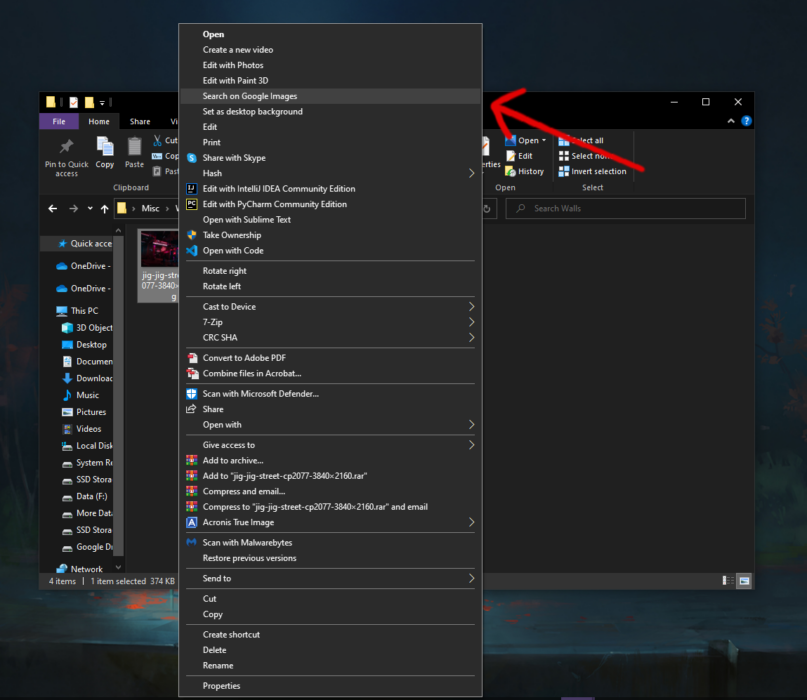 7. Finally, after clicking on the said option, the tool will do its job and a Google Search page will open in your default browser.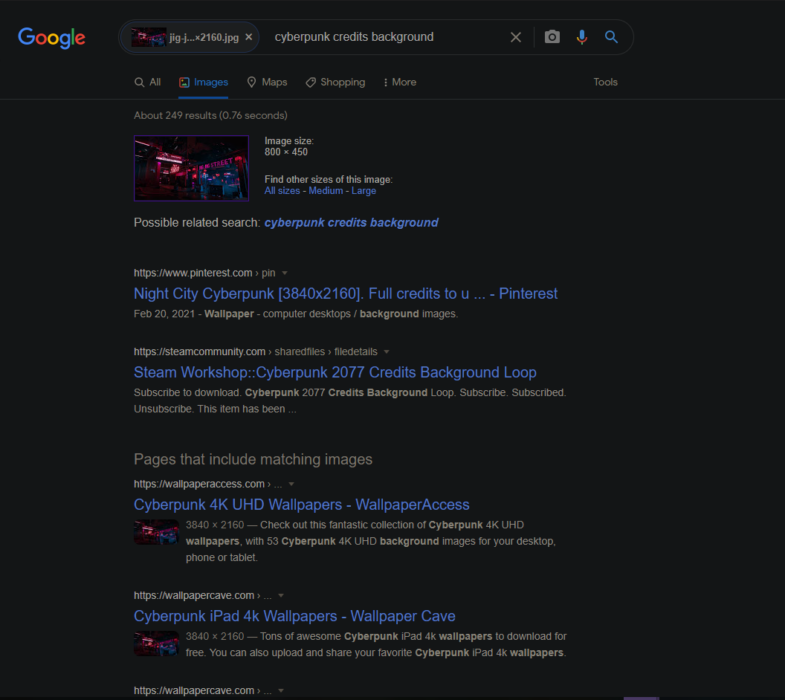 And, that is it. Reverse Image Search couldn't be easier and more convenient than this. You can now find the source of any desired photo with ease. Also, make sure to read our articles about the best photo viewer for Windows 10 that you can download for free.
Did you find this guide helpful? Let us know in the comments below.