There are ways your smartphones, laptops, and other gadgets can help restore the planet. The steps for this restoration will have to be taken and then sustained. Nothing changes in one day but do it long enough, and change will be visible. On that note, we have 5 ways you can responsibly use gadgets and help restore the Earth.
Earth Day 2021 has the theme 'Restore Earth' and that's because Earth is getting scorched every day as we speak. From coal and silicon mining to oil extraction, there's a lot going on. Even the smallest contribution is better than nothing.
5 Ways To Responsibly Use Your Gadgets
1. Use Your Phones For More Than A Year
The first step to responsibly using gadgets starts with your phone. Smartphones are designed to last longer, and you can easily use a phone for 3-5 years before it is truly obsolete and needs replacement.
You can get your phones repaired and ready to use at far lesser costs than buying a new one. Using any gadget for a longer duration usually improves your user experience too. You become more familiar with the device, and thanks to advanced software, the device optimizes itself to your usage.
So on this Earth day, consider it that you probably don't need the latest and greatest of everything every year. Responsible usage goes a long way, starting with your pocket.
2. Consider Laptops That Can Be Upgraded
The second gadget that we should responsibly use is our laptop. You may feel it is slowing down with time and hence need to replace it. You probably just need more RAM or a storage upgrade. So upgrade it, rather than going for a new one.
If you're buying a new machine, consider going with the ones that can be upgraded when the time comes. So if you run out of storage after 2 years of usage or experience a slowdown, you can just swap out the current parts for better ones, and you're set.
You can check out some of the best upgradeable laptops from the Windows Central list. If you're someone who would like a truly future-proof machine, you should check out the EOMA-68 computer. You can also check out our list of 10 cool things you can do with an old computer.
3. Sell Off Your Old Devices
Many of us keep our phones and chargers around, just in case. The point is that the case may never be there. If you're also someone holding on to a box of old gadgets in your closet, it's time to get rid of it. Selling off the old gadgets you don't use anymore is a major step to responsibly using gadgets.
You can sell off your old phones and laptops online or you could walk into any nearby electronics shop that buys and sells used phones and gadgets. Another case is if you're thinking of buying older gadgets, check out our coverage on buying used Android phones, used iPhones, old MacBooks, or used Windows laptops.
Pro Tip: Don't forget to reset your phone before you drop it in a recycle bin or sell it off. Resetting the device makes sure none of your personal data is on the device.
4. Dispose Of Your Gadgets Properly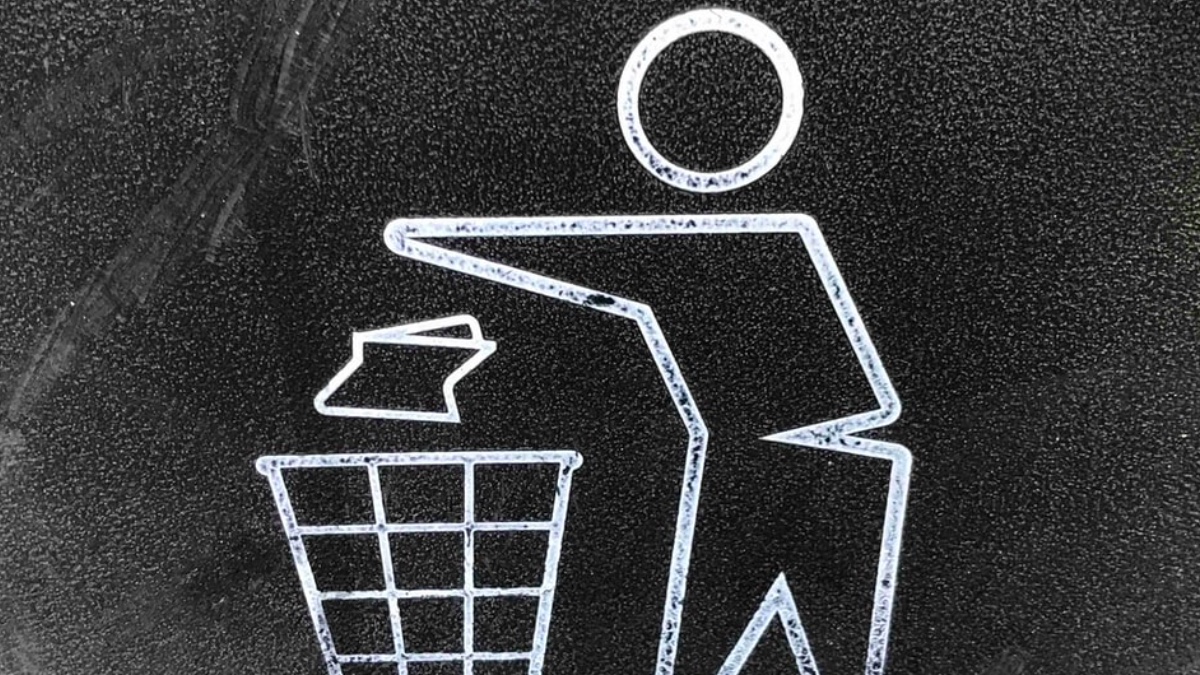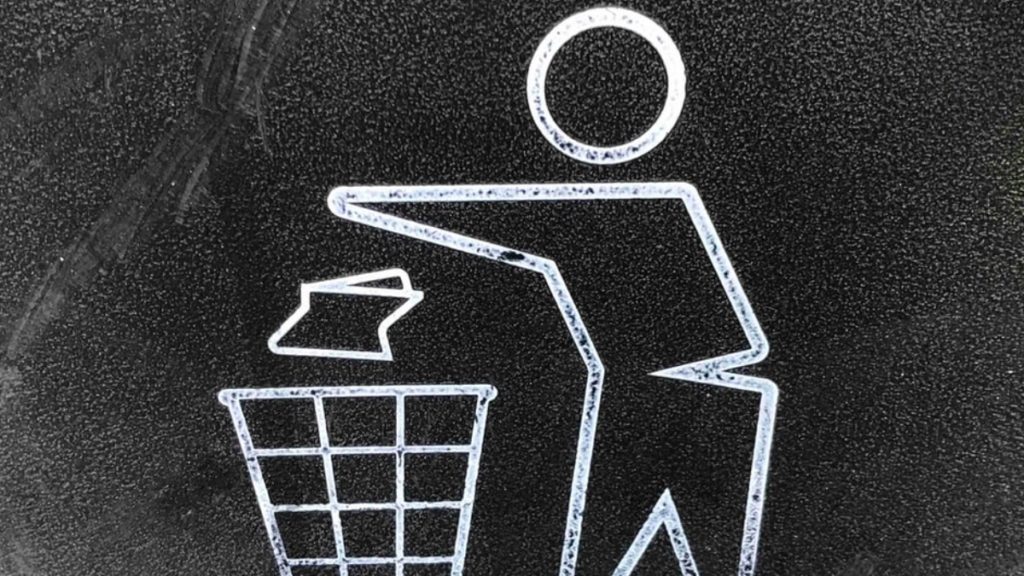 There might be some gadgets that don't work and can't be repaired either. You should always properly dispose of such devices. You can either put them in dedicated e-waste recycle bins or contact e-waste recyclers near you.
It isn't just your phones and laptops that you should properly dispose of. Responsible use of gadgets also includes responsibly throwing away the chargers and other cables. If they work, use them, if they don't dispose of them properly.
5. Refuse, Repair, Reuse, Recycle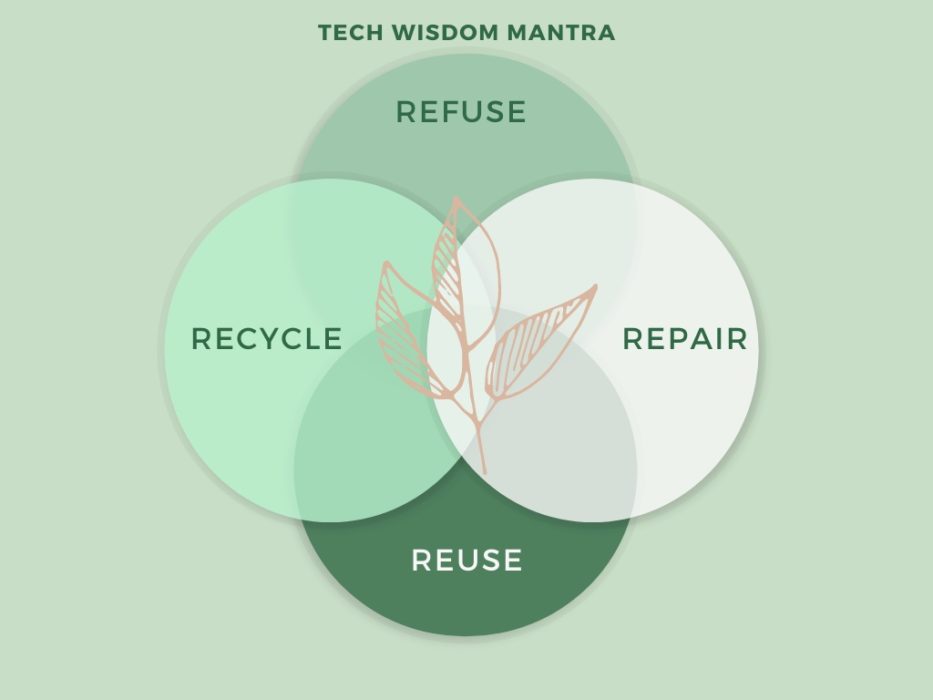 This should be your mantra for the wise use of tech. Refuse to buy the new things if the old one is working. Repair it instead of just replacing it. Reuse your cables and chargers. And when nothing works, recycle it.
This method will let you use your gadgets to their full life cycle. If something is not broken, don't fix it. Similarly, if something works well, no need to replace it. Companies release new things every year, but it isn't always necessary to get the latest thing.
Why You Should Responsibly Use Gadgets?
I take it that you've read the 5 steps of responsible use of gadgets. So now allow me to give you some reasons to do so. You can definitely make a much bigger contribution to Earth by going vegetarian, eating organic, using water wisely, and so forth.
However, things like e-waste make up for a lot of damage done to the environment. For instance, most electronics have lead, zinc, and chromium, which causes damage to human kidneys if released into the environment. Seepage of e-waste in the sea or landfills can hit our water quality and marine life.
If you want to know more about the harmful impacts of e-waste, read about the Guiyu village in China. It is one of the world's largest e-waste disposal sites, processing over 100 truckloads of e-waste in a 52 square-kilometer area. Most workers in Guiyu are infected with lead poisoning, and their water is not drinkable anymore. The village that once used to be a rice producer is now a wasteland, thanks to irresponsible e-waste dumping.
So this Earth day, commit to the more responsible use of gadgets and technology. Yours might be a drop in the ocean but that drop counts too. Happy Earth day.