Almost four months after the last Rescuezilla 1.0.6 release, its developer Shasheen Ediriweera has now announced a new major version, Rescuezilla 2.0.
As you know, Rescuezilla is a Ubuntu-based Linux distribution and a fork of the abandoned Redo Backup and Recovery distro for system rescue tasks like backup and recovery. Let's see what the new Rescuezilla v2.0 has to offer:
What's New in Rescuezilla 2.0?
With v2.0, Rescuezilla has switched to creating backups in Clonezilla format for full interoperability with Clonezilla. This simply means you can now restore your backups created using Clonezilla through Rescuezilla and vice versa.
Though you can still restore your backups created with older versions using Rescuezilla v2.0, you cannot restore your backups created with Rescuezilla v2.0 using old versions of Rescuezilla.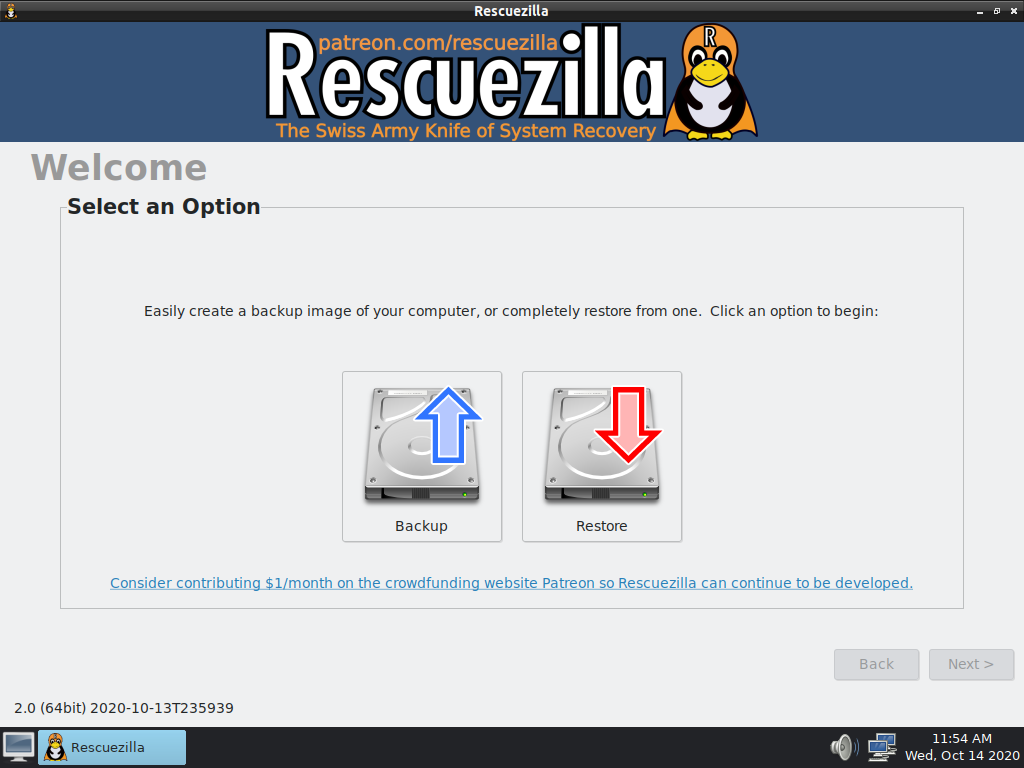 Additionally, version 2.0 has added the ability to restore individual partition, RAID (md), and SD card (mmcblk) devices. It has also included filesystem-aware backup/restore of Linux Logical Volume Manager (LVM) and backup/restore confirmation and summary pages.
Since Rescuezilla 2.0 is based on Ubuntu 20.04.1, it is now available as a standalone Debian file for advanced users on Ubuntu 20.04 LTS.
On the desktop, you'll notice a GParted icon as v2.0 has added a GParted desktop shortcut. Furthermore, it has also adapted GParted launcher script to temporarily shut down the file manager's one-click mount and reduce the risk of conflicts by preventing the running of GParted and Rescuezilla at the same time.
Here is a summary of other key improvements in Rescuezilla 2.0:
Rescuezilla frontend rewritten in the Python3 programming language
Disabled Linux time sync to prevent hardware clock modification
Improved ability to restore to disks smaller or larger than original
Switch from unmaintained SLiM (Simple Login Manager) to LightDM for reliability
Separated 'Safe Mode' boot menu item into two: "Graphical fallback mode" and "Load USB into RAM"
Switch from GTK Bluebird theme to Breeze theme
Renamed existing photorec start menu shortcut to "Photograph deep scan"
Added nouveau-firmware package
Along with the release of the new Rescuezilla version, Shasheen Ediriweera has also launched a new project to translate Rescuezilla into more languages. As of now, Rescuezilla is available to use in English (en-US), French/Français (fr-FR), German/Deutsch (de-DE), and Spanish/Español (es-ES).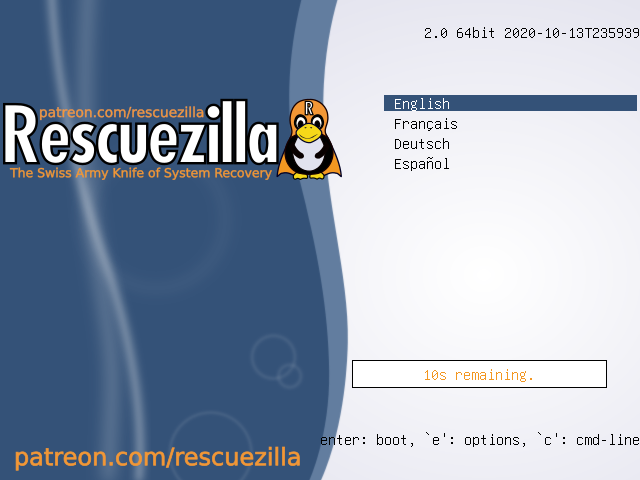 Hence, to further extend its usability, Rescuezilla is now officially open for translation. If you want to contribute to translating Rescuezilla into your own language, check out the page here.
Lastly, if you want to try the latest Rescuezilla 2.0, download the 64-bit ISO image, write it to a USB stick using a USB bootable tool like balenaEtcher, and run directly from USB without installation.
If you're looking for a 32-bit ISO image for your old computer, you'll have to wait for the next release as Rescuezilla has disabled it temporarily until their Python virtual environment gets configured.