Safari is an Apple app that has received significant updates lately. With iOS 15, Safari gets features like enhanced privacy controls, tab groups, extensions, and a relocated address bar. The new Safari update repositions the address bar to the bottom. It lets you flick between tabs just as you'd switch between apps.
Apart from the repositioned taskbar, you can create tab groups on Safari. If you'd like, you can send the Safari address bar back to the top in a couple of simple steps.
Reposition Safari Address Bar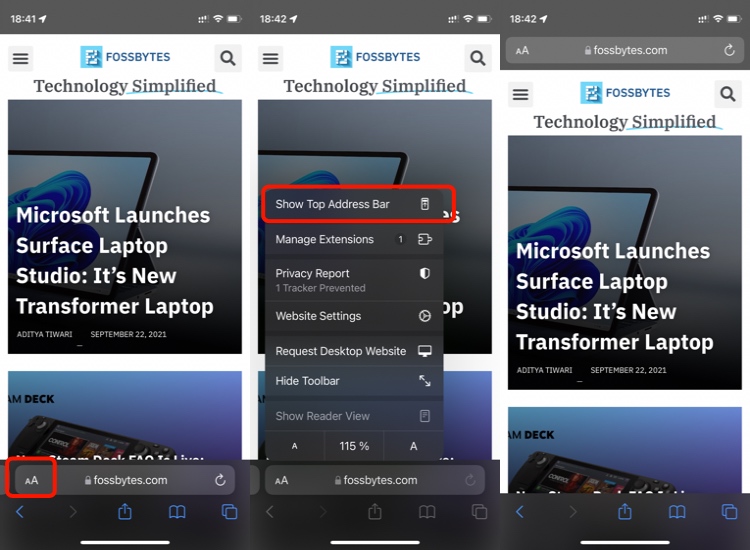 To put the Safari taskbar on top, open Safari, tap on the aA button and select Show Top Address Bar. You can also bring it back to the bottom by following the same steps.
I personally find keeping the taskbar at the bottom because it is more convenient when you want to switch between tabs. The bottom-placed taskbar also aids one-hand usage and gestures like swiping up the taskbar to get a grid view of the open tabs.
Pro tip: You can disable the changing color of the Safari taskbar by going to Settings > Safari > toggle off Allow website tinting.
Create Tab Groups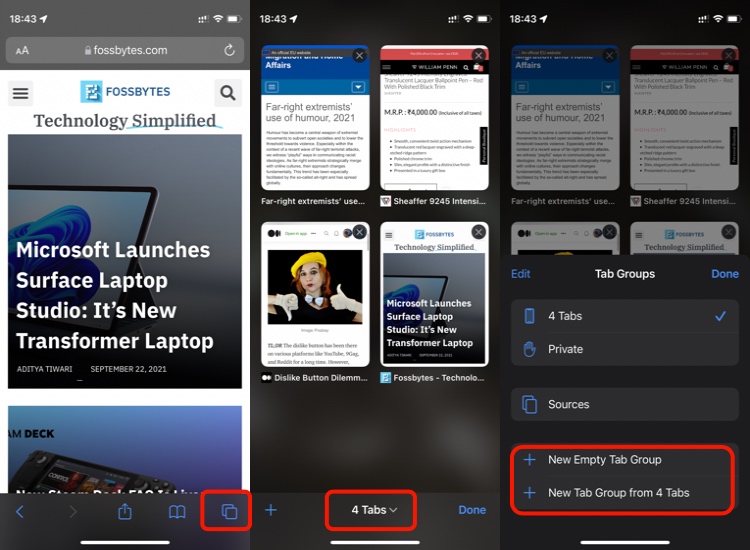 Apple has added tab groups to Safari with the iOS 15 update. Now you can create groups of tabs to aid workflows with a lot of open tabs. To create a tab group, open Safari, tap on the tabs button > tap on the number of tabs > New Empty Tab Group.
You can also select New Groups with the currently open tabs and it'll be saved as a tab group. The groups you create also sync across your Apple devices so you can access the workflow from anywhere.