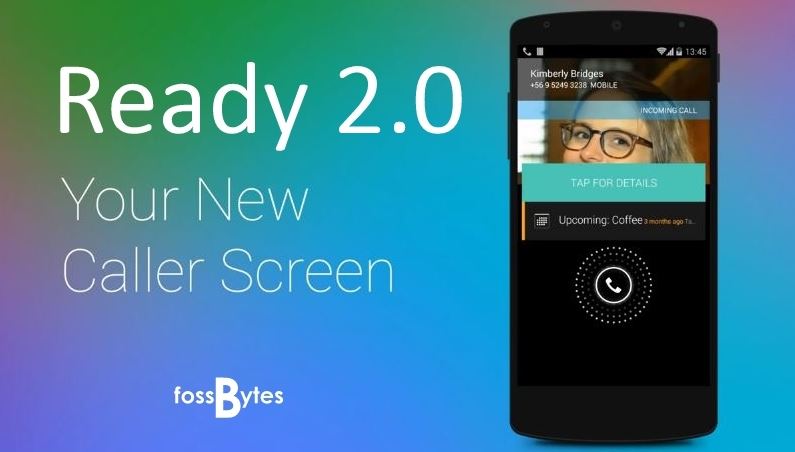 Ready is a third-party dialer app for Android that wants to improve the way phone calls are made and make the calling experience more immersive for the users. It ditches the usual and boring stock Android dialer and actually delivers. With Ready, dealing with your calling, texting and scheduled meetings becomes easy as everything is right in front of you with the tap of a button.
N
ow the Ready app has graduated to 2.0 from its beta status and is now
available for your Android devices
with beautiful material design.
Ready has the ability to make calls using WhatsApp, Viber and Facebook Messenger apart from the usual calls. Ready says that in near future, Hangouts messages too would be supported in the future. When you download the app and install it, you'll be notified to grant access to your contacts and notifications.
After granting the permission, the notifications like missed calls will appear in a Facebook Chat Heads like floating bubble.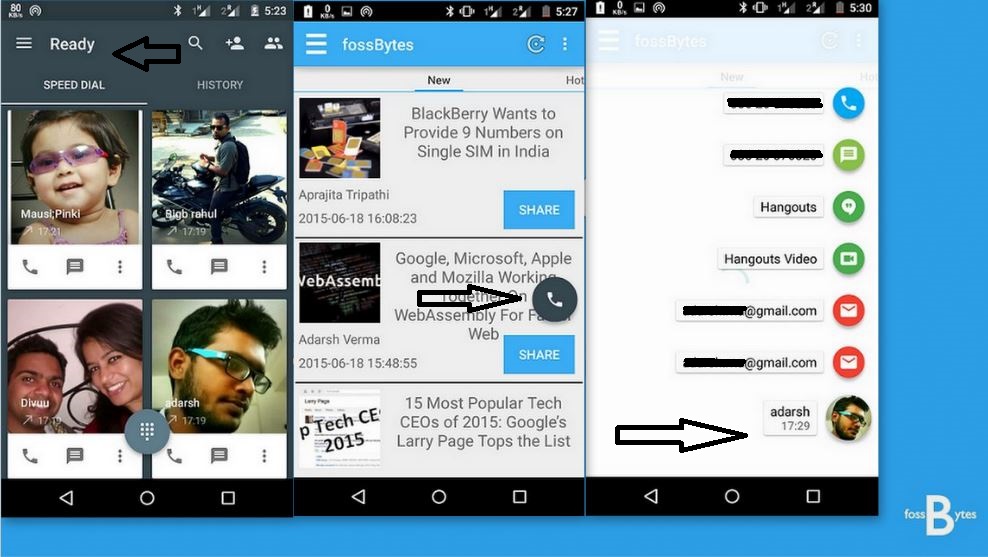 One of features I liked the most is the phone bubble just after hanging up a call. Instead of the usual call summary, I get the suggestions to email, text or contact the person with the other third-party apps.
Ready can also trigger various Google's productivity apps like Calendar, Maps and Keep and it continues to sync with your Google account. I've been using the Ready dialer app from past few days and I don't think I'm returning back to the stock Android dialer app.
https://www.youtube.com/watch?v=wOx4VjjP7N8
The Ready 2.0 app is free to download and use but some features and ad-free Pro version comes just for $2.99 which isn't a bad deal. The Pro version gives you access to themes, ringtones and a predictive dialer.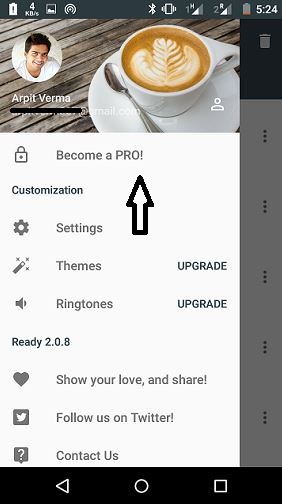 Here at fossBytes, we are giving away some free Pro-codes of Ready 2.0 app to our readers. All you have to do is install the Ready 2.0 app on your devices and inbox us a screenshot of the app to our Facebook page and we'll be happy to share the free Pro version with you.
Are you "Ready" to get an intuitive replacement of your Android dialer? Hurry up, pro-codes are in limited numbers ;)
Download the Ready 2.0 app here on Google Play Store.
Update: We are not distributing any pro codes now.