When it comes to security, it's hard to match the level that Apple delivers with iPhones. These smartphones come loaded with a feature called iCloud activation lock that is used to protect the device from unwanted access.
For example, there could be times when your iPhone might get stolen, or you forget it in some public place. This is where the security of the lock comes into action. However, sometimes, having too much security can be troubling.
What if you forget your Apple ID password and try every measure to reset it but fail? Or you purchased a second-hand iPhone, and the owner forgot to remove the lock.
This is where you can take the help of a utility called WooTechy iSalvor Activation Lock Removal that is designed to remove the lock from your iPhone. Here's a walkthrough of how you can use the tool and all the features it provides.
WooTechy iSalvor
As mentioned above, iSalvor is an easy-to-use utility that can help you get rid of the activation lock on your iOS devices. It's available for macOS and carries a visually appealing user interface.
All the features and options are neatly laid out for you to spot them easily and get the job done quickly. Not just iPhone, the tool works without any issues on other iOS devices, including iPad and iPod Touch.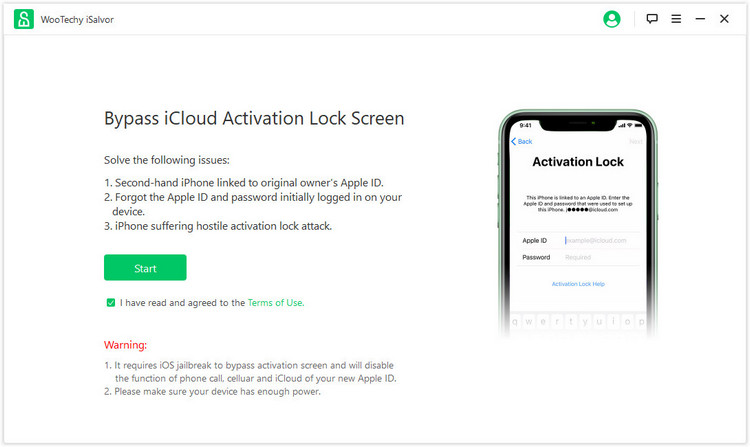 iSalvor takes advantage of the DFU mode on iOS to restore your locked device to working condition. Now, speaking of how it works, first, you need to connect your iPhone to your computer and then click on Start to begin. It's recommended to use the official Lightning cable for a stable data transfer during the process.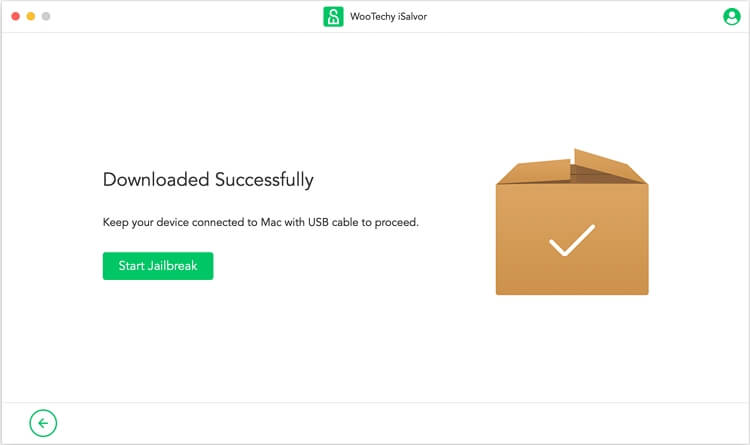 After your device is detected, you can follow the simple steps mentioned by the tool. The tool performs the jailbreaking process to remove the iCloud activation lock. So, based on device specifications, it downloads the desired jailbreaking package on your system.
After the download is complete, click on Start Jailbreak and then follow the steps to enter DFU mode. Now, for the final step, iSalvor will ask you to verify your device details and click on Start Bypass to initiate the unlock process.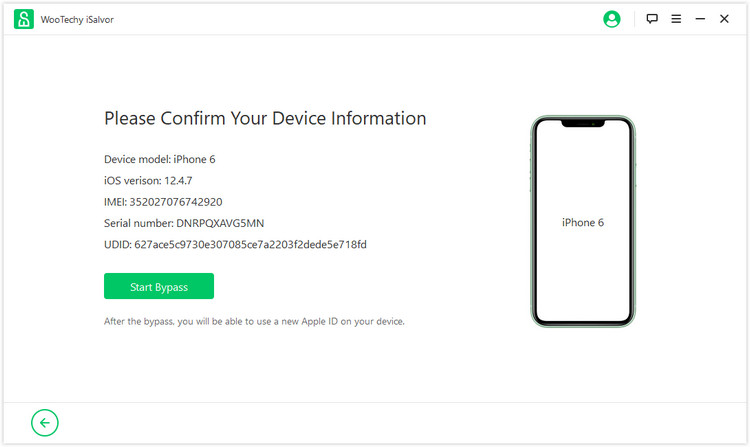 The process can take a few minutes to complete, after which you'll see a Successfully Bypassed prompt on the screen. This means your device is now ready to use.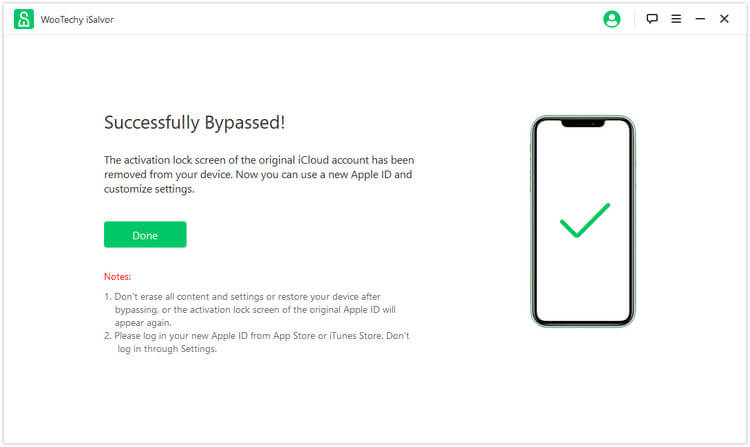 So, if you think iSalvor is capable enough to help you out, you can get it for as low as $27.96 (use coupon SAVE30 for 1-Month plan). It comes with free software updates and technical support offered at no additional cost. Also, if you don't like the tool, you can take advantage of the 30-day refund policy.
Additionally, if your Apple ID is disabled and you wish to know how to bypass the activation lock, feel free to follow this helpful guide.