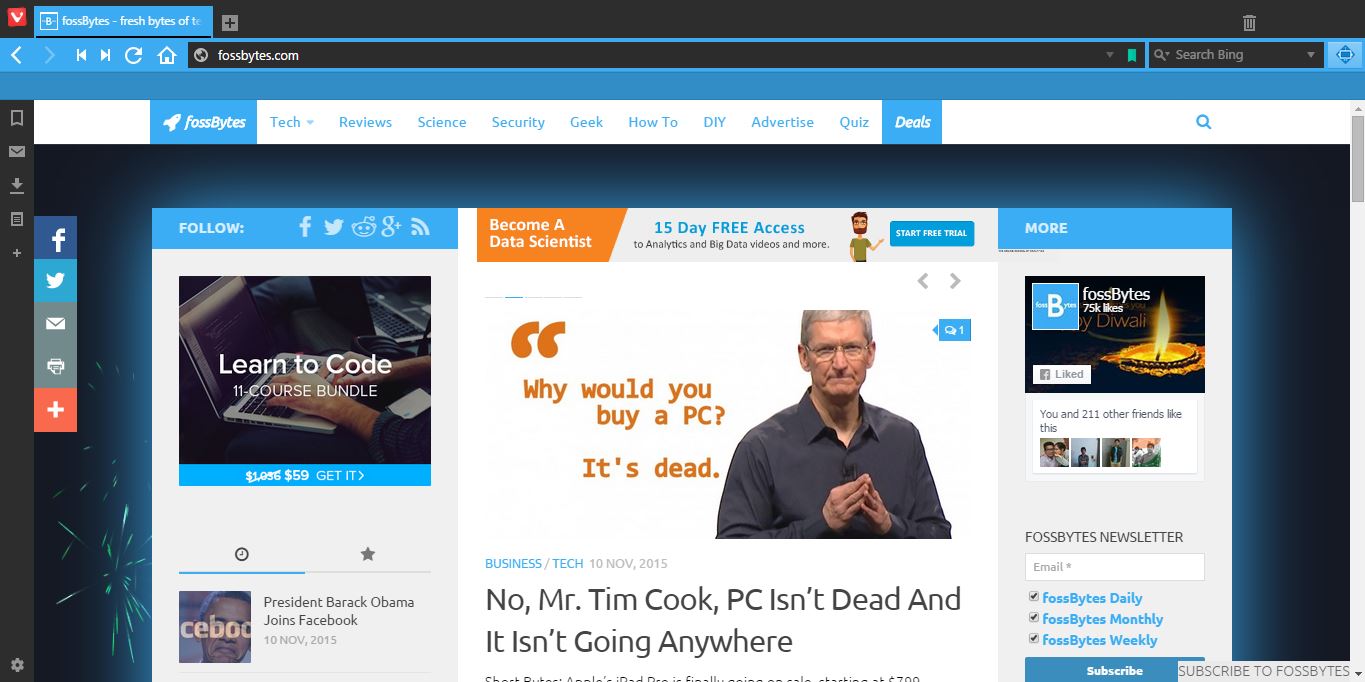 Redesigning fossBytes: fossBytes completed its sixteen months a week ago. In order to increase the readability and improve the user experience, we decided to redesign your favorite technology news website.
W
e are calling the first design overhaul of fossBytes as
Samosa Chat (A delicious Indian snacks)
. In the new design, we have uncluttered the header space and menu, giving the top area a cleaner look.
The new background is canvas-based that will be updated from time-to-time with new artworks and seasonal holiday themes. fossBytes v2.0 Samosa Chat focuses on making the user experience better and improving the overall readability.
Today is Diwali, one of the biggest festivals celebrated in India. Keeping that in mind, we have inculcated the fireworks design at the moment. To play the fireworks, just open fossbytes.com home page or any article on the website and click or drag using your mouse on the blue-colored background.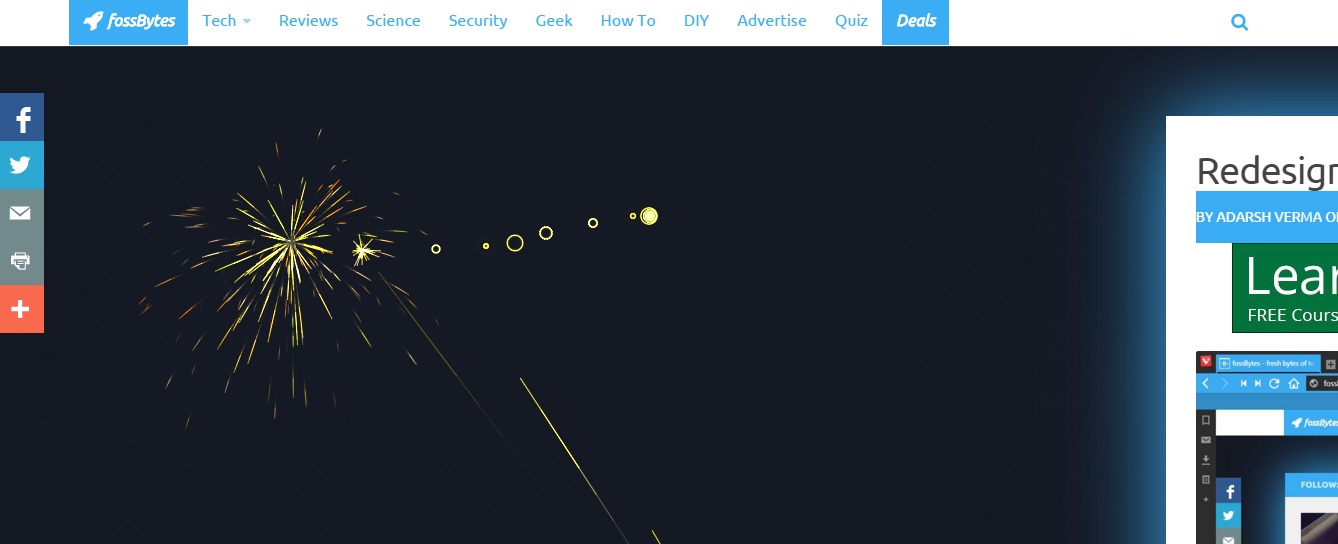 We hope that you like this redesign. Leave your valuable feedback in the comments section below.
And one more thing, for geeks interested in design and coding, we have some special hidden messages. There's something big waiting for you. ;)
Happy Diwali!