Internet never ceases to amaze. It seems that Thanos Subreddit has successfully acquired all the Infinity Stones and is ready to wipe out half of the community's subscribers to seal the fate of the internet community.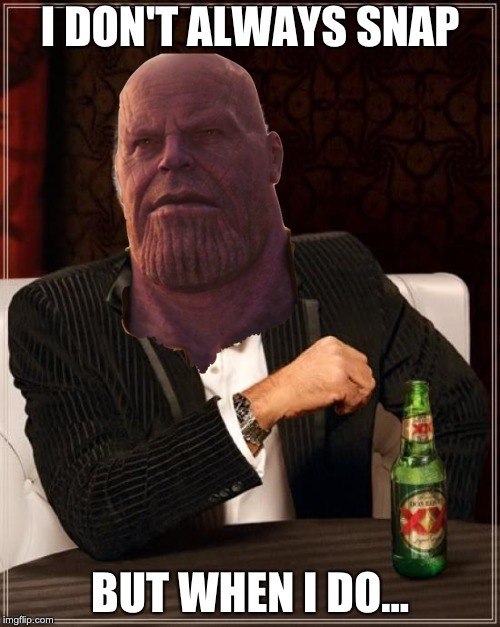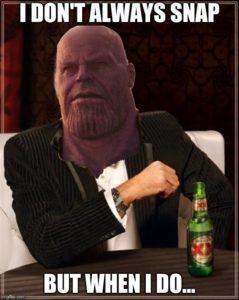 Thanos subreddit "r/thanosdidnothingwrong" is about to impose a "random 50% ban" on its community of 211,000 members as a part of a goofy plan which popped up randomly. The idea took a serious turn when Dragonphlegm, one of the moderators, posted a thread saying, "Wow you guys are serious about this banning thing huh?"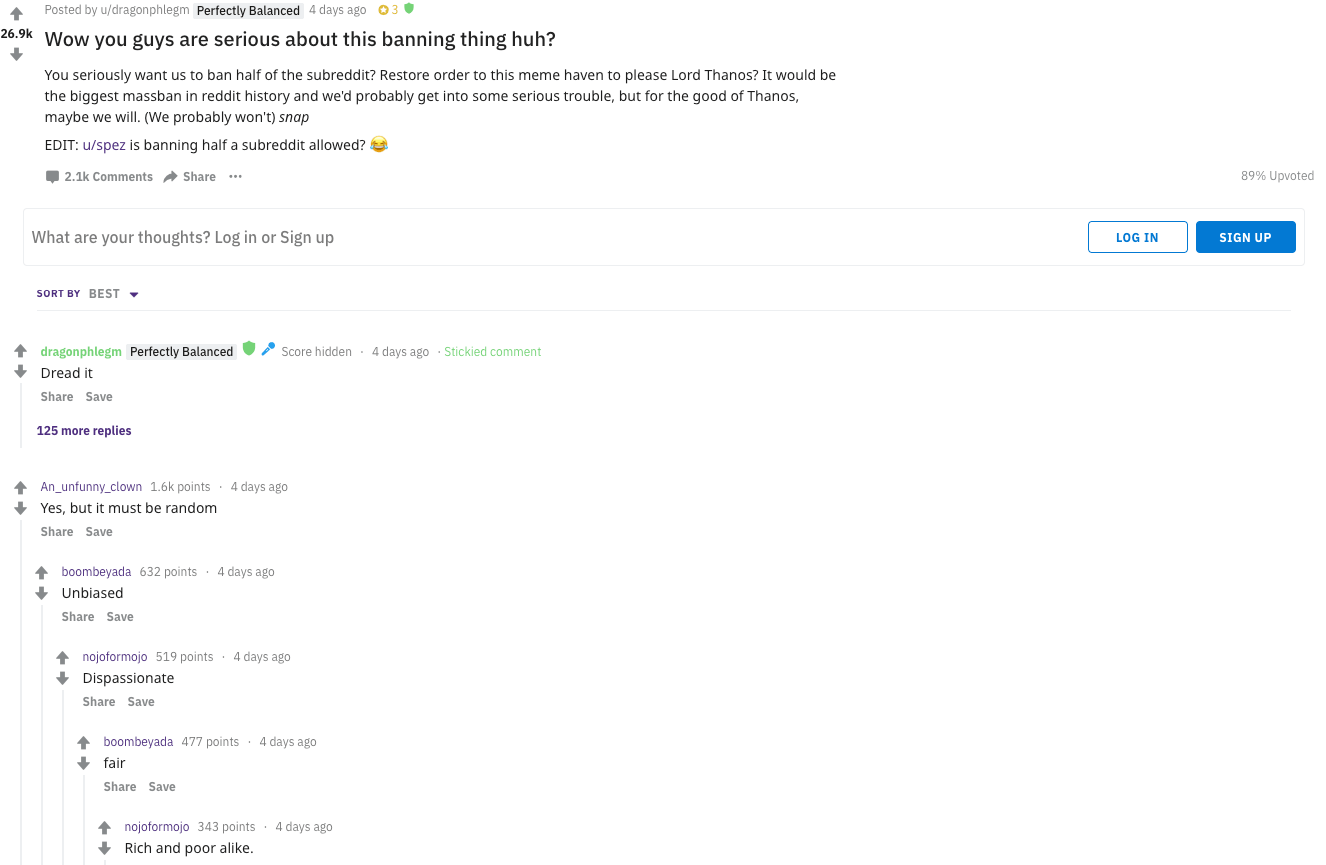 Taking into consideration the implications of such a massive ban, one moderator going by the name of "The-JediApprentice" announced that the plan of banning random members (read snapping) would be executed if the voting thread gets at least 60,000 upvotes. The enthusiastic community did not disappoint, and the thread received 150,000 upvotes.
The plan was decided for the day before July 4, but since it's Independence Day and most of the Reddit engineers would be out with their families, the eccentric plan has been scheduled for July 9 now.  It would be the largest mass ban in the history of Reddit. The ban could also cause instability to the website.
To become a part of this one of a kind plan, many users are joining the subreddit. Lucky users who will be banned from the subreddit have already decided to join newly formed subreddits like r/SoulWorld and r/InTheSoulStone.
This might be another dopey Reddit thing, but it shows the devotion of people towards comics. You can also be a part of the vanished community by joining the subreddit.
To all the survivors, feel lucky that Thanos spared you and remember it for the rest of your wretched life.