Reddit, the social news website and forum, is adding a new chat room feature. Known as 'Start Chatting,' it enables subreddit members to chat in private groups
The Start Chatting feature will be rolled out to around 16,000 SFW subreddits and others in the coming weeks.
How does Reddit Chat Rooms work?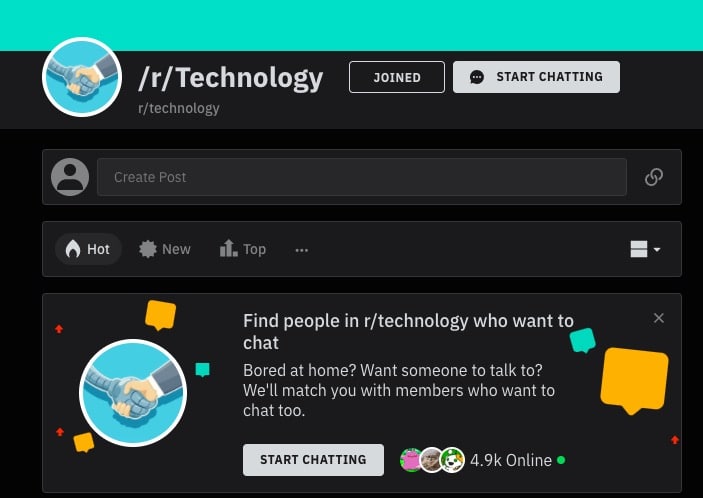 Users will have to join a subreddit in which the Start Chat feature is enabled to use it. As soon as you tap the Start Chatting button, you will be added to a small group of up to seven members from the subreddit.
Many Redditers already use apps such as Slack and Discord to chat with their Reddit peers. But an in-house chat feature is undoubtedly convenient.
In 2018, Reddit launched chat rooms for the communities, but the experiment failed because a lot of Redditors remained inactive. This time, Reddit will focus more on moderating policies. Users can also report inappropriate behavior.
Any user who violates the rules or is inactive will be removed from the chat rooms. Reddit has taken this step to make chat rooms interactive for users.
What else?
Reddit is not the only platform that has modified its communication tools.  Facebook recently launched a free video call service, Messenger Rooms, which can hold up to 50 participants in a video call.
The participant capacity for WhatsApp video calls has also increased from four to eight participants. Facebook CEO Mark Zuckerberg also said that the company would soon launch new features for Instagram live too.