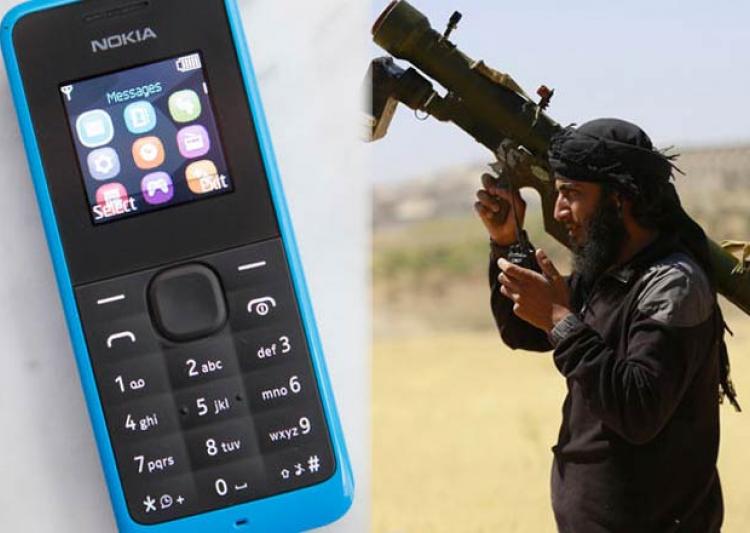 Short Bytes: According to a report released last month by CAR (Conflict Armament Research), Nokia 105 basic mobile phone is the favorite mobile phone among the ISIS fighters to trigger a bomb. Don't be surprised, there are some bad reasons behind it.
A
s a part of the studies by CAR, a total of 10 phones were documented which were captured from members of the terror group in Iraq in December 2014. The research showed the terror group "consistently" used the Nokia 105 above all others "to the manufacture of a specific type of remote controlled IED."
Also Read: US Military Launches Cyber Attacks on ISIS In Iraq, And Announces It
Here are the bad reasons why terrorists are using Nokia 105 for triggering bomb:
The Nokia 105 is a super-durable, dirt cheap phone with a long battery life.
This cell phone, a favorite for ISIS fighters in Iraq, doesn't have apps or a camera, and ships for less than $30.
The ease of use needs two phones that are used in the bomb-making process: one to make a call the other phone, which then sends a signal to a circuit board and sparks the explosion.
Nokia 105 vibrates very strongly, another good reason to use it for triggering a bomb.
ISIS fighters have probably "found a way to get large quantities of these basic and affordable phones," either by buying or stealing them in bulk.
The ease of training the prospective ISIS fighters: It becomes easier for the ISIS fighters to give training on a single phone used as an IED that changing the cell phone brand constantly. So the knowledge migration becomes easier for the terrorists.
It seems that the phones were most likely to be acquired by ISIS when they were lawfully sold to small businesses which is the weakest link in the chain. And there is also not much Microsoft, which recently acquired Nokia, can do about terrorists using their phones.
Also Read: Obama Administration Asked Facebook And Google To Change Their Algorithms To Fight ISIS