Realme smartphones run on Color 7, the same Android fork which is used in Oppo phones. In order to establish its own identity in the market, Realme is slowly parting ways with ColorOS. Making its first stride towards it, Realme recently shared the features of its new and revamped UI dubbed Realme UI.
Realme UI is a customized UI interface based on ColorOS 7 and Android 10. The company says that its new user interface brings a "smooth and enhanced user experience, like never before." Realme intends to offer a near-to-Stock Android experience to its users with Realme UI.
Here's a sneak peak video released by Realme detailing the new features arriving in Realme UI —
Here are all the features accompanied by this new user interface.
Realme UI Features
1. Customizable Icon Style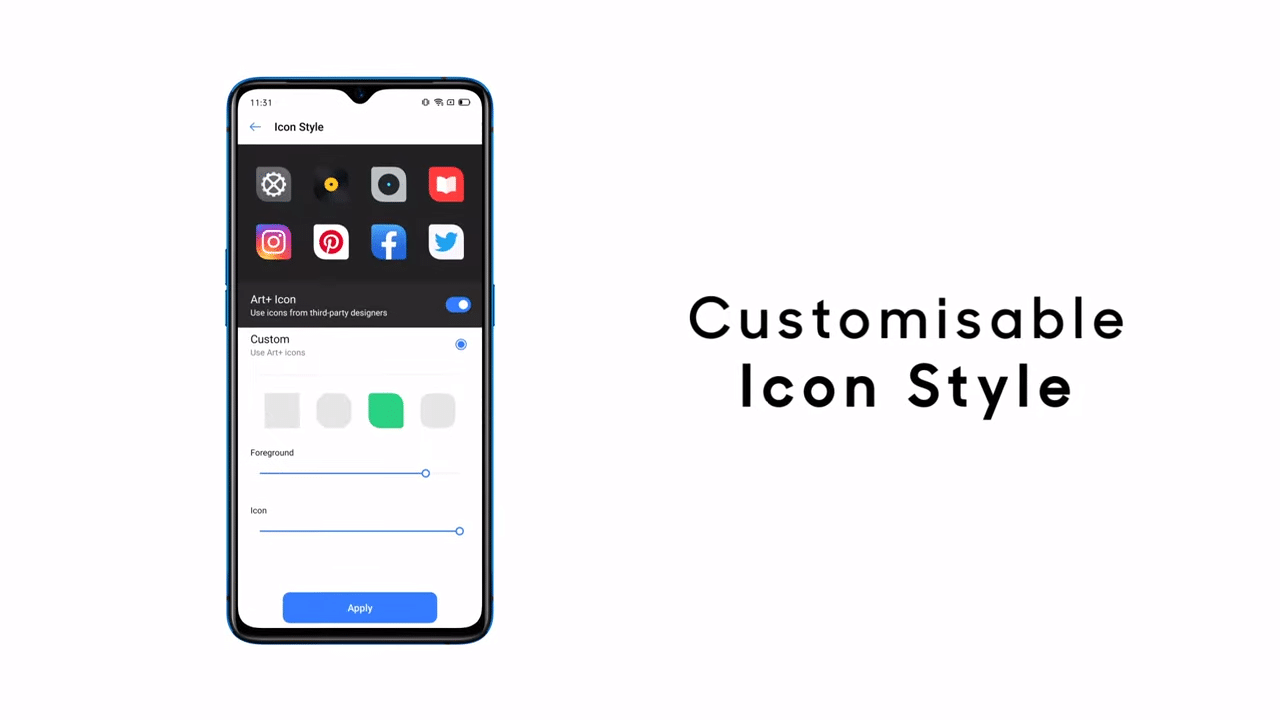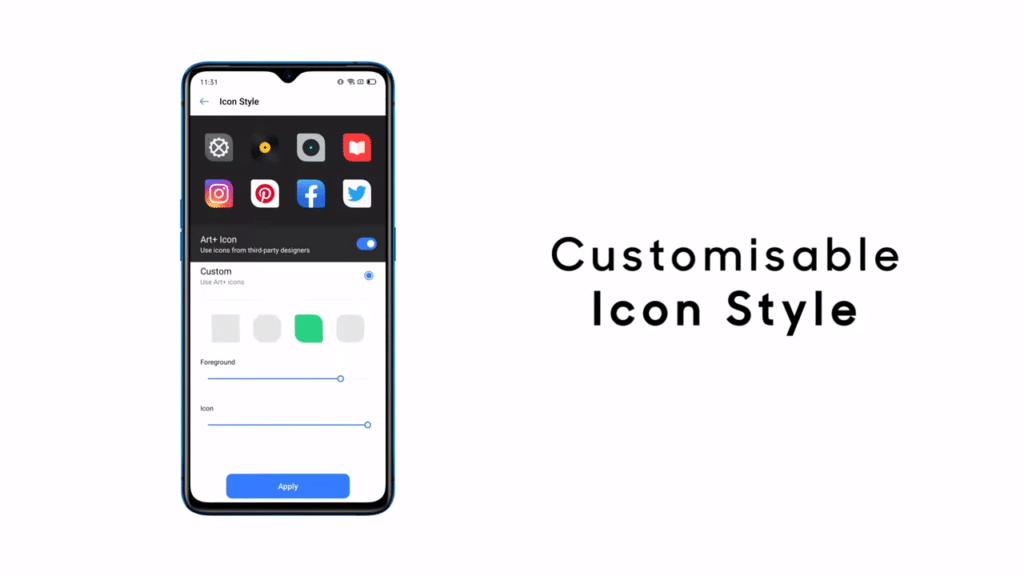 First in the list of Realme UI features is Customizable Icon Style which, as evident from its name, allows users an option to customize icons. Users can adjust, shape, size, and transparency of icons in Realme smartphones according to their liking. This feature also offers an option for users to set a personalized image for an icon.
2. Animated Wallpapers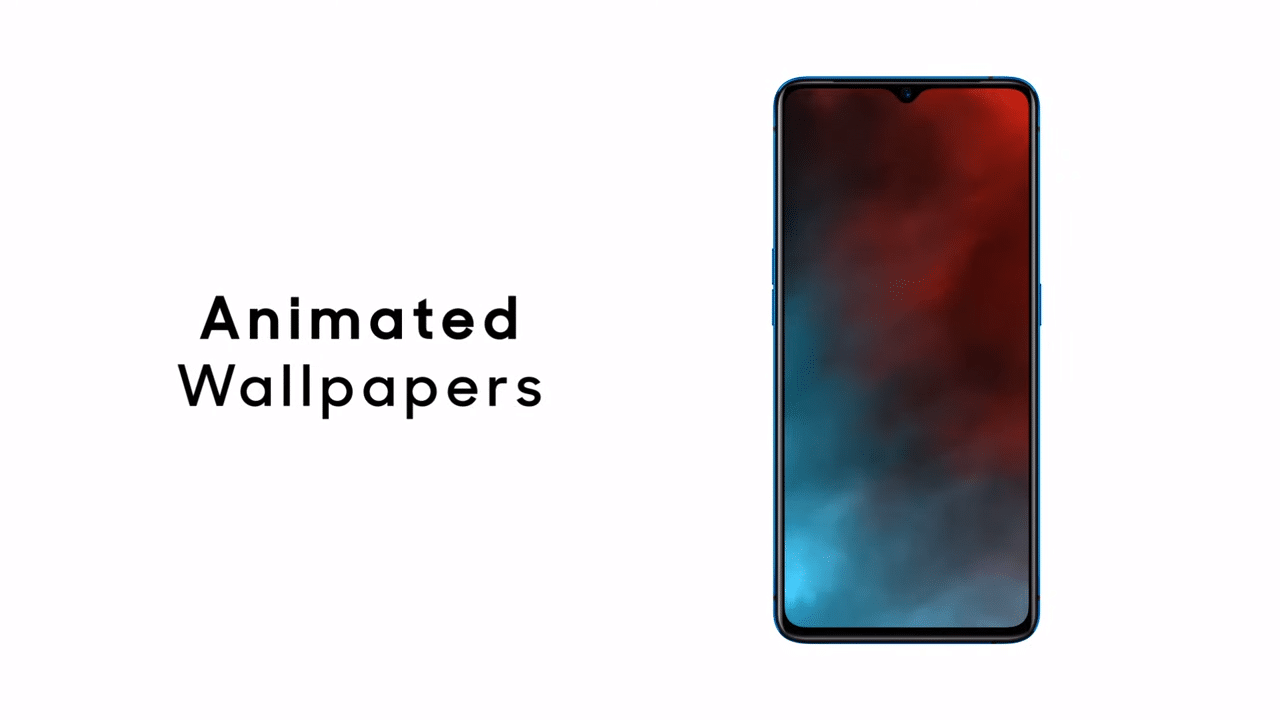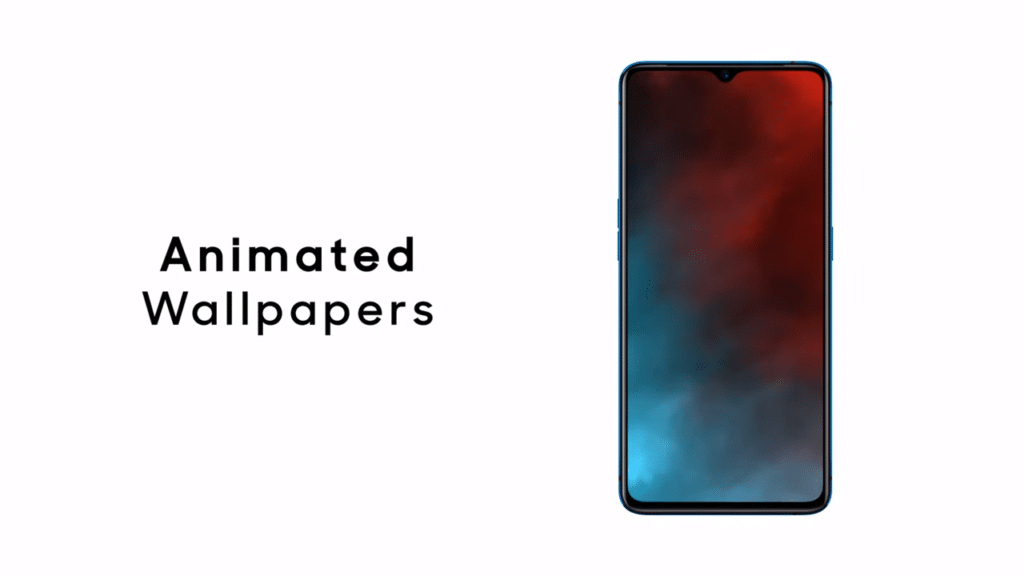 UI revamp is incomplete without adding wallpaper related features. Realme has added 11 new backgrounds for the home screen, including animated wallpapers. According to Realme, the wallpapers added in Realme UI are inspired by natural elements and users can choose from a variety of color options for the same.
3. Dual Earphone Connection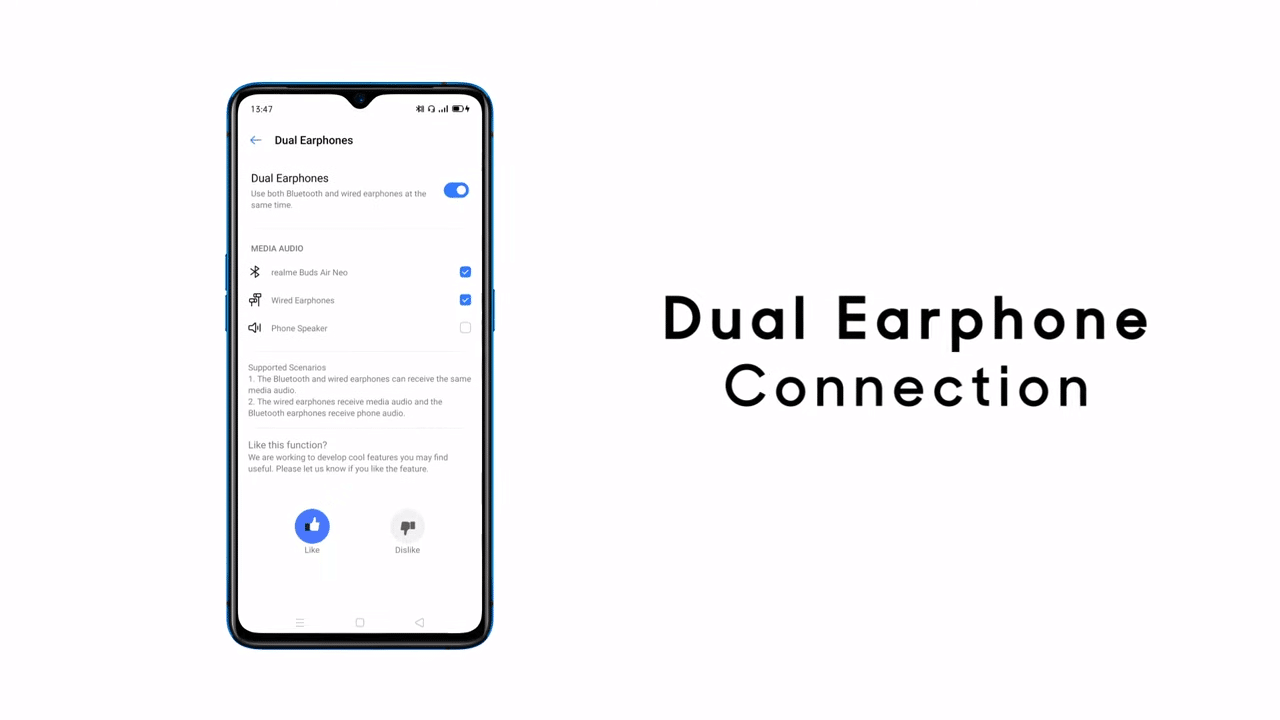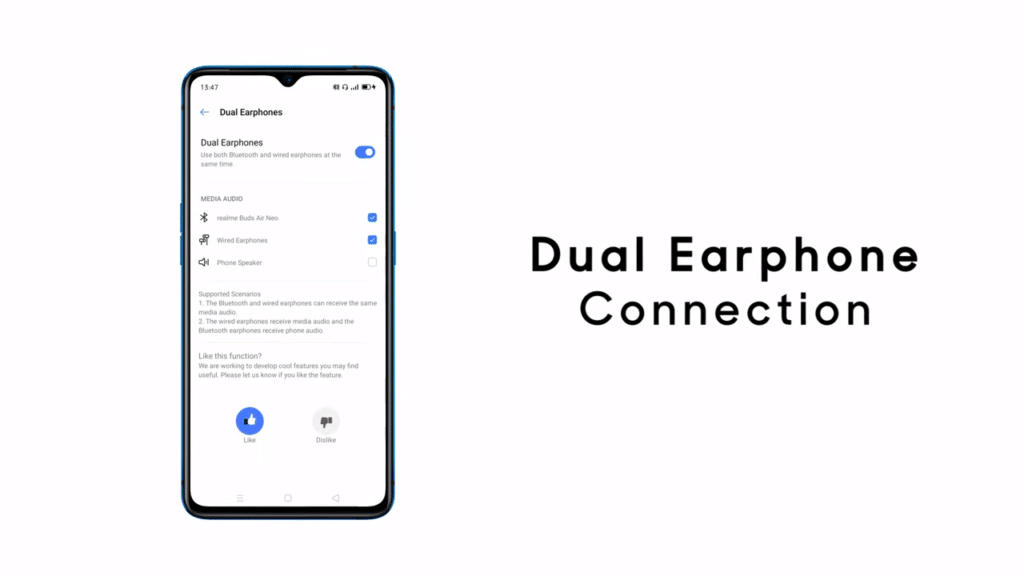 I found this to be one of the best features of Realme UI. With the new Dual Earphone Connection feature, you can connect Bluetooth and wired earphones at the same time. In the description of the feature, Realme says that there are two supported scenarios. First, Bluetooth and wired earphones can receive the same audio. Second, the wired earphones can be used to receive media audio and Bluetooth earphones for phone audio or to receive calls.
4. Smart Sidebar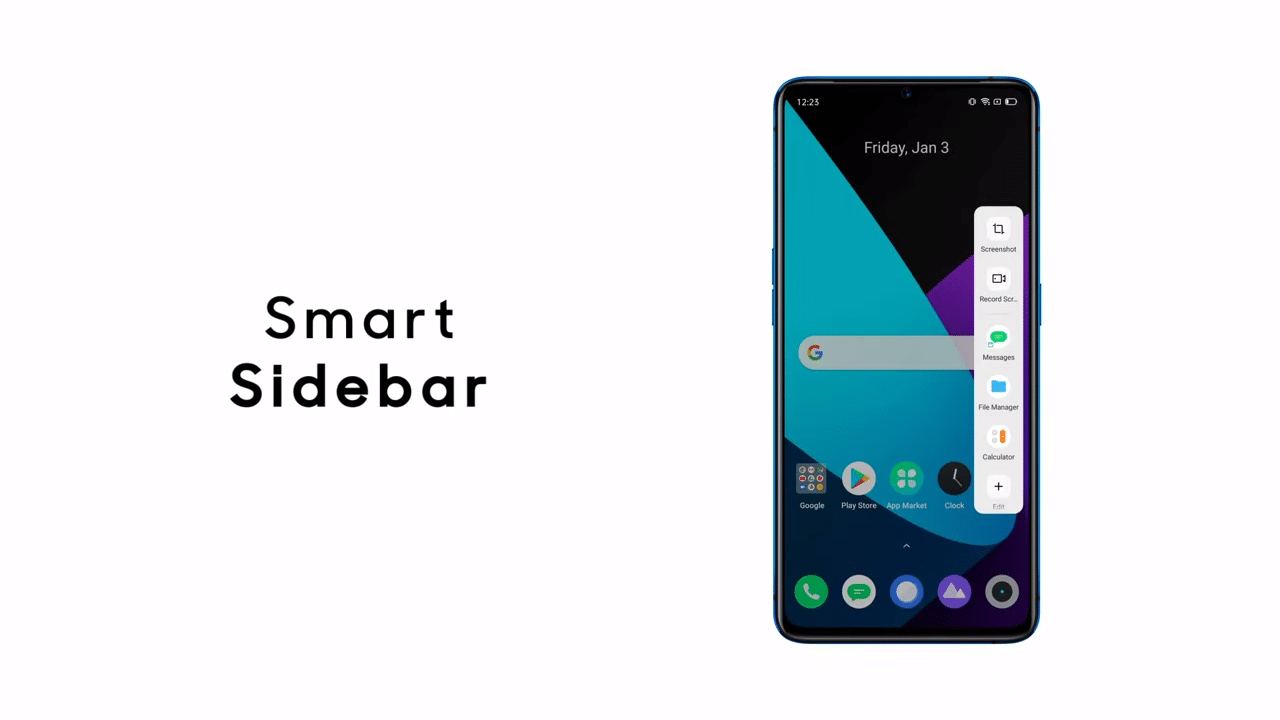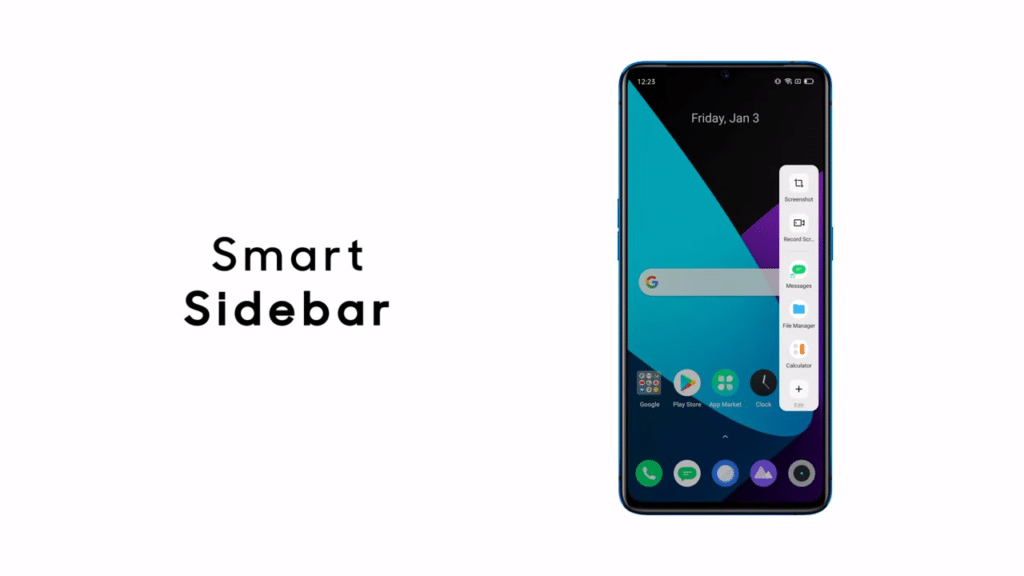 Consider Smart Sidebar feature of Realme UI similar to the Edge Panels feature of Samsung S series and Note series smartphones. Users can add frequently used apps and utility tools like the screenshot button. This feature intends to enhance the productivity and ease of usage.
5. Private Information Protection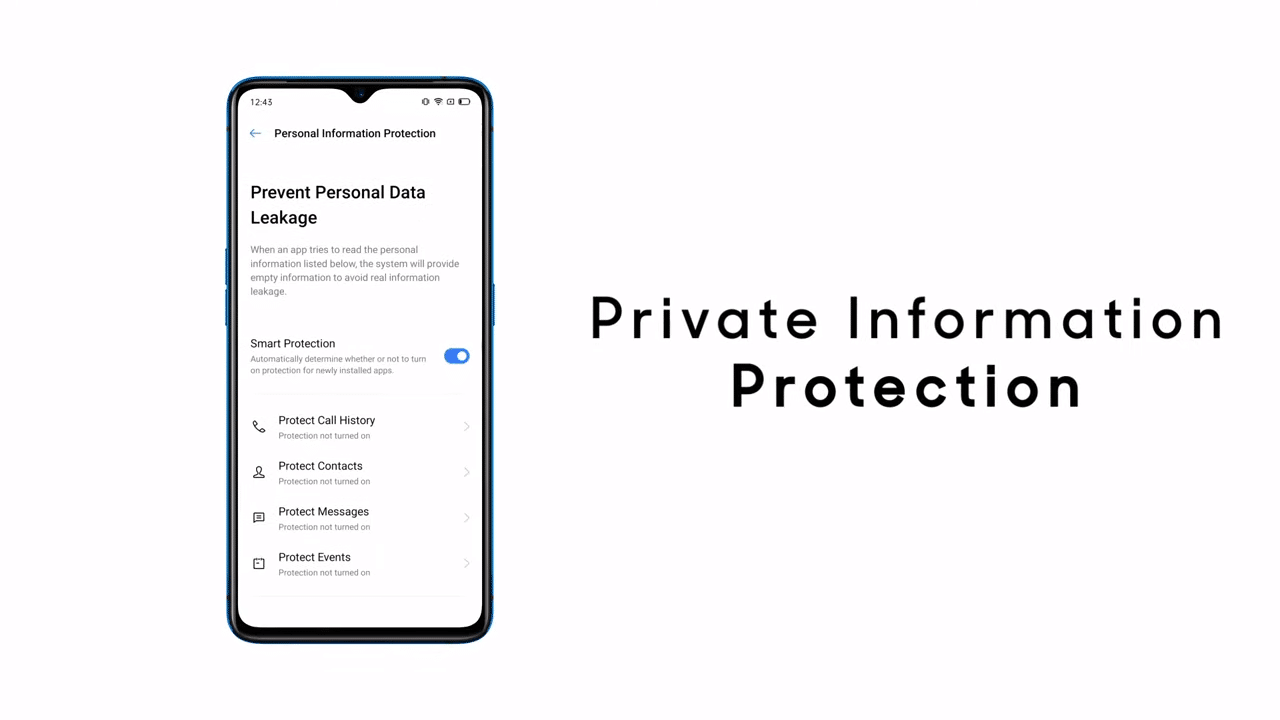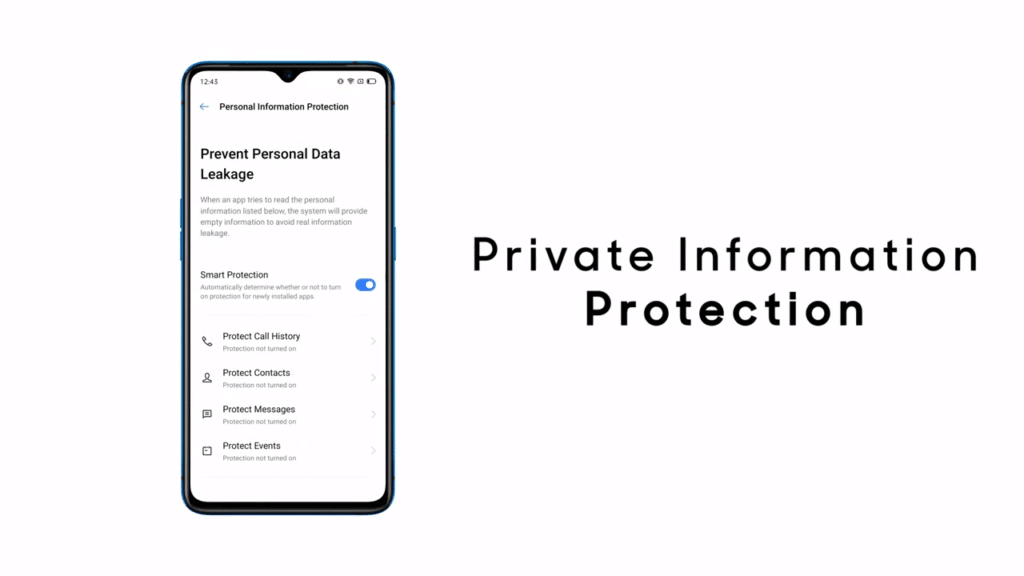 With privacy becoming the talk of the town, Realme has shown its focus towards it by adding the Private Information Protection feature. It returns empty information pages to apps requesting access to your personal data such as messages, call history, and contacts. This Realme UI feature will prevent leakage of undesired information to apps.
6. Screen-off Display and Dark Mode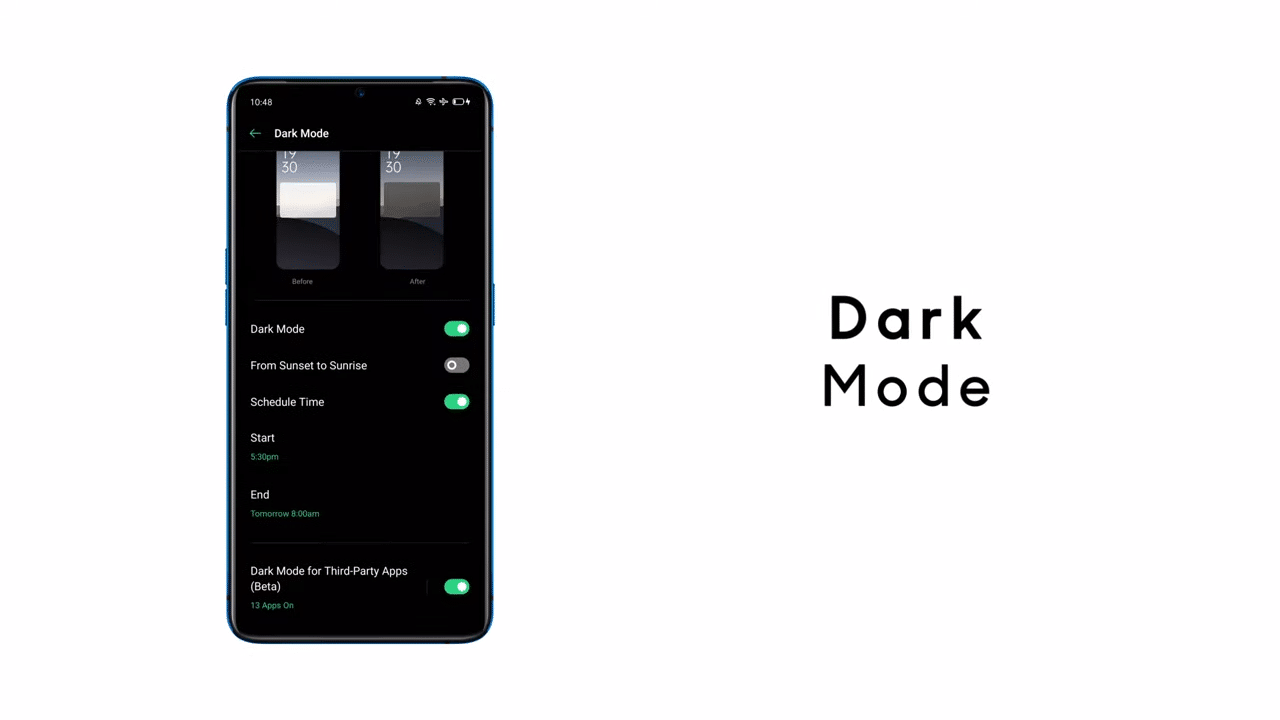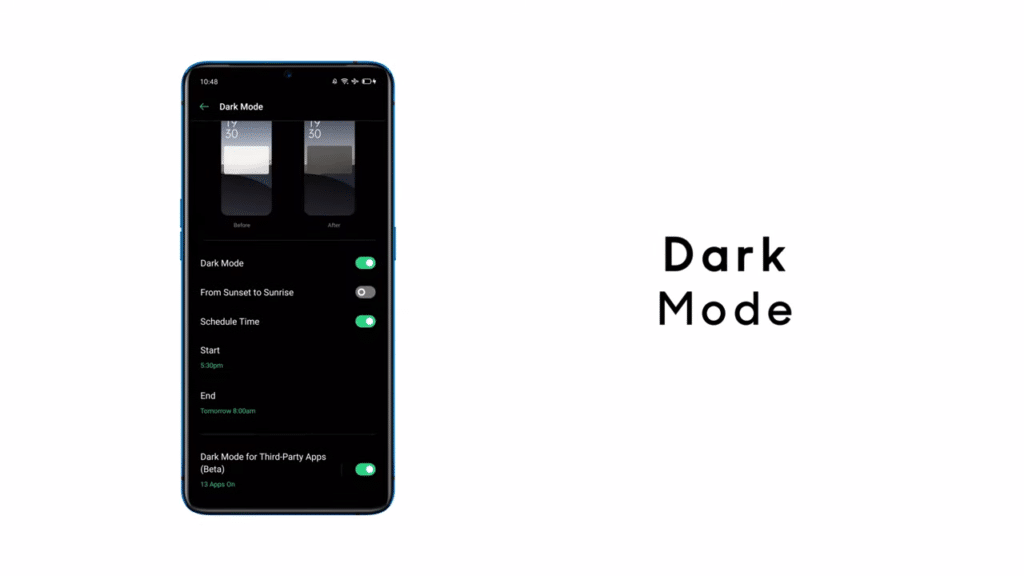 Dark mode has become pretty common these days. Following the trend, Realme has also introduced a dark mode in its new UI. You can schedule the dark mode as well. Additionally, a new feature dubbed Screen-off has also been added which is, basically, the Always-on-display feature that is found is several smartphones these days. Using the Screen-off display feature of Realme UI, you can check notifications on your smartphone without waking up the screen.
7. Focus Mode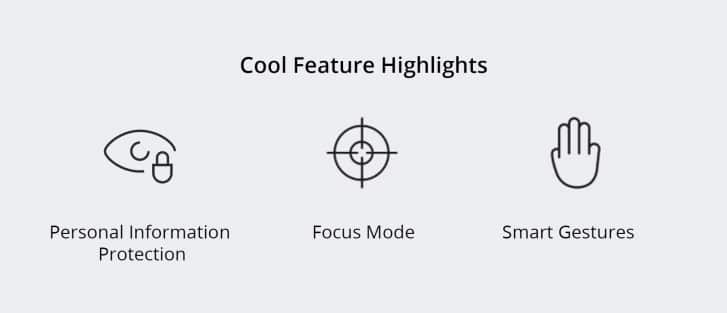 Realme UI also comes with a Focus Mode feature which allows users to relax in a distraction-free environment. When Focus Mode is enabled, the system also plays soothing music in the background for users to relax.
When Will You Get Realme UI For Your Realme Smartphone?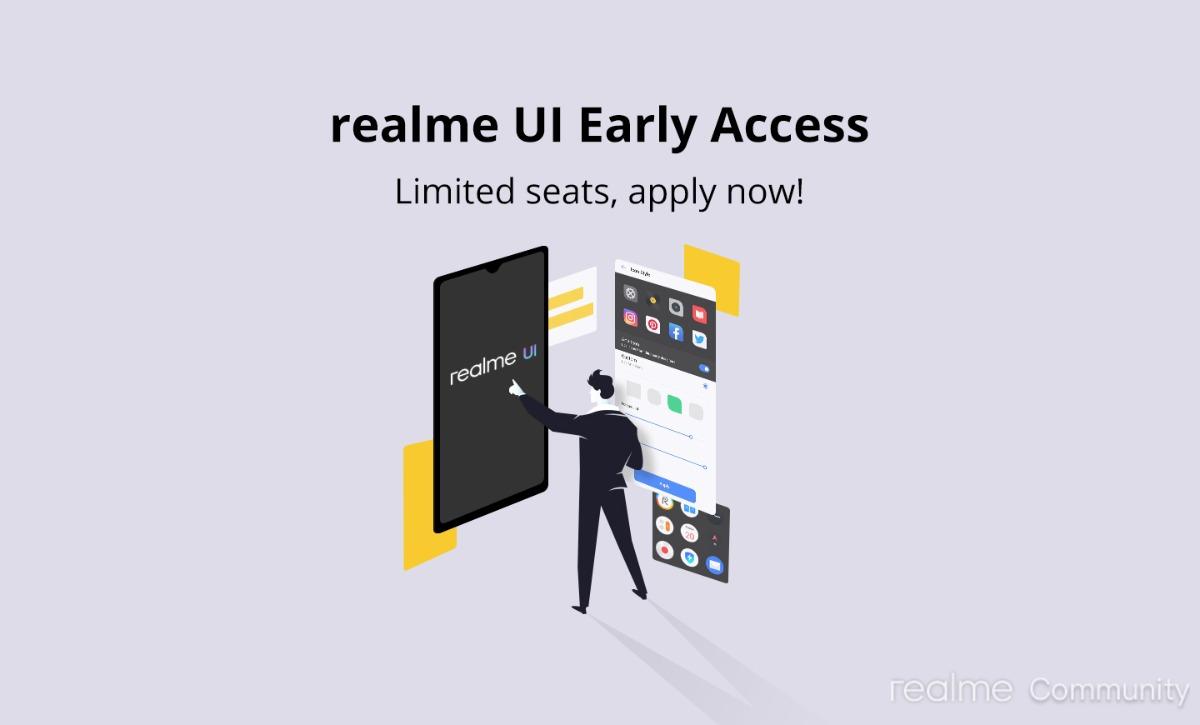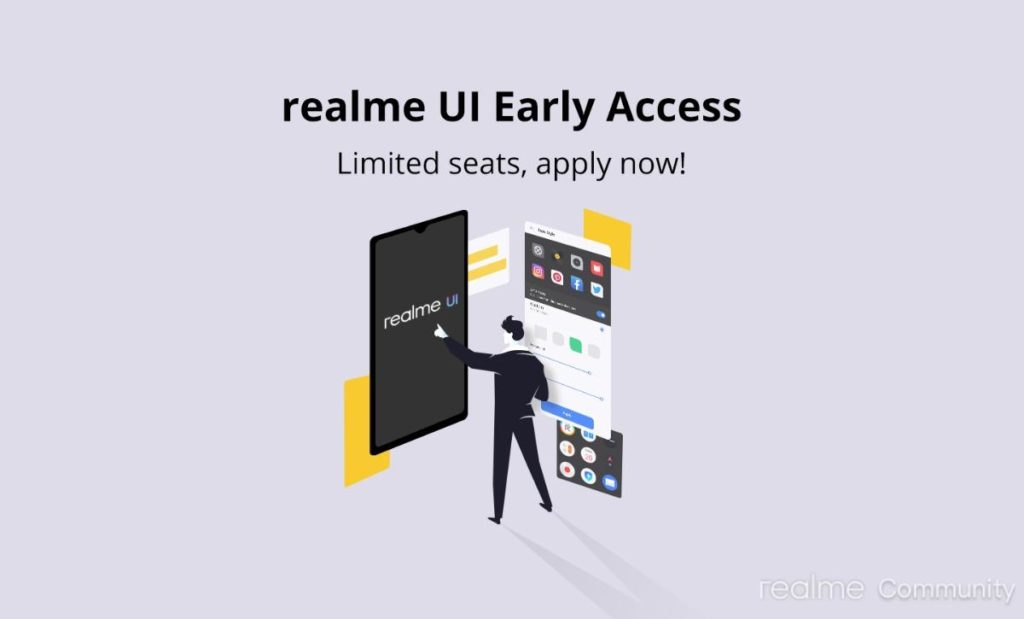 According to a blogpost by Realme, its new UI will be available for Realme 3 Pro and Realme XT this month. 200 users will be selected on a first come first serve basis for the same.
For more information about Realme UI early access, you can visit this link.
Realme announced its roadmap for the rollout of Realme UI last year and we expect that the company will stick to it.
You can check the image below to see when is your Realme device expected to receive an update for new Realme UI.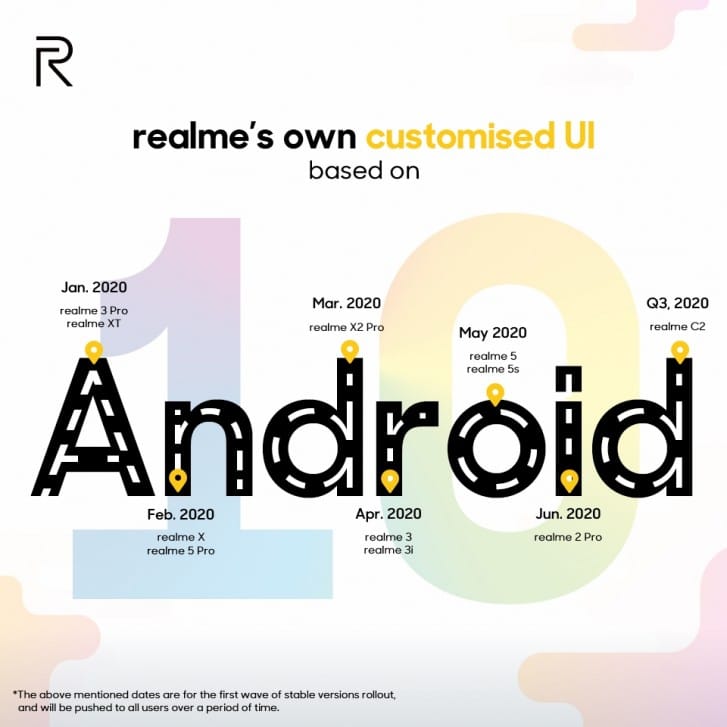 For more information about Realme UI, you can visit Realme's community page.