The Raspberry Pi Foundation keeps updating its Debian-based Raspbian operating system from time to time. The developers keep adding new features to make the device a more attractive option for beginners who wish to start learning programming or get into DIYing.
The latest Raspbian update brings a bunch of new features and updates. First things first, this release ships with a new program called "Recommended Software"; the developers are calling it their version of Apple App Store.
With an aim to cut down the size of the installer image and provide some recommended software to the users, this new option has been included in the Preferences Menu.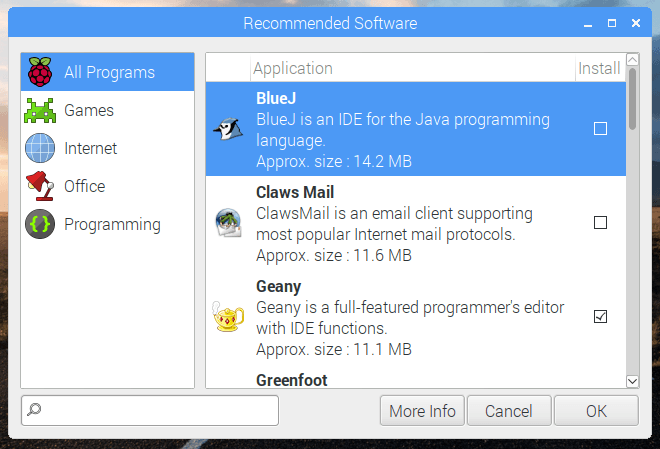 "As we find new software that we recommend, or as more manufacturers offer us programs, we'll add them to Recommended Software, so it'll be kept up to date," the official announcement post adds.
Installing a program from Recommended Software is simple — you have to just pick the box in front of the listed program and click OK. The uninstallation process is also similar.
In other Raspbian updates, there's a new and modern-looking PDF viewer named qpdfView; it replaces the old Xpdf program. There's a new Setup Wizard as well that aims to make the installation process clearer.
You can update your existing Raspbian installation by running the following commands or visit the download page for downloading fresh installation images.
sudo apt-get update
sudo apt-get dist-upgrade