Rainbow six siege, the popular tactical shooter, is free to play for a limited time. While this isn't the first time Ubisoft has pulled off this stunt; Siege went free to play for a limited time last year too. Moreover, there's also a 75% off on the Rainbow six siege; guess what, it is also a limited-time offer.
While Rainbow six siege is among the best-selling games of Ubisoft, let's look at all the info about the free-to-play weekend offer.
Rainbow Six Siege free to play offer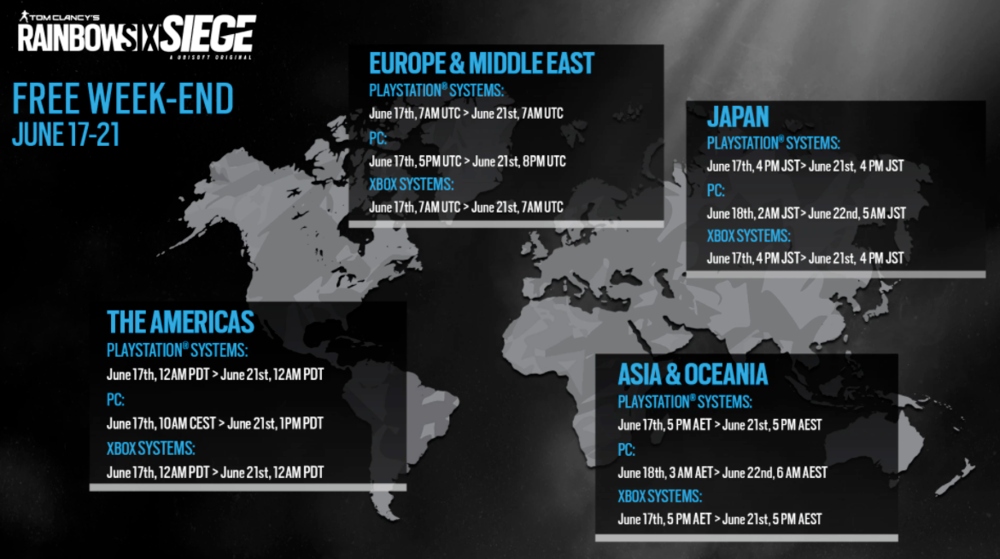 The free-to-play offer on the game is valid from 17th June to 21st June. Furthermore, interested ones would be able to play the full version of Rainbow six siege in that time frame. All the game modes, all the free operators will be accessible to play.
What about the game progress you make in that period, you might ask? Well, your game progress will be saved in case you wish to buy the entire game.
Ubisoft has got everyone covered with Rainbow six siege free-to-play offer available for PC and console players.
Interestingly, players can enjoy single-player story mode and multiplayer while this offer remains, and yes, you can play with your friends who already have a siege game and those who try the free-to-play offer.
However, while playing the game, if you find it hard to spot enemies, remember the developers are aware of the issue and are working on a workaround. Certainly, Rainbow six siege can be called a realistic game; it is sometimes hard to separate the operators with certain skins from the game's background.
In a blog post, the developers said that they're testing a rim lighting effect to make the operators stand out from the background, making them a bit easier to spot with certain skins equipped. They said: "We know that certain operator skins are well-known for blending into some environments, and this has led to situations where players felt they were at an unfair disadvantage. Our solution is to add a rim lighting effect to operators. So far, we're quite happy with the results."
However, at E3 2021, Ubisoft also unveiled the upcoming title in the Rainbow series, Rainbow six extraction, which is due for release on September 16, 2021; watch out for this one too.