Building the metaverse requires not only building the hardware but also making the content for it. Qualcomm has already made a name for itself in the VR market. Mainly due to its Snapdragon XR series chips that power many VR and AR devices. Qualcomm has now revealed its Snapdragon Spaces XR developer platform, which will help build Augmented Reality (AR) experiences. The kit will help developers create and continuously support AR apps that use devices like AR smart glasses.
Qualcomm is not alone in this endeavor, as it has partnered up with various companies to help build these AR apps. They include Niantic (Pokemon Go), Epic Games, Unity, Viacom CBS, Lenovo, Motorola, Oppo, and Xiaomi. Currently, the platform is only available to Lenovo's ThinkReality A3 smart glasses but will be coming to Oppo and Xiaomi hardware in the first half of 2022.
Qualcomm Snapdragon Spaces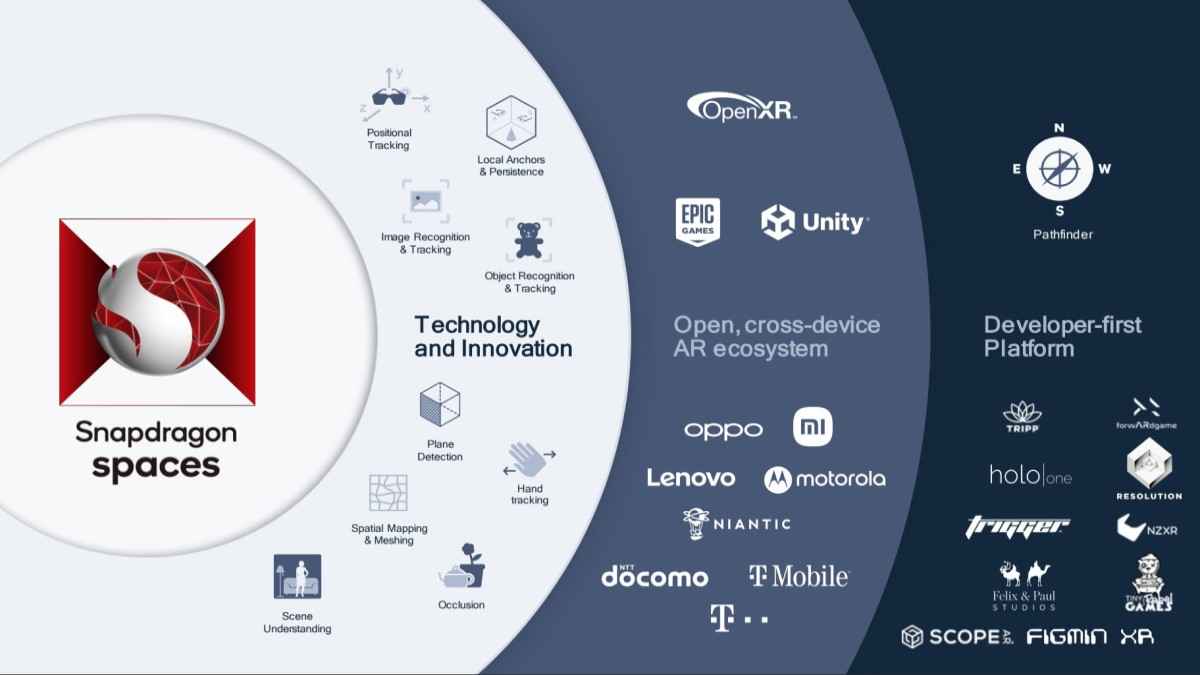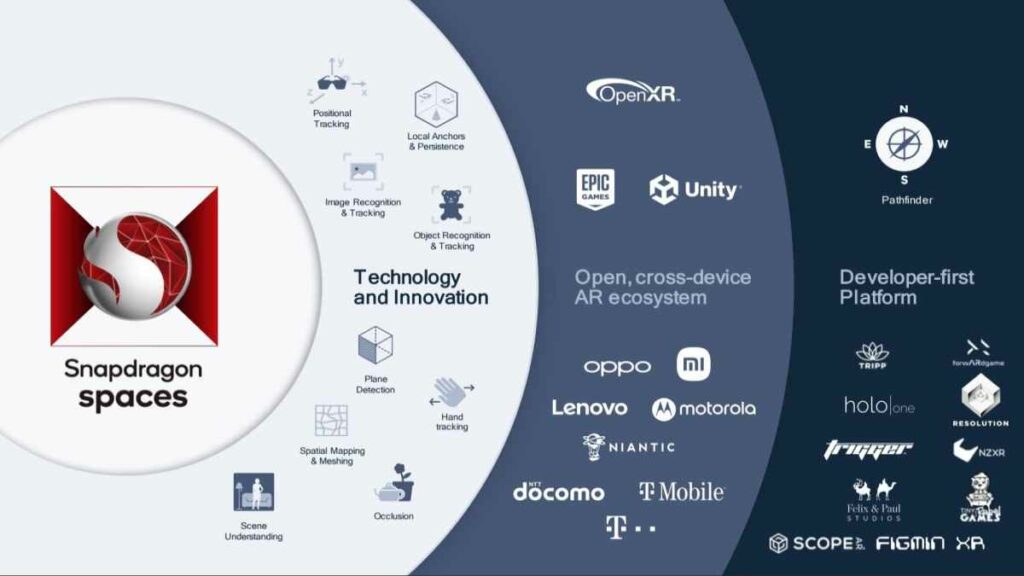 The company plans to make Snapdragon spaces an "open" and "cross-device" ecosystem. They plan to do all this with a developer-first approach. This is great as what the metaverse needs right now is not new hardware but content development. The platform will help developers build AR experiences by giving them access to documentation, sample code, tutorials, and additional tools.
Snapdragon Spaces will also support familiar developer tools like Unreal Engine 4 and Unity. This will help in building new AR games and apps just like Pokemon Go. It will become available early next year with tools for hand tracking, image recognition, positional tracking, and more. According to Qualcomm, this is "the first head-worn AR platform optimized for AR Glasses tethered to smartphones with an OpenXR conformant runtime."
The plan is to use newer 5G smartphones powerful enough to handle processing and broadcasting to AR devices. In this instance, AR glasses are tethered to your smartphone to act as a second screen/accessory. This will be similar to what Apple is doing with its AR devices.