I
t is true that Qualcomm is the largest chipset maker for mobile phones but in terms of raw performance, even the Snapdragon 835 is incapable of defeating the Apple A10 Fusion, a chipset that was released last year. Still, Qualcomm is adamant that there are several things Android has excelled in when being compared to the iPhone.
While the company has pointed some interesting things in which Android devices have actually brought in first when compared to the iPhone, there is a reason why Apple's mobile devices are sold in the millions; not being biased but that is the truth, no matter how difficult it is to fathom for the Android fanboy.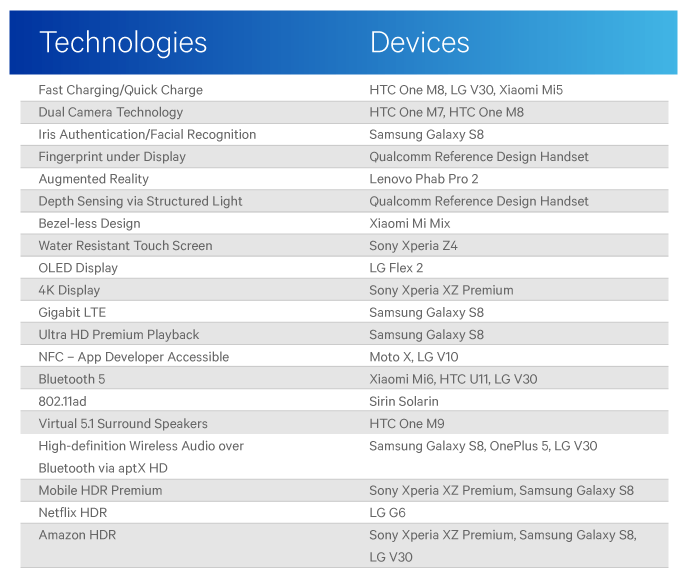 Still, there are some things that Qualcomm actually lists incorrectly, and we are going to be walking you through those errors. Jumping to dual-cameras, the company states that the HTC One M7 shipped with a dual-camera upgrade, although it clearly had a single rear camera lens.
Even after Qualcomm attempted to update the list, there are still some things that the company needs to rectify. For example, it now says that the Galaxy S8 features a dual-camera when in fact, it is the Galaxy Note 8 that comes with that addition.
However, there are several things in which Android devices have managed to get first when pitted against the iPhone. For several years now, Samsung's high-end and mid-ranged phones come with OLED panels, and it took Apple this long to finally transition to such a display technology.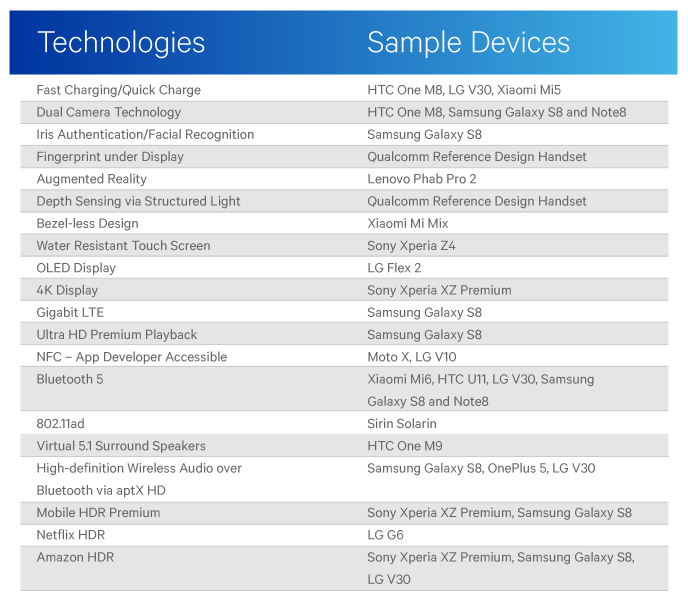 Apple's iPhones still do not provide support for Fast-Charging though with the announcement of the iPhone X, that might all change. iPhones also do not provide support for wireless charging whereas Android flagships have supported this flexible upgrade for quite some time now.
Additionally, water-resistance in iPhones was only introduced last year when the iPhone 7 and iPhone 7 Plus were unveiled, but the impressive thing about Samsung's mid-ranged A-series of smartphones is that even they are water-resistant.
However, when it comes to software optimization and extended operating system support, Apple leads the charge in those and in several other matters.
If you have something to add, drop your thoughts and feedback.