Short Bytes: Qualcomm's division for data center products has demonstrated their ARMv8-compliant server platform Centriq 2400 based on the 10nm fabrication process. The 48-core server SOC is available for sampling and it's expected to hit the markets in second half of 2017.
Q
ualcomm Datacenter Technologies, Inc. – a part of Qualcomm – has started commercial sampling of the Qualcomm Centriq 2400, an ARMv8-based server processor that uses 10nm fabrication process.
Last week, the company released the first member of the Qualcomm Centriq family as an attempt to foray into the data center market with their ARMv8 architecture-based processors. The company also demonstrated a Qualcomm Centriq 2400 running Apache Spark and Hadoop on Linux and Java.
Qualcomm notes the technologies used in server and data center space are mostly influenced by the open source philosophy, making it easier for companies like Qualcomm to make effective products.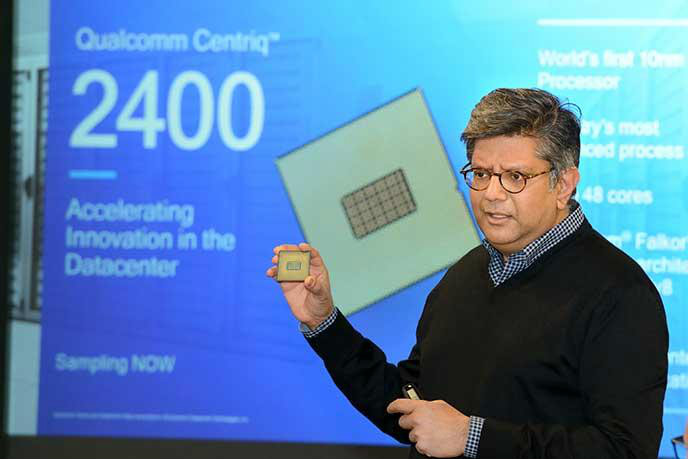 Also, there has been an operational shift in the way companies use servers, most of them moving towards the cloud-based model, thus, contributing to the creation of mega data centers which in turn source server platforms directly from ODMs.
Qualcomm Centriq 2400 features 48 cores of the Falkor CPU capable of handling server-class workloads. Also, any piece of software designed for other ARMv8-based server platforms can work on the Qualcomm Centriq 2400.
Qualcomm expects the ARMv8-compliant server platform – currently available for limited sampling – to reach markets sometime in second half of 2017.
If you have something to add, tell us in the comments below.
Also Read: Full Windows 10 Is Coming To Your Snapdragon-powered Smartphones