A couple of hours ago, the Indian Government announced the ban of PUBG Mobile in India along with other 118 Chinese apps. According to the Indian Ministry of Electronics and Information Technology (MeitY), the banned apps pose a direct threat to Indian users' data.
In the list provided by the Indian Government, PUBG Mobile was mentioned as 'PUBG Mobile Nordic Map: Livik.' Because of this, a lot of Indian PUBG Mobile players are under the impression that only the Livik map is banned, and the rest of the content in PUBG Mobile will still be available to play. However, that isn't the case, because the entire PUBG Mobile app is banned.
PUBG Mobile is known to change its name every time they launch a new map in the game. For instance, when PUBG Mobile launched the revamped version of Miramar map, Miramar 2.0, or Mad Miramar, the full name of PUBG Mobile on Google Play Store was 'PUBG Mobile: Mad Miramar.'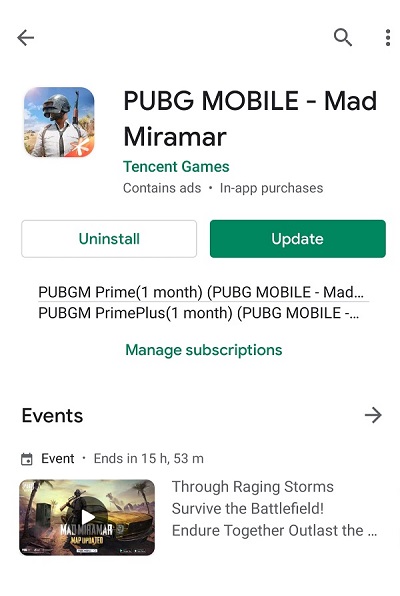 So, in the list, the name of the game is 'PUBG Mobile Nordic Map: Livik' because that's the actual name of the app on Google Play Store.


To sum it up, it's safe to say that the entire PUBG Mobile app is banned, and not just one particular map, and there is no way of escaping the truth.
Also Read: PUBG Mobile Alternatives That Aren't Chinese 
Also, right now, many Indian players can run the PUBG Mobile app even after the ban notification. However, that's maybe because it takes some time to initiate the complete ban of PUBG Mobile in India.