Following some interesting free games over the past few months, such as COD Black Ops 4, Sony is once again giving away a few popular titles to PS Plus members this month. The free PS Plus games for Oct 2021 include Mortal Kombat X, PGA Tour 2K21, and Hell Let Loose.
As officially confirmed by PlayStation Blog, those who are subscribed to Sony's PS Plus paid membership can claim these games from Oct 5 to Nov 1. It's worth noting that Mortal Kombat X and PGA Tour 2K21 are available to subscribers on PS4 and PS5 both, but Hell Let Loose is a bonus freebie for PS5 users exclusively.
Interestingly enough, these games are quite different from one another — exactly why it would appeal to a variety of gamers. Mortal Kombat X and Hell Let Loose should keep the action game enthusiasts happy. Whereas, PGA Tour 2K21 is a game that avid sports fans might want to try.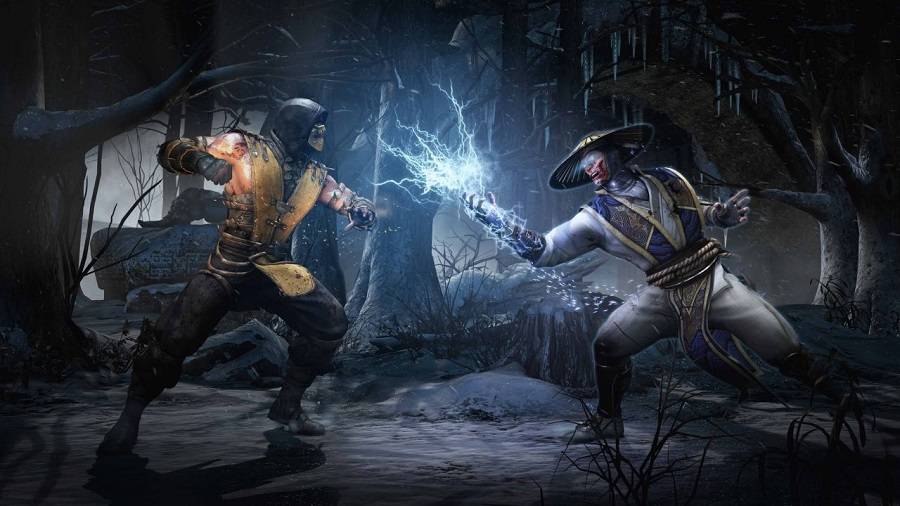 PS Plus Games For October 2021
Mortal Kombat X
This fighting game belongs to a franchise that needs no introduction. It's a fact that Mortal Kombat is one of the most popular games in history. Particularly, the unabashed and creative manner in which the series portrays gore is arguably its most unique feature. Mortal Kombat X continues on the same path and reimagines gory fighting in an enthralling way.
This award-winning game is a sequel to 2011's Mortal Kombat and came out in 2015. When it comes to the storyline, it takes place 25 years after the events of the previous game. Players have a variety of combatants, such as favorites Scorpion, Sub-Zero, and Johnny Cage, to choose from. Moreover, the "Finish Him" cutscenes this time involve insanely barbaric blows.
PGA Tour 2K21
After Tennis World Tour 2 in August, Sony is shipping yet another sports game to PS Plus this time. PGA Tour 2K21 is, as you might have guessed, a golf simulation game that was originally released last year. The game puts you in the shoes of a professional golfer and is part of 2K Games's sprawling sports game collection.
PGA Tour 2K21 is a critically-acclaimed title that features various real-life golf courses, tournaments, and game modes. To give the golf fans an idea, you can create a fully-customized player, golf course, or clubhouse and even take part in tournaments, including the FedExCup, with your friends.
Hell Let Loose
Finally, coming to the exclusive PS5 game, Hell Let Loose is a multiplayer FPS set in the time of World War 2. The game from BlackMatter features battles fought on the Eastern and Western Fronts by foot soldiers.
The online matches pit 50 players against another team of 50 players, divided into American, German, and Soviet factions. Each 50-man squad is further divided into sub-groups with specific responsibilities during the virtual war session. Also, the game offers two main modes, Offensive and Warfare, that can be played on iconic World War 2 battlefields.
Reminder To Claim Last Month's PS Plus Games
Amidst all the excitement for the recently announced PS Plus games, make sure you have already claimed the games from last month. Hitman 2, Predator: Hunting Grounds, and Overcooked: All You Can Eat (PS5 only) are available for subscribers until Oct 4.