As the new year inches closer, PlayStation has revealed its lineup of PS Plus free games for January 2022. And, this time it has certainly outdone last month's freebies with titles such as Persona 5 Strikers, Dirt 5, and Deep Rock Galactic.
Unlike last time when many fans were unhappy to receive the campaign-less version of Godfall, this time we've plenty to look out for. In Persona 5 Strikers and Dirt 5, we've got two highly-rated AAA games headlining next month's lineup.
The aforementioned games will be up for grabs for PS Plus subscribers starting January 4 till February 1, as confirmed by PlayStation Blog. Here is an overview of the newly revealed freebies.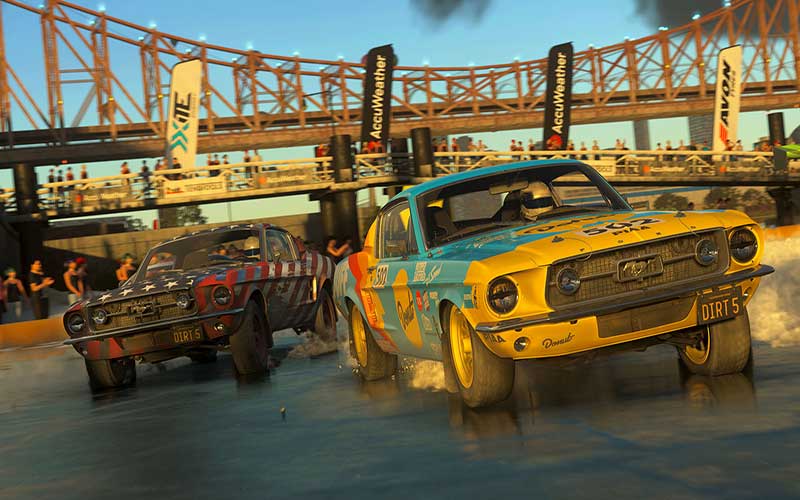 PS Plus Games For January 2022
Persona 5 Strikers
Sega's Persona 5 Strikers is an action RPG and a crossover between Persona 5 and Dynasty Warriors. Set after the events of Persona 5, it puts you in the shoes of Joker, a member of the Phantom Thieves Of Hearts, who must end his Japan trip early and battle a surreal corruption taking over the country. The gameplay involves a mix of Persona 5's turn-based gameplay and Dynasty Warriors' real-time combat.
Dirt 5
For the racing enthusiasts, January's lineup also includes the critically-acclaimed racing simulation game, Dirt 5. Essentially, this game focuses on off-road racing with in-game modes inspired by rallycross, ice racing, sprint car racing, etc. The races take place in various locations, including Brazil, Morocco, Nepal, the United States, and more. Interestingly, the game also features a dynamic weather system that directly influences race conditions. Another cool addition is the split-screen multiplayer mode which supports up to four players.
Deep Rock Galactic
Deep Rock Galactic is a co-op FPS game that focuses on teamwork. With up to three other players, you can work together to complete objectives which include eliminating enemies, mining minerals, collecting items, among other things. You play as a member of a group of dwarves who complete a series of cave-based missions on a mineral-rich planet and fight alien creatures on their journey.
Gentle Reminder: If you're an active PS Plus subscriber, make sure to claim December's free games before the above titles make their way to the online service. Godfall: Challenger Edition, Mortal Shell, and Lego DC Super-Villains are available till January 3.