Short Bytes: Two Ohio prison inmates built DIY computers, hid them in the ceiling and hacked the prison network. They obtained the parts from the PC from onsite computer skills and electronics recycling program. The inmates used the computers for credit card fraud, reading material on how to make drugs and weapons, download porn and music, etc. Notably, the incident happened in 2015 and its investigation report was released on Tuesday.
I
f this story sounds like an episode of Orange is the New Black to you, I won't be surprised. According to a
new report
from the Ohio Office of the Inspector General, the geeky inmates of the medium security Ohio prison secretly assembled two functioning computers.
The inmates, Adam Johnston and Scott Spriggs, obtained from an onsite computer skills and electronics recycling program. They hid the computers in the ceiling (see the picture below) and used it to connected to the Ohio Department of Rehabilitation and Correction's computer network.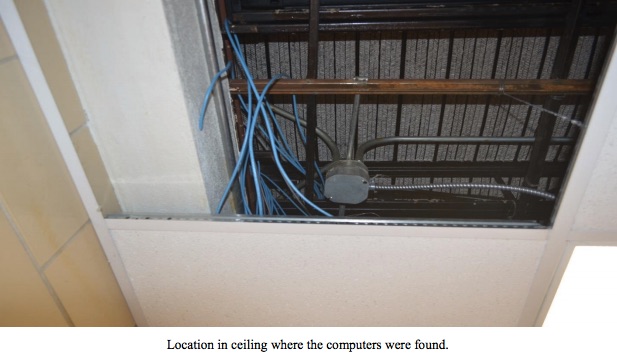 As it looks like, the inmates used the computers to steal another inmate's identity to commit credit card fraud, read material on how to make drugs and weapons, and download porn. They distributed download porn, music, and videos to fellow inmates in exchange for goods.
The support staff of Ohio Department of Rehabilitation and Correction smelled something fishy when got an email alert that a computer has exceeded its internet threshold and an unauthorized device keeps using proxies for hacking.
The inmates were able to lay internet cables the roof and down to the network switch. The report states that the inmates got the credentials of employee-turned-contractor by looking over his shoulder, something which is called visual hacking. They used the password to steal records and commit fraud.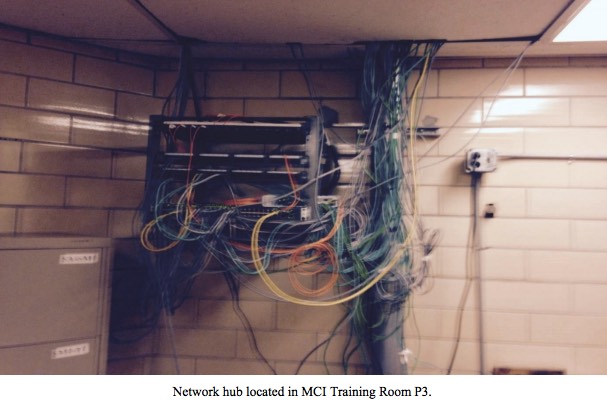 Here's the complete list of the software that was found on the computers: CC Proxy, Cain, Zed Attack Proxy, CC Cleaner, Wireshark, NMap, ZenMap, SoftEther VPN Server, OpenVPN, Jana Server, Yoshi, VLC, Clamwin, phpBB, AdvOr Tor Browser, Paros, 3CXVoip Phone, Webslayer, Cavin, Virtual Box, TrueCrypt, THC Hydra, and Kali Linux.
You can find many of the above-mentioned software in our list of the top hacking tools for 2017.
Interestingly, this incident occurred long ago in 2015 and the prison took so long to report it to the authorities. Moreover, the prison officials also removed the computers and other materials before it could've been examined.
The prison spokesperson said that officials would review the reports and take necessary steps to avert such mishaps in future.