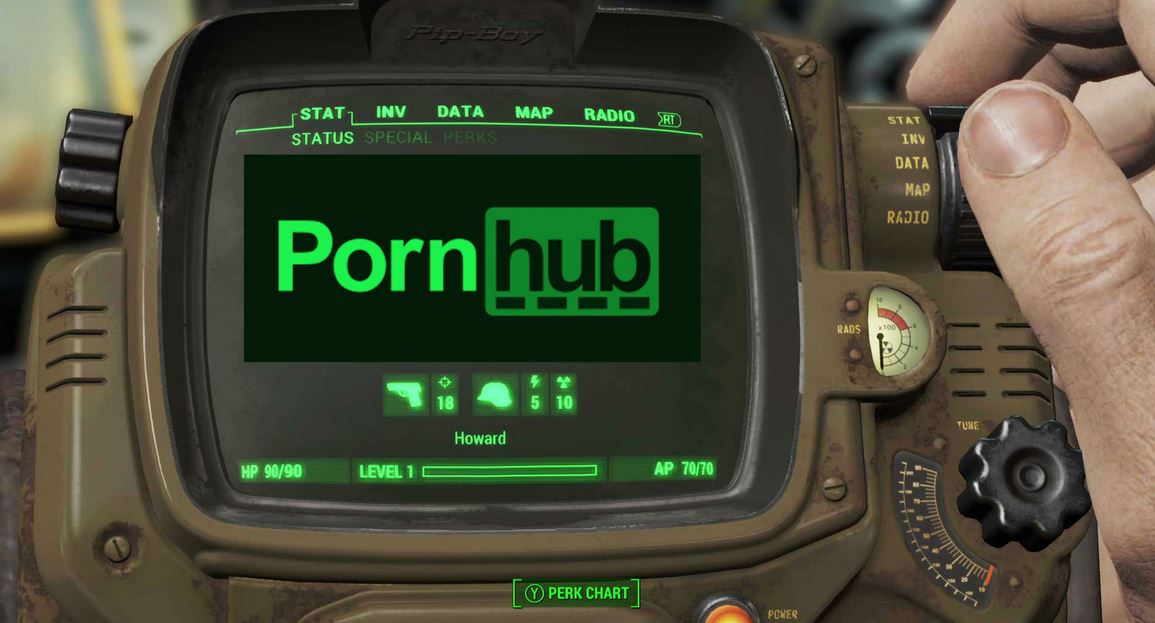 Short Bytes: Fallout 4 could be easily called one of the biggest gaming releases of the year. This fact is backed by the fact that on its release day, world's biggest porn site, PornHub, witnessed about 10% of decrease in its gaming audience traffic.
T
he internet traffic trends are a mirror image of what's going on around us as it drives and inspires people's search habits. Same could be attributed to the web browsing habits of porn and gaming fans.
Fallout 4 could be easily called one of the biggest gaming releases of the year and it has already shipped 12 million copies. The popularity of the game is once again reflected in the 10 percent drop in the gaming audience traffic at the world's most popular porn site PornHub on the game's release day.
According to a comment made by PornHub Vice President Corey Price, the website witnessed about 10 percent traffic drop after 5am that continued until 3pm.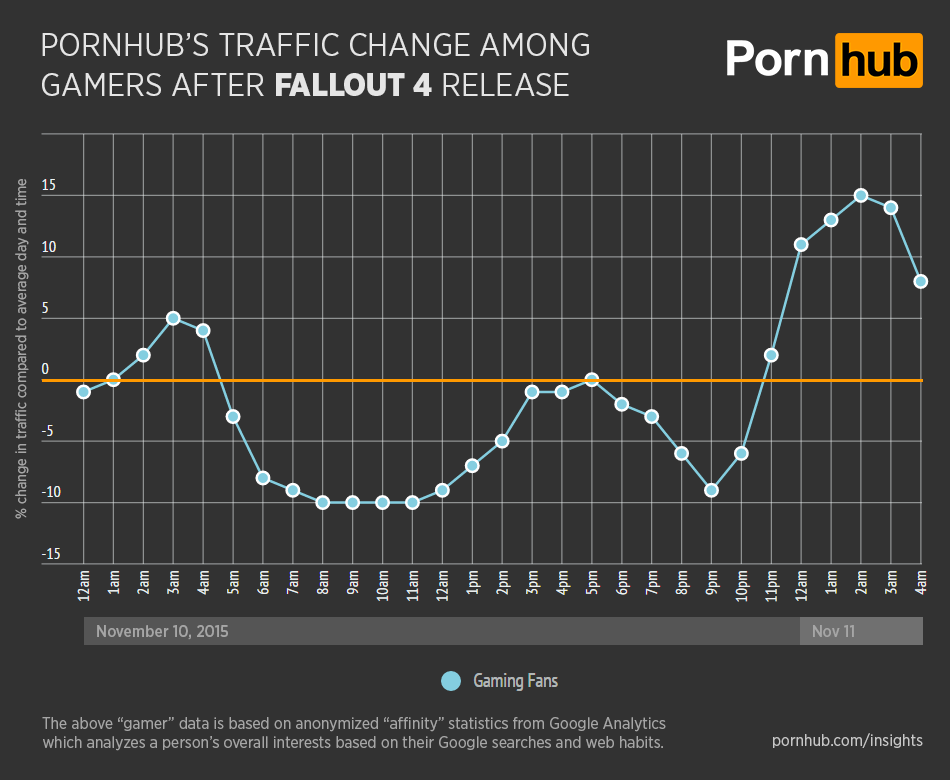 Using the anonymous user profiles collected by Google analytics, the website saw the biggest traffic drop between 6AM and Noon, and then again from 6PM to 10PM. It's assumed that these are the times when gamers are busy exploring the Fallout world.
In the recent times, the association between the games and erotica is becoming more prominent. Along the similar lines, years ago, Kotaku's Stephen Totilo predicted a future where games would eventually drop their shameful cultural garments, thanks to games like GTA.
Other data to support the popularity of porn tells us the about 30% of the data transferred over the Internet in any day is porn.
With inputs from Forbes and VB.
Have something to add? Tell us in the comments below.