Polestar Precept electric car is a concept from the Volvo sub-brand company. Polestar Prcept is an electric sedan with a 625 km (388 miles) battery range and an interior made from recycled materials.
Most electric cars look like conventional gasoline engine cars. Except for a few EVs, like Tesla electric cars, VW ID 3, and Ford Mustang Mach E, most such vehicles are the exact twin of their gasoline counterpart.
However, Polestar is looking to lead the charge in designing the car of the future. Their new electric vehicle is clean to run, sustainable to manufacture, and looks like a purpose-built electric car.
Here's everything you need to know about the Polestar Precept Electric car.
Polestar Precept With 625 Km Battery Range And Interior Made Out Of Plastic Waste
Polestar Precept Exterior Design
Unlike its predecessor, the Polestar 2, the Precept electric car uses organic material in its exterior panels made by Bcomp. It is a company working on natural fibers situated in Fribourg, Switzerland, and has expertise in manufacturing organic composite materials.
Polestar uses PowerRibs, a trademark composite material made by Bcomp. It acts as a supporting second layer beneath the panels and provides them with stiffness and strength.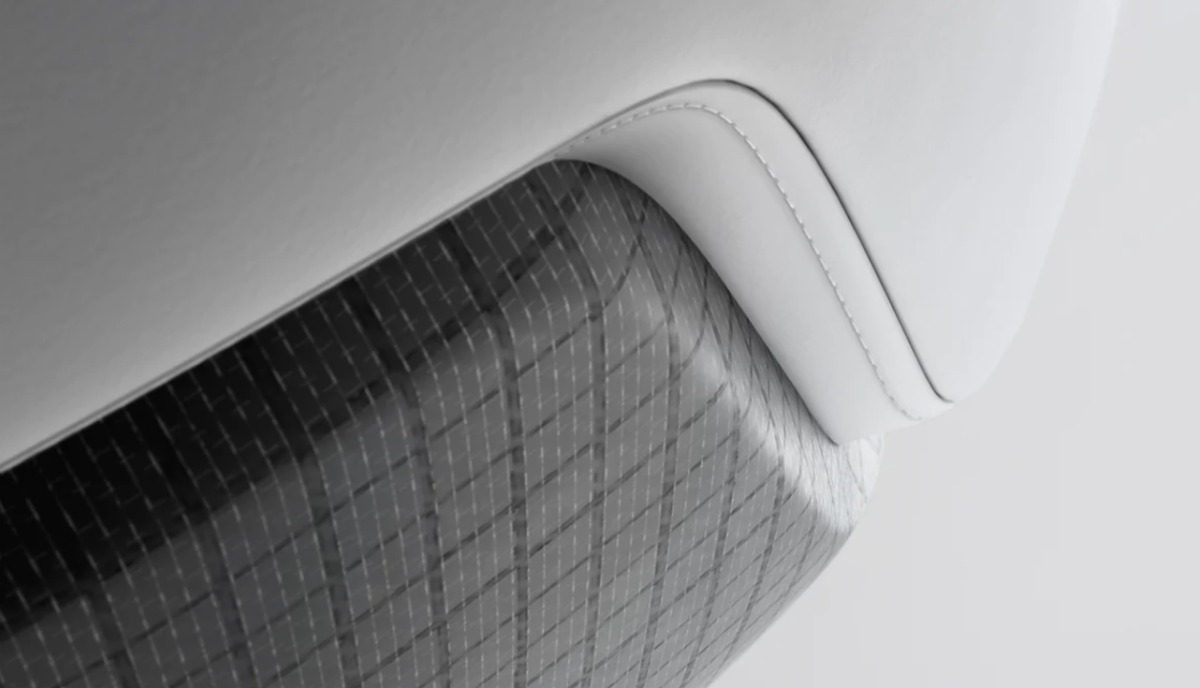 PowerRibs' organic composite material allows the panels to be made as thin as possible, thus reducing the weight and overall vibrations in the body.
According to Polestar, the use of PorweRibs can reduce vibrations by 250%. PowerRibs is manufactured from Flax, which is an organic material.
Polestar Precept Electric Car Range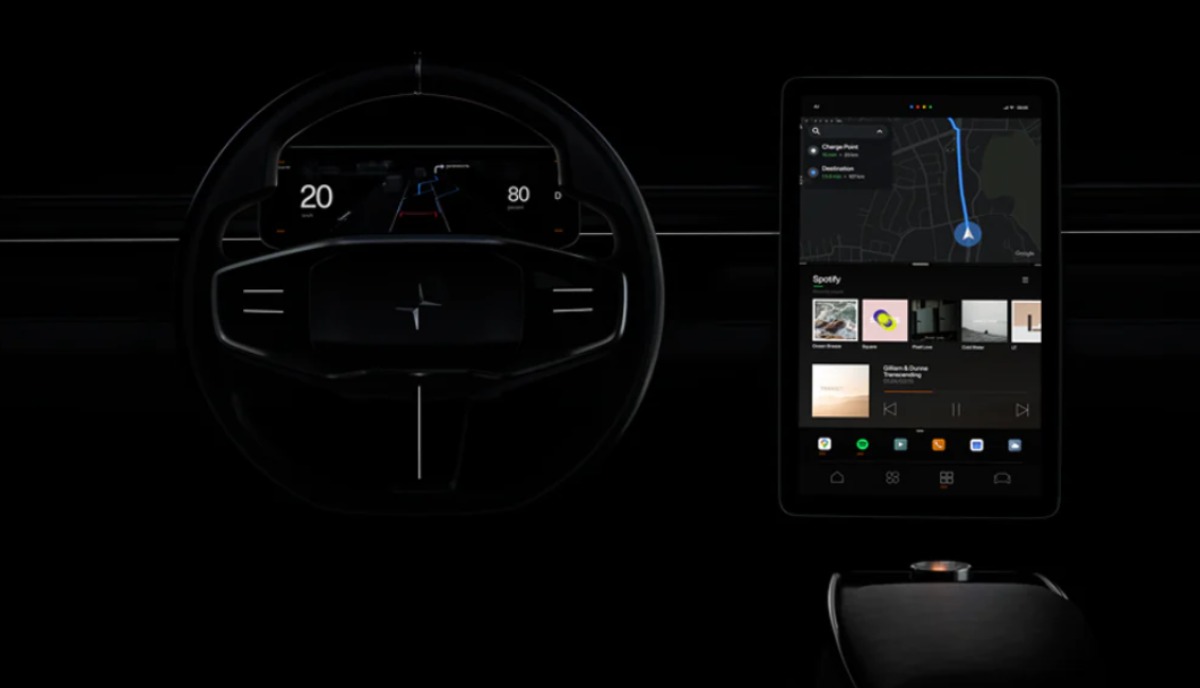 Polestar hasn't released official numbers for its Precept electric car. We know that it comes with 625 km of range. We deduced this information from one of the screenshots in the promo video of the vehicle.
The screenshot showcased the Precept electric car having 500 km of range at 80% State of Charge (SoC). It means that Polestar Precept EV has 625 km of range at 100% SoC.
We can also see that Polestar has Tesla-like gear levers near the steering, featuring Park, Drive, and Neutral.
Polestar Precept EV Recycled Interior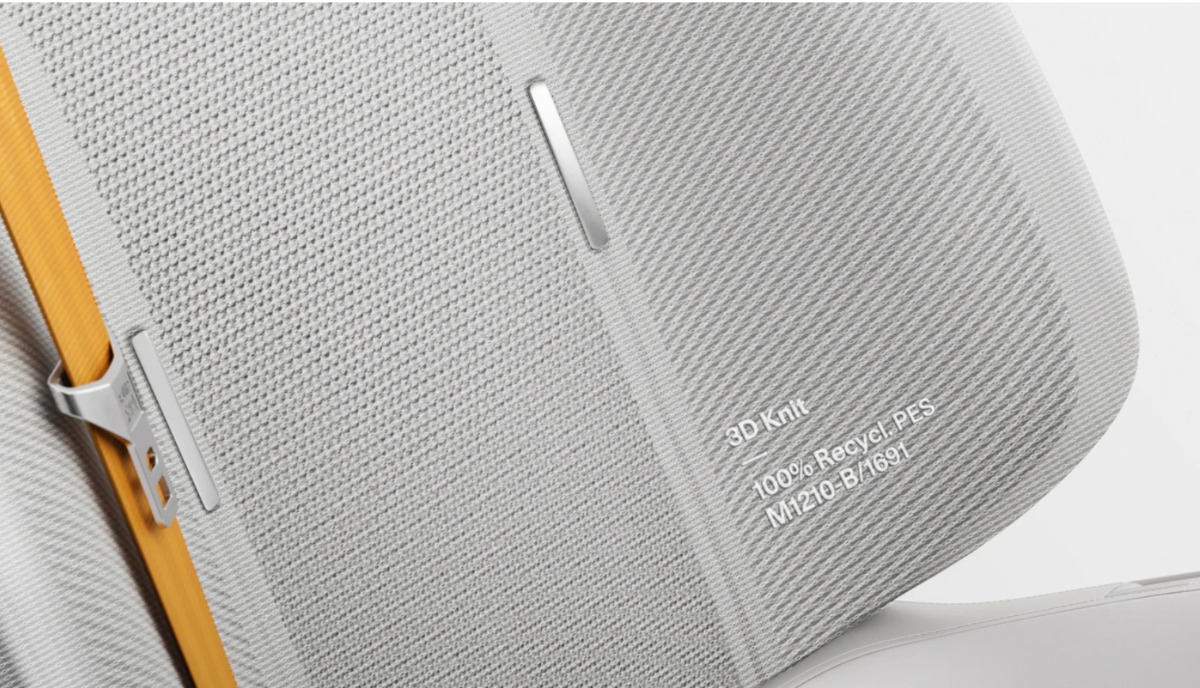 Polestar Precept electric car makes use of AmpliTex made from woven flax fibers. Instead of using chemicals, AmpliTex is made through a mechanical process, which is more environmentally friendly.
Similar to PowerRibs, AmpliTex organic material also helps in reducing weight and vibration in the car.
The seats inside the Polestar are made from recycled PET bottles. PET is the same material used in our water bottles, and now Polestar is using in making seats.
Polestar recycles 100% of these PET bottles and leaves nothing to go to waste.
Another material that Polestar uses is Nylon-6 from recycled fishing nets. The supply of fishing nets is managed by an international group that collects discarded fishnets from the ocean for recycling purposes.
Polestar Precept Infotainment System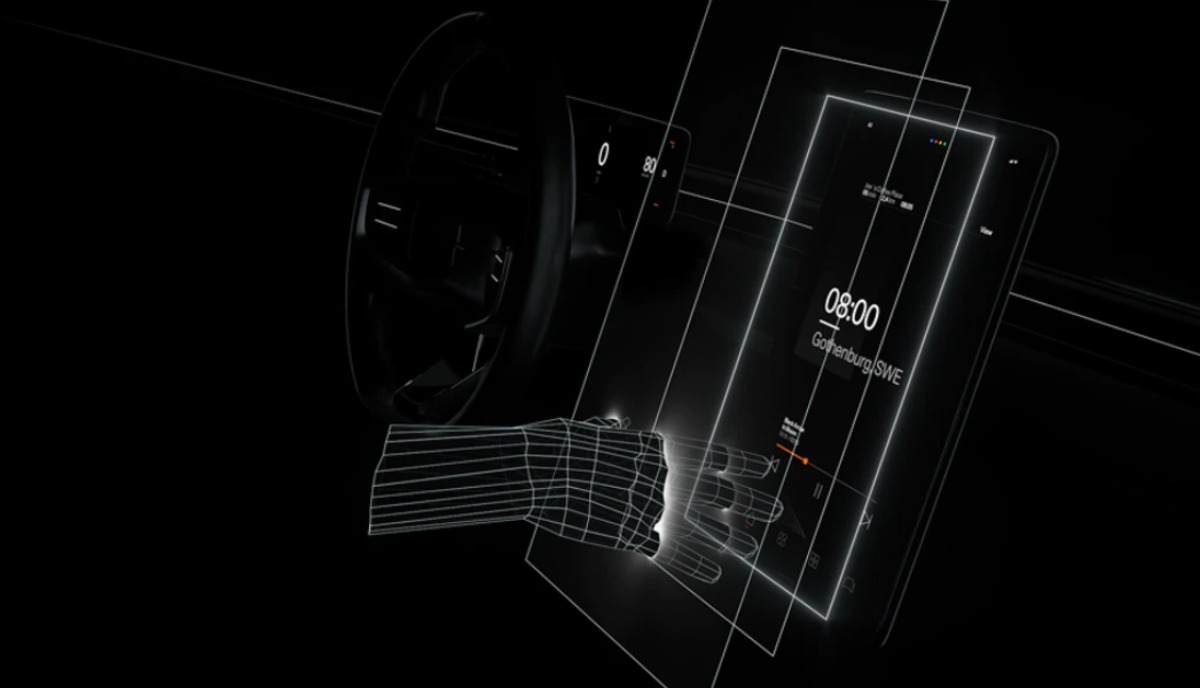 The Polestar Precept electric car comes with a full-fledged Android operating system. It is different from the Android Auto or Apple Car Play in the fact that the user does not need to connect their phone to access infotainment apps like Spotify, Google Maps, etc.
The central console is essentially an Android tablet integrated with the car. It works like a standard Android device; it can easily install native apps.
The console can display information related to the car as well.
One of the cool features of the Polestar Prcept is gesture recognition. The interior of the car is lined with sensors connected to the center console.
So if your hand is away from the console, it will hide all the navigation buttons and information. Once you reach for the console, all the necessary information will pop up again.
Is It The Future Of Electric Cars?
Polestar 1 was a hybrid electric car with a petrol engine and an electric motor. The Polestar 2 is a fully electric car but borrowed several design elements from the Polestar 1.
The Polestar Precept will be the first ground-up EV from the Swedish brand. The Precept sedan proves that for an electric car to be genuinely environmentally friendly, it also needs to be manufactured sustainably.
An objective, I can quickly get behind.