The Twitter account of India's Prime Minister Narendra Modi's personal website was hacked today. The hacker posted a series of tweets asking followers for PM National Relief Fund (PMNRF) donations through cryptocurrency. This news was confirmed by Twitter as well, and it has taken steps to secure the account.
This security breach comes after a series of Twitter account hacks of celebrities, including Elon Musk, Bezos, Joe Biden, Barack Obama, and others in July.
A hacker posted the tweets on @narendramodi_in account, which is the official Twitter handle of Modi's personal website and mobile application. While Modi's office has not issued any official statement regarding the incident, a Twitter spokesperson gave the following statement:
"We are actively investigating the situation. At this time, we are not aware of additional accounts being impacted."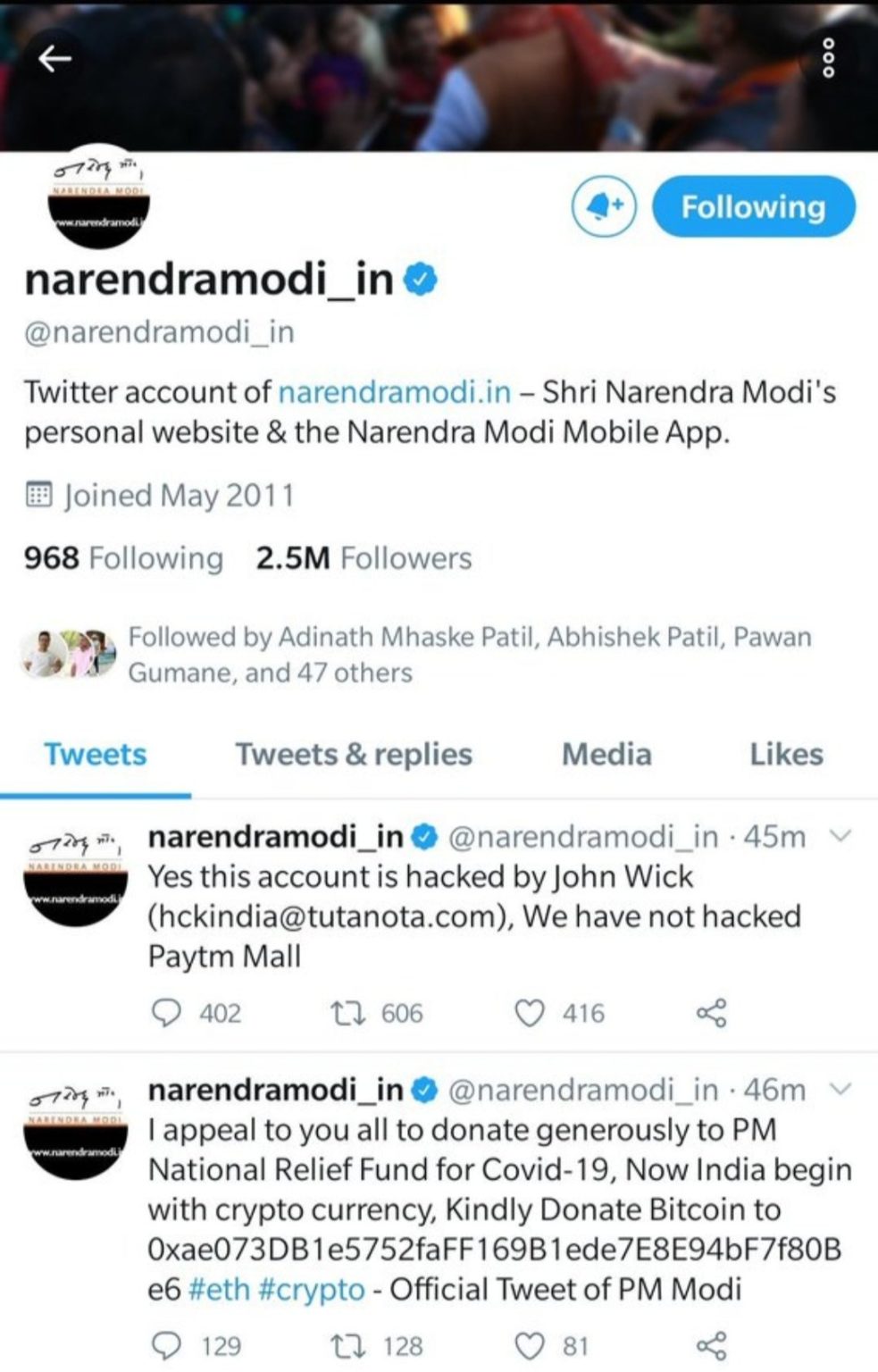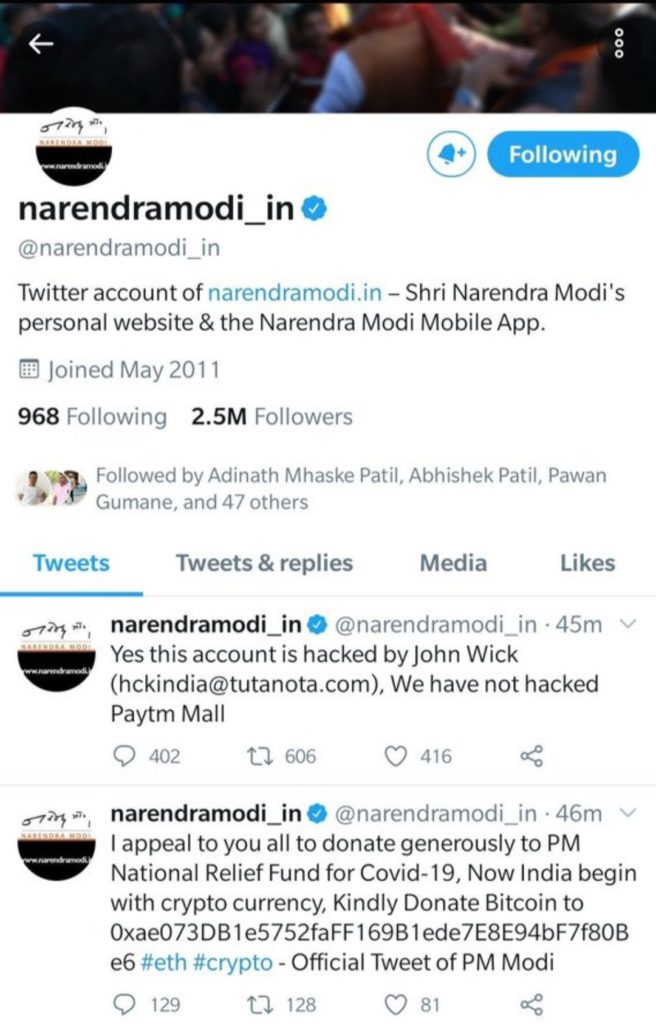 The hacked tweets which asked the followers to donate to the PMNRF through cryptocurrency have been taken down.
Who hacked PM Modi's Personal Website's Twitter Account?
According to the now-deleted tweets, the hacking activity was claimed by a group called 'John Wick.' It is allegedly the same group that was said to be behind the Paytm Mall hack. However, the accused group has denied responsibility for the alleged Paytm Mall hack via another tweet.
The hacked Twitter account has over 2.5 million followers, and we are yet to come across any reports of people getting scammed by the tweet.
PM Modi's personal Twitter account, which has over 61 million followers, remains unaffected by this incident.