Xiaomi's Android skin, MIUI, comes with many interesting features, however many are not upfront. Hence, we previously compiled a list of hidden features available in the MIUI 11.
However, that was long ago, and MIUI has come a long way since then. Now, the talk of the town is Xiaomi's next big update to its Android skin — MIUI 12. Among the many features of MIUI 12, the one that is not talked about enough is MIUI 12's Video Toolbox.
For those who don't know, Video Toolbox in MIUI is a small floating window which enables quick access to handy tools while watching a video on a Xiaomi device. It features shortcuts to record, take a screenshot, and cast the screen. It also has shortcuts to quickly open apps like Notes, Browser, Messenger etc.
However, one option on the MIUI Video Toolbox that is extremely useful is something called "Play video sound with screen off." As the name suggests, tapping on it plays videos on the supported apps while the screen is off. Thankfully, YouTube supports this cool feature in Mi Video toolbox.
How to listen to YouTube videos with the screen off on Xiaomi devices?
Go to your Xiaomi device settings > Special Features > Video Toolbox

Toggle the "Video toolbox" option and the "Video toolbox shortcut" option

Tap on "Manage video apps" and select YouTube or any other video app

Open a video on the YouTube app
You will now see a small shortcut on the side of your display
Swipe the shortcut in the opposite direction and tap on "Play video sound with screen off"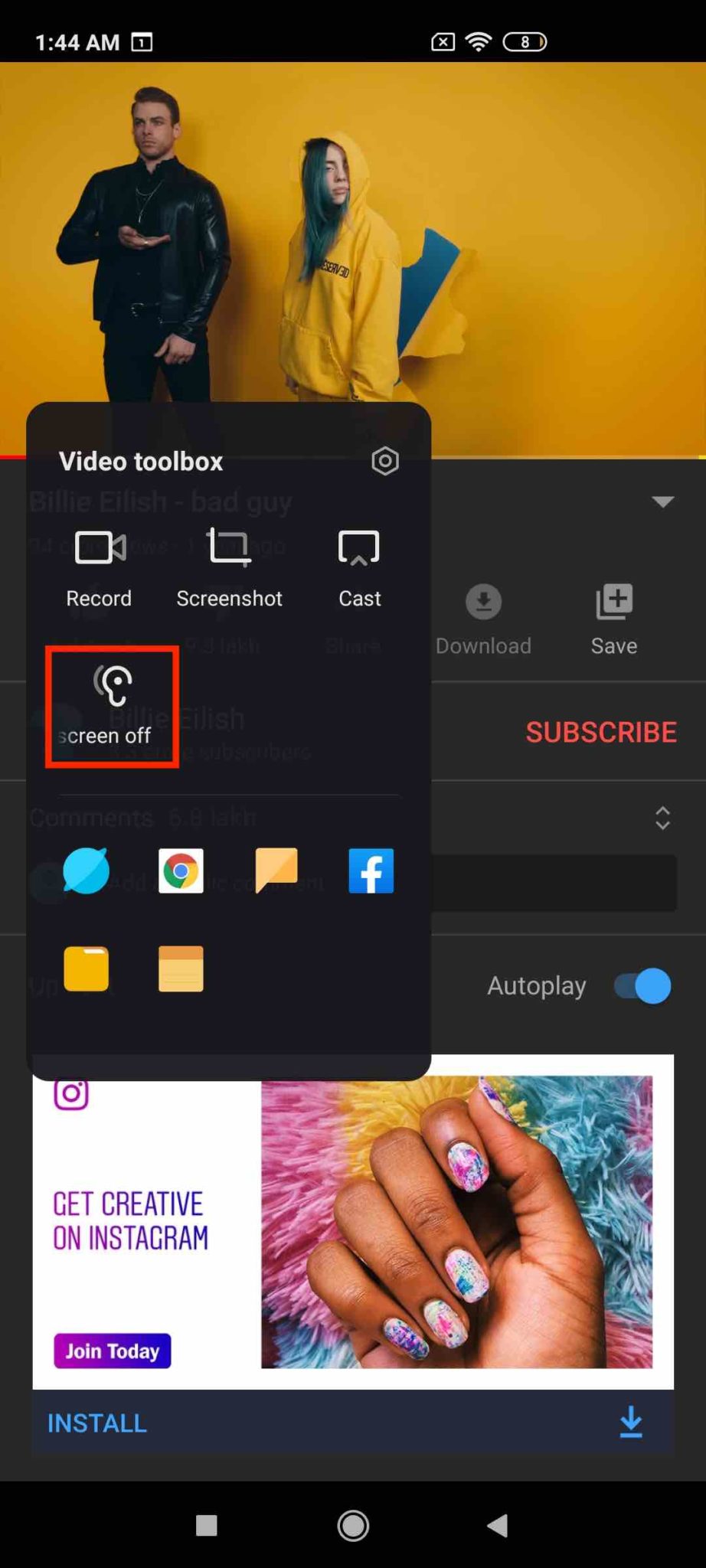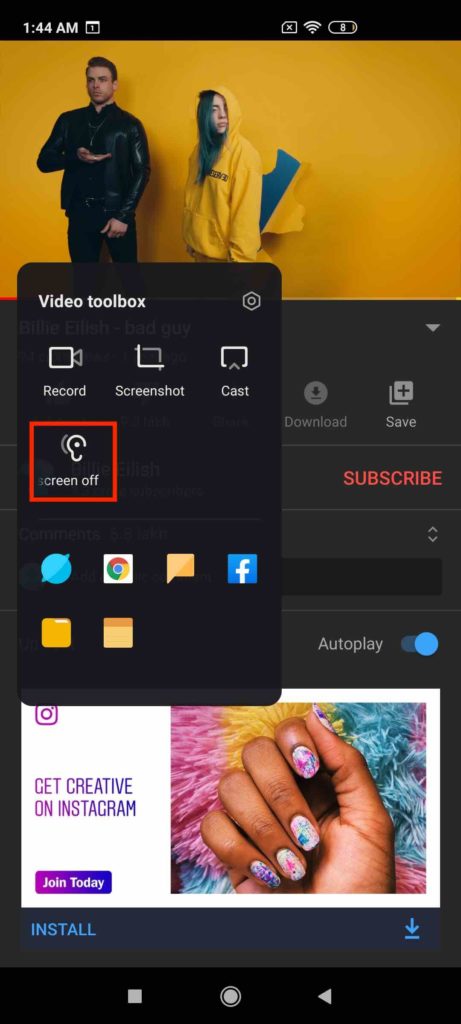 You will now be able to play the YouTube video in the background while the screen is off. The video toolbox shortcut can be set to appear on the left or right in its settings. The MIUI 12 hidden feature is of great help when you want to listen to music on YouTube.
Thankfully, the Video Toolbox is available for MIUI 11 as well. In other words, all Xiaomi users can make use of the feature. Of course, you can skip all the hassle by installing YouTube Vanced; a brilliant app that blocks ads on the YouTube app and enables background playback.
Let me know if you were able to enable YouTube background playback with the help of MIUI Video Toolbox in the comments down below.