In recent years, Capcom has had major success remaking its classic Resident Evil game lineup, starting with Resident Evil 2 Remake. However, unlike the newest entries in the series (RE7 and RE8), these games are typically third-person and don't have official VR support. Fortunately, gamers can still play Resident Evil 2 Remake in VR on PC, thanks to a mod by Praydog.
Today we will revisit the first remake of Capcom's most popular classic games. The Resident Evil 2 Remake tells follows the event of the virus outbreak in Racoon City. Playing RE2 Remake in VR is an experience unlike anything else, as it improves the immersiveness of the game.
There are more AAA games that can be played in VR (natively or through mods). Gamers can check out our guides on how to play games like Cyberpunk 2077, GTA V, Resident Evil 7, and Resident Evil Village in VR for free.
Things needed
Running Resident Evil 2 Remake in VR requires a decent gaming PC and a VR headset. If you are using a Meta Quest headset, then you can connect to a PC using Oculus Link, Air Link, or Virtual Desktop.
High-spec gaming PC
USB-C to USB-A cable
Resident Evil 2 remake on PC
SteamVR
Praydog's VR mod
Controller (optional)
VR motion controllers (optional)
Play Resident Evil 2 remake in VR
Installing the VR mod is very simple if you follow the steps given below. Once installed, gamers would be able to play Resident Evil 2 Remake in VR with motion controllers and full 6DoF tracking.
1. Download the latest version of Resident Evil 2 VR mod (RE2.zip) from its GitHub Page.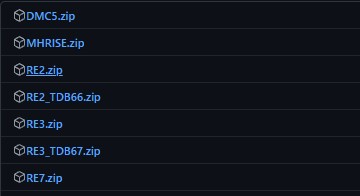 2. Open your Steam library and right-click on Resident Evil 2.
3. Go to Manage > Browse local files > to open the game installation folder.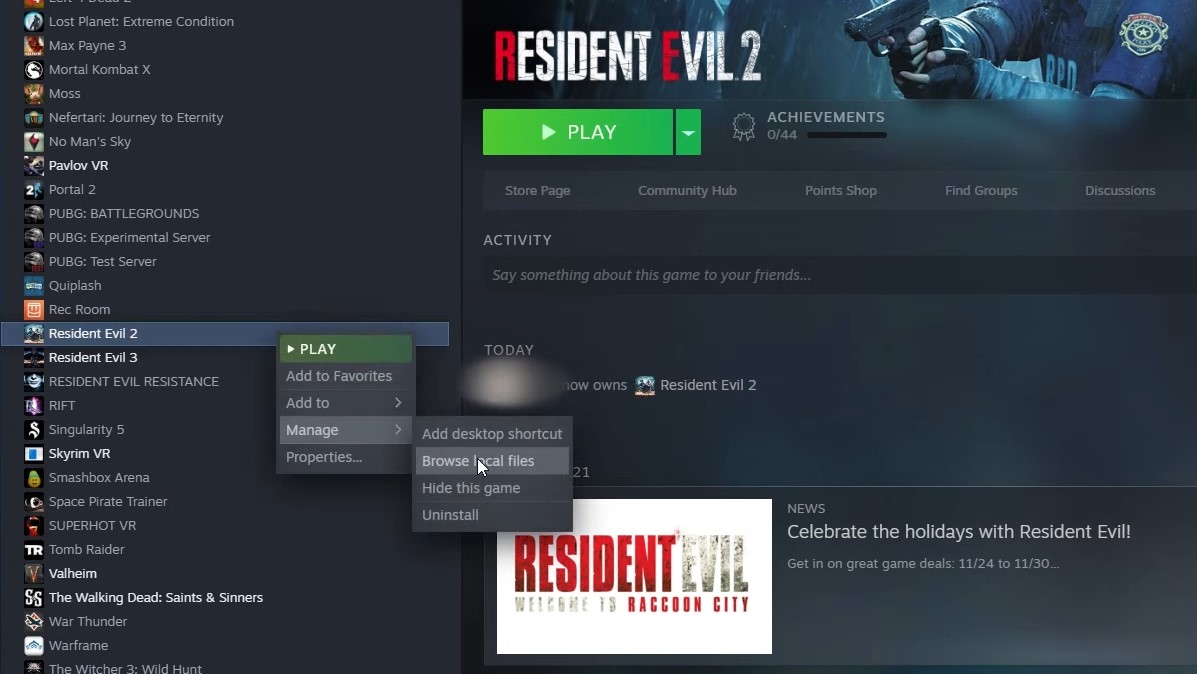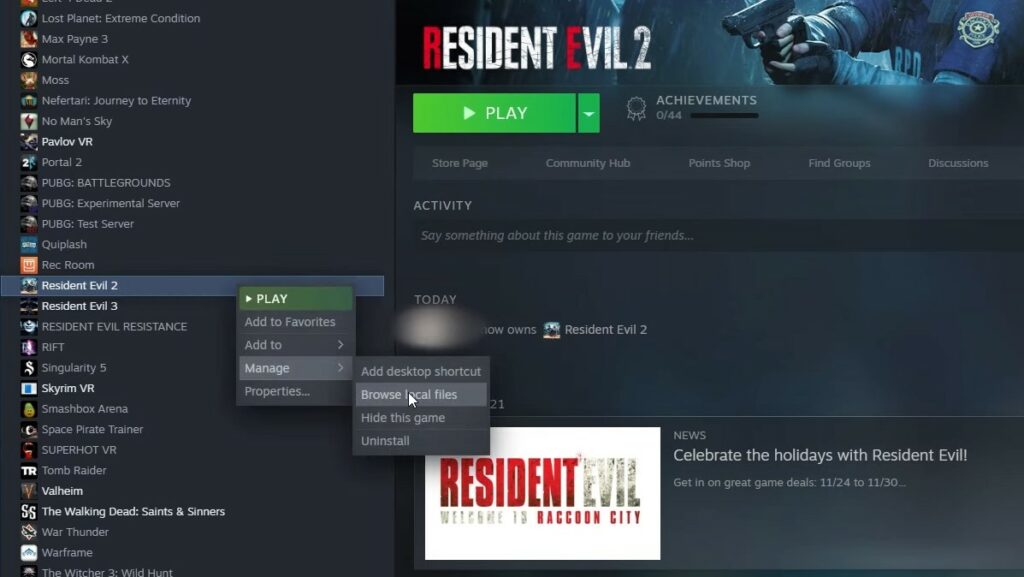 4. Extract the RE2.zip file into the installation folder of the game (replace files if necessary).
5. Connect your PC to a VR headset and launch Steam VR.
6. Once connected, run the Resident Evil 2 Remake from your PC.
7. The game will launch in VR mode, thanks to Praydog's VR mod.
Tips: Users might also want to disable Steam VR Theater and Steam Overlay to avoid any bugs and load the game more quickly. To disable these features, go to the Steam library and right-click on Resident Evil 2. Select Properties > General and disable the Steam VR theatre and Steam Overlay.
Play Resident Evil 2 Remake VR in first person
1. After installing the mod, run the game on the PC but do not put on your headset.
2. The REFramework menu will show up on the left side of the screen.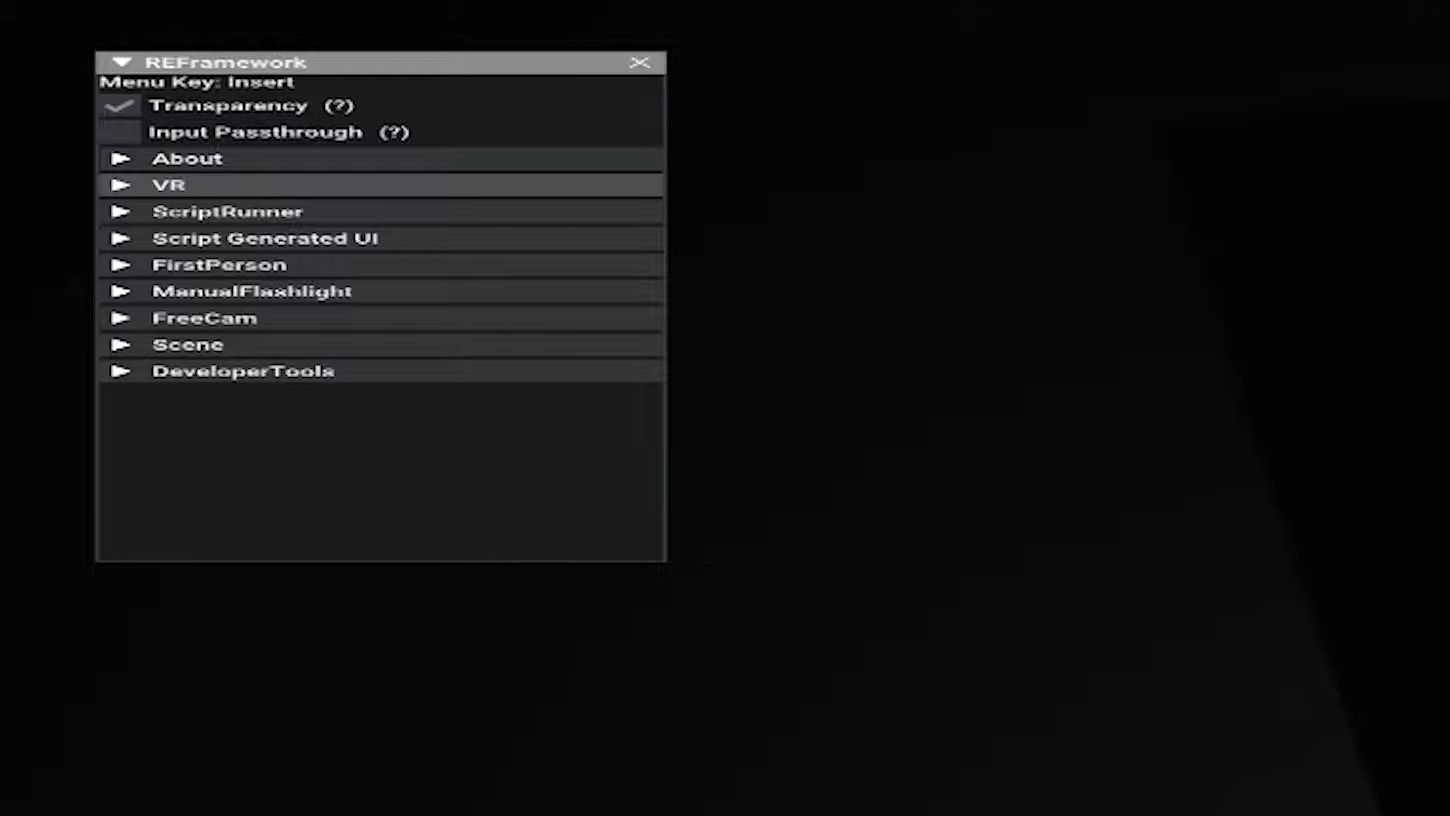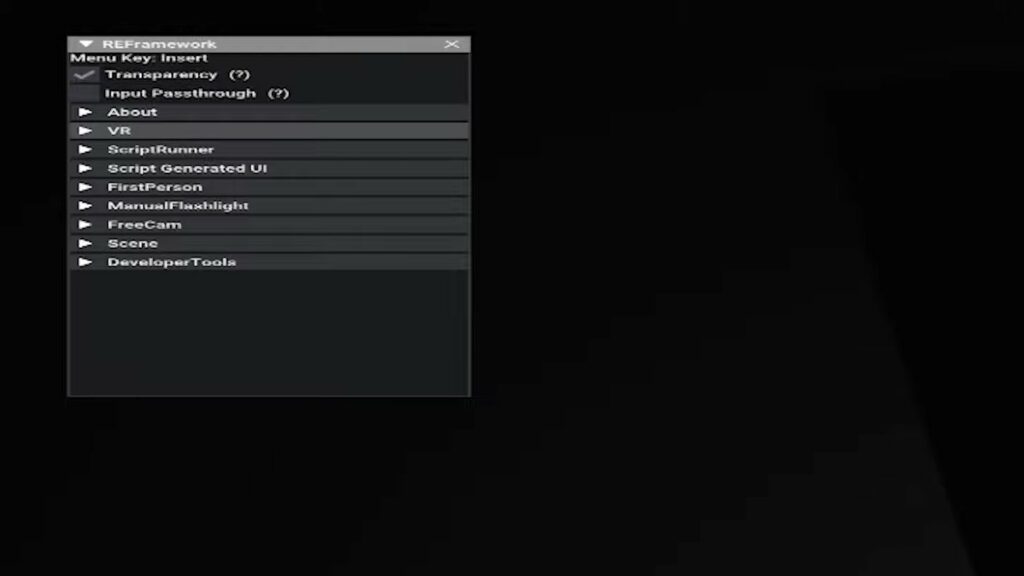 3. Make sure that Freecam is disabled.
4. Now, go to the First Person tab and select the enable option.
5. If you want to watch cutscenes in first person, select the Show In Cutscenes option.
Note: Users can also open the REFramework menu in VR. Look at the palm of your left hand and point the right controller to it. It is a bit tricky to open, but when it works, users will be able to customize the free cam, first-person mode, manual flashlight, and more.
Let us know your thoughts on Resident Evil 2 Remake VR in the comment section below.