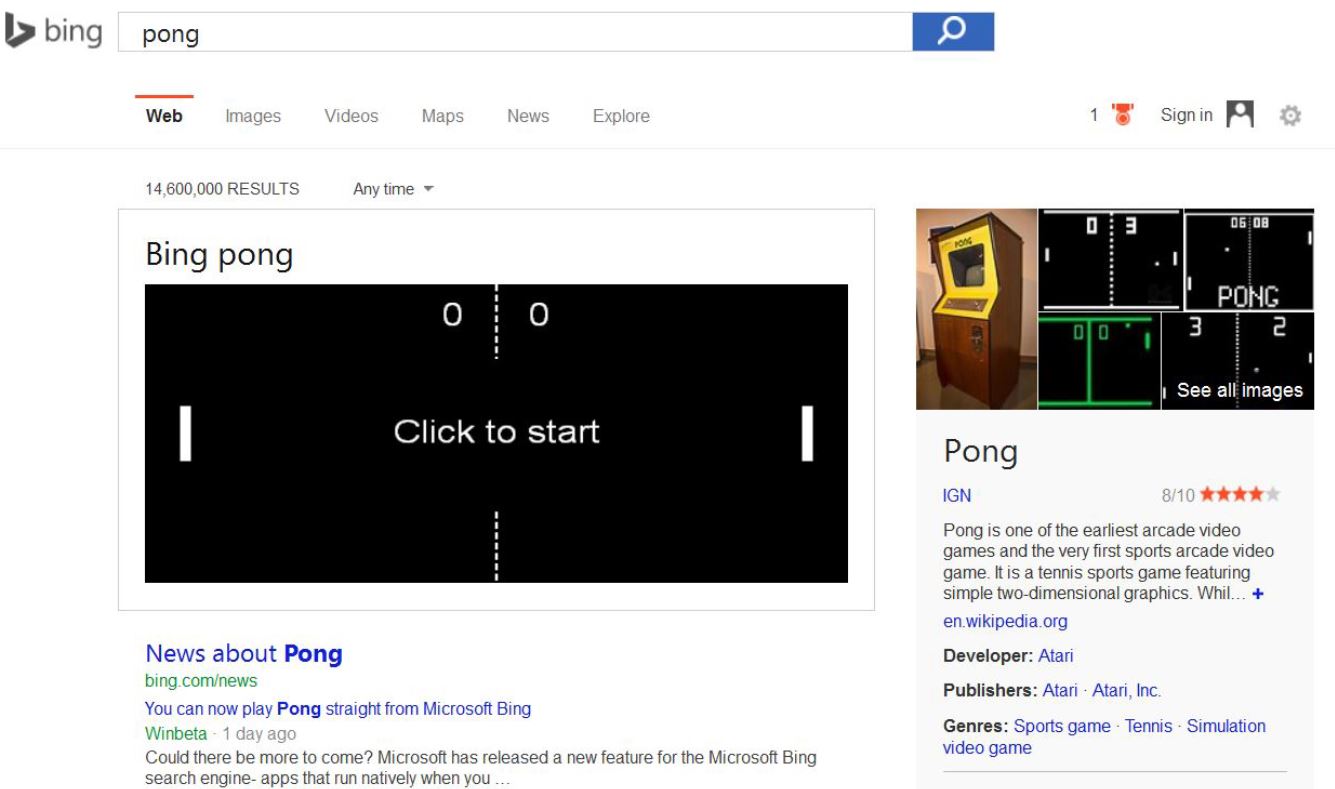 Ok, there is Windows 10, HoloLens, Office and then there is Bing Pong. Microsoft has made for us, I suppose, for the bored to death netizens an arcade pong game. It seems Microsoft has tried to copy Google Easter Egg tricks and failed miserably. At least people Google Easter tricks make people smile.
P
ong sure is a novel idea, but Microsoft needs so much more than that to revive Bing. Created in 2009 by Microsoft to compete with Google, Bing had always stood puny against Google's search engine.  As of today, it doesn't even have 10% of active users as compared to Google.
It is very simple:
1) Go to www.bing.com
2) Search pong and play to your hearts content.
Is this Microsoft's way to keep Bing breathing?? But if you are too exhausted playing EA game, surfed the internet for let's say 15 hrs, have nothing left to do in your life and could not sleep yet; Bing Pong is the way to go guys….
No idea why they did it, but you can play it while you think about the purpose of your life :P
What do you think about the new Bing Pong? Is it fun?  Tell us in comments below.