Plasma System Monitor App is the successor to KSysGuard. The app looks surprisingly modern and is built on top of Kirigami and KSystemStats, a new system statistics service that made its way to Plasma 5.19.
The idea for creating this app came almost two years ago, when a project was started to create a new backend for monitoring system resources to support a new set of system monitoring widgets for Plasma.
The developers said, "While working on this, we realized that the system monitor application could also do with a refresh, which would be a lot simpler now that we had a new system to build upon. After a little bit of iteration, we had something that I was mostly happy with."
The default page gives you an overview of RAM usage, disk space, and network and CPU usage.
The applications page shows you all the running applications with their detailed statistics and graphs. The processes page is similar to the one found in KSysGuard. It shows you the current processes running in the background and how much CPU and memory are being consumed.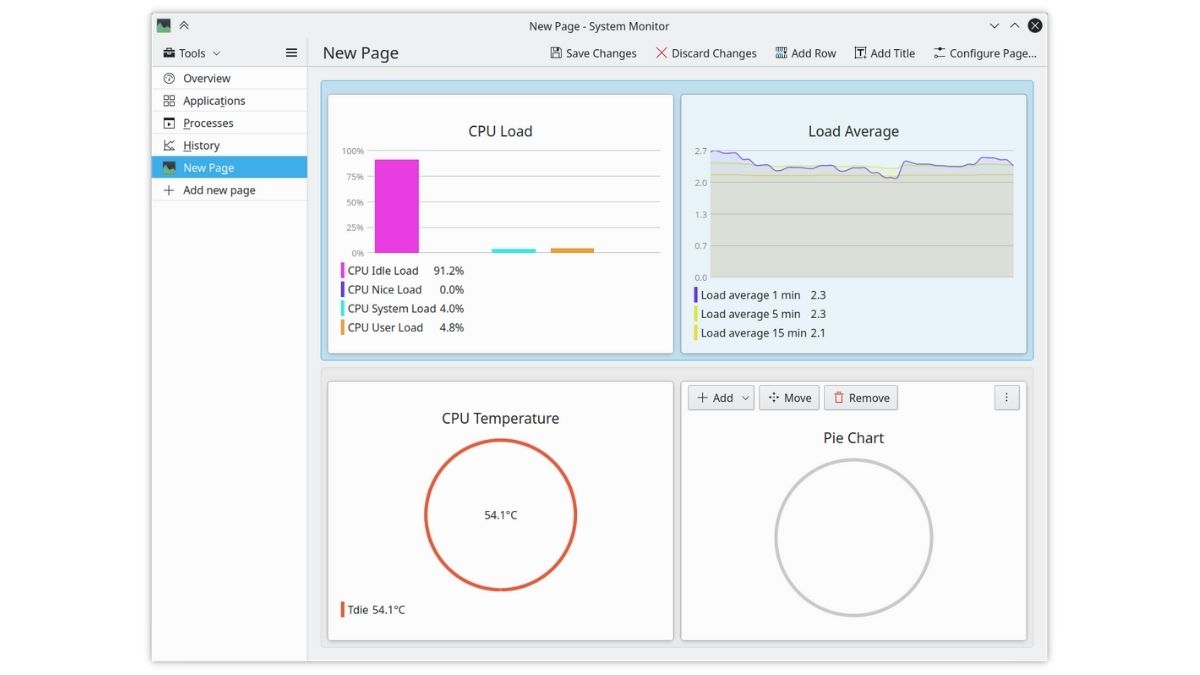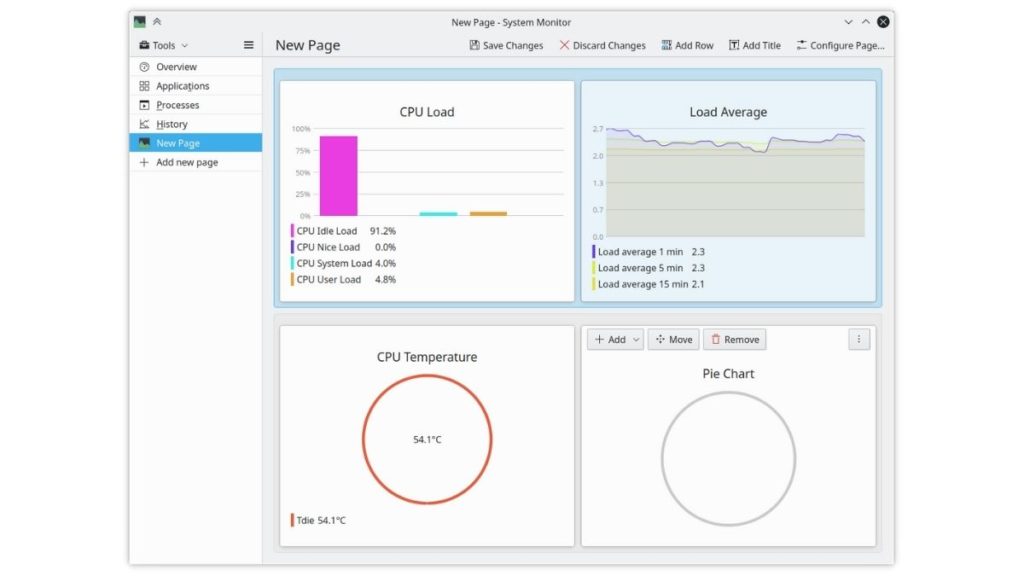 If you don't find the default pages sufficient, you can create your own using of the edit pages option. This allows you to divide the page into various sections to select what you want to display.
The app is all set to become more polished and refined over the coming months. It is probably going to ship with forthcoming Plasma 5.21 in Q1 of 2021.
Download Plasma System Monitor from here.