The teaser trailer for Pixar's "Lightyear" shows a sneak peek of a toy's origin story who turned into a realistic superhero. The trailer features Chris Evans voicing the astronaut Buzz Lightyear.
The teaser itself is simply a glimpse of the space adventure Pixar has in store for us. The trailer perfectly sets up a very different feel than the original toy story movies. The film feels a lot more epic than the adventures of Andy's toybox. How epic, you ask? Watch the trailer to find out!
"Lightyear" Teaser
The teaser starts off with a tense space launch scene featuring Buzz getting ready for lift-off. We see the main character gearing up as the voices of the anxious space crew are heard throughout. Soon the countdown ends and we see Buzz going up and away into the vastness of space and beyond.
We see some fantastic animation as the spaceship reaches high speeds while gliding near the sun itself. The rest of the trailer is just a few glimpses of the adventures of the astronaut. These include landing on a new planet, getting attacked by aliens, and of course, holding a weird cat.
We also get to see the original Buzz suit from the movies in the final moments of the teaser. Although we do get to hear "To Infinity and", well just that since it is a teaser after all. Also important to mention is the fantastic "Starman" by David Bowie playing in the background throughout the teaser.
About Pixar "Lightyear"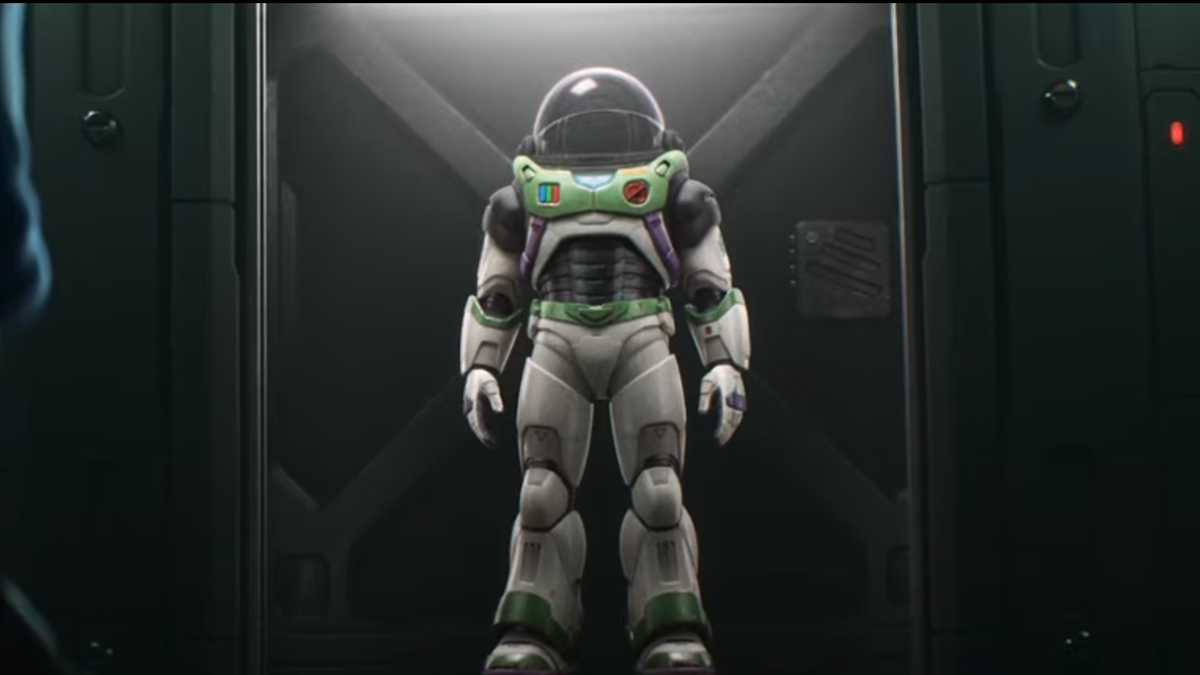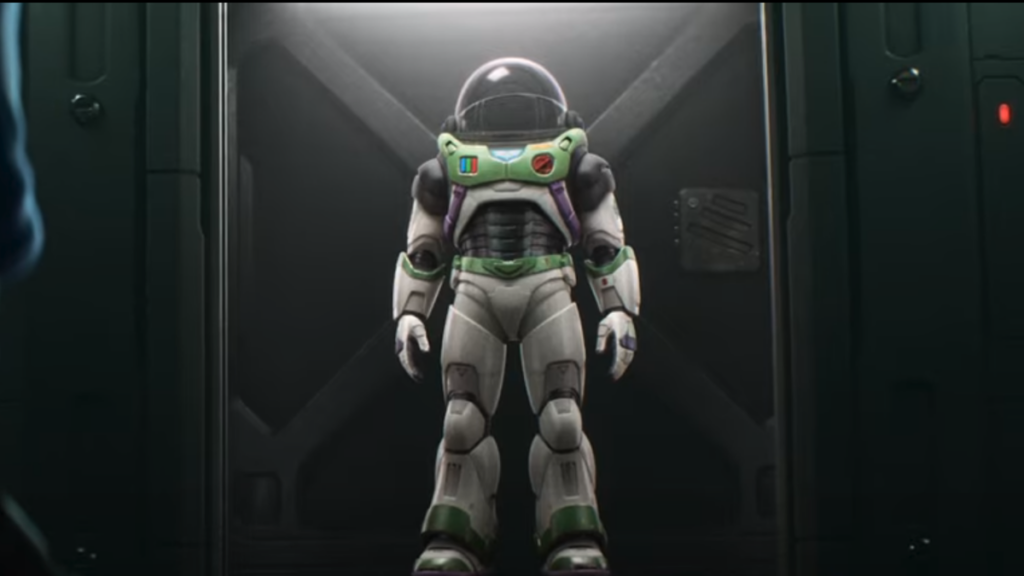 The movie is a spin-off of the classic Pixar franchise Toy Story. It will feature the origin story of "Buzz Lightyear" who is one of the main characters of the franchise. We can imagine this is the real astronaut that the toy Buzz is based on. Although the movie was announced a year ago at the 2020 Disney Investor Day, it is scheduled to launch into theaters in summer 2022.
Speaking of the cast, we know that the main character is voiced by none other than Marvel's Captain America-fame Chris Evans. "Animated movies were an enormous part of my childhood. They were my escape. My adventures. My dreams. They were my first window into the magic of storytelling and performing." says Chris as he expresses his gratitude for being part of this movie, you can check out the tweet below.
Angus Maclane, an industry veteran, brings his directing chops for the flick. Some of his popular works are Finding Dory, The Incredibles, Wall-E, and more. You can watch Pixar's Lightyear in theaters in the summer of next year.