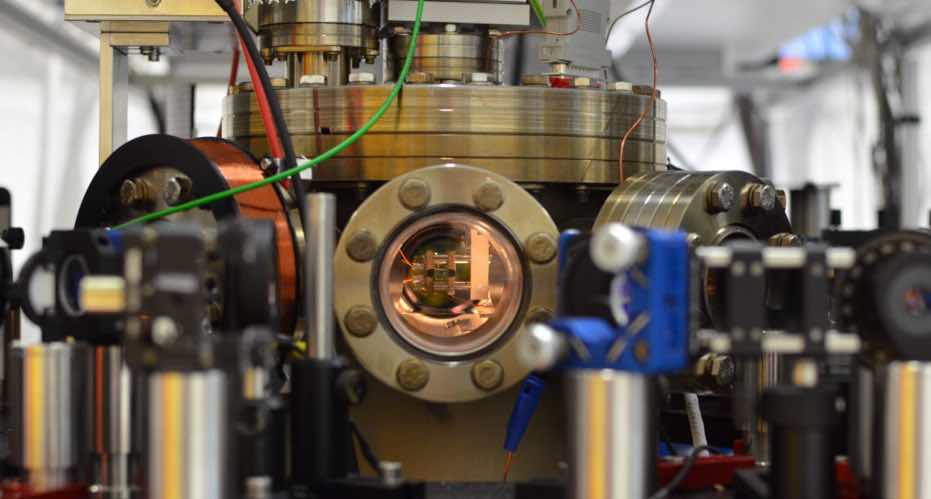 Short Bytes: The single atom engine is now a reality and it has established itself as the world's smallest working engine ever created. It operates on the established principles of a heat engine and has the same four strokes of a heat engine: expanding then cooling, contracting then heating.
Some genius physicists have built the world's smallest engine that runs on a single atom. If you ask me about its working, I'll tell you about the well-known principle of the working of an internal combustion engine used in your car.
When you imagine a heat engine, you get the image of a large metallic machine that relies on the thermodynamical laws to convert the heat into mechanical work. Challenging this notion, researchers at the Institute of Physics of Johannes Gutenberg UniversityMainz and Friedrich-Alexander-Universität Erlangen-Nürnberg have created this new engine that operates using a single atom.
The researchers have published their findings in the latest edition of Science and described what they call "Paul trap". It's a specific type of ion trap that uses two positive and two negative electrodes to trap a charged particle that push it towards the center and simultaneously pulls it outward.
Using this electric friction, the researchers were able to heat the particle and then convert that heat to mechanical energy just like a regular heat engine.
Also read: This Student Built An Amazing Steam Engine-powered Raspberry Pi
It has the same four strokes of a heat engine: expanding then cooling, contracting then heating. To cool the particle, researchers used a laser beam.
If you are wondering about the power output of this single-atom heat engine, it generates about 10-22 watts and operates at 0.3 percent efficiency, which is identical to that of a car engine.
As we know that heat engine and heat pumps work on the identical-but-reverse cycles, the single atom engine could also be used as a single atom refrigerator and used to cool nanosystems.
Did you find this miniature single atom engine interesting? Share your views in the comments below.