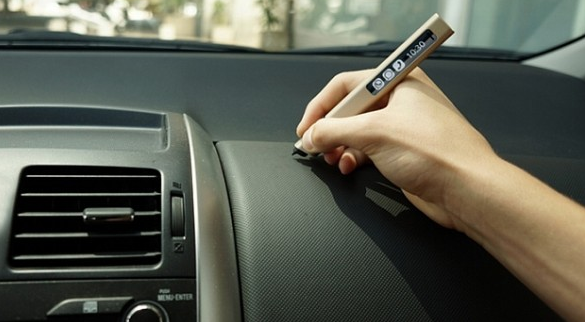 Are you bored with your smartphone's screen and keyboard? How about getting back to handwriting in a different digital way?
OTM technologies have successfully developed a gadget that can change the way we use smartphones. Phree is a Bluetooth connected mobile input device. Basically a pen, Phree allows the user to make virtually any surface a paper to write and save it on his phone or tablet. Surface can be anything- car's dashboard or dinner table or your hand!
Phree has all features one desires in such a smartpen- Writing, sending and receiving messages, taking notes, drawing, dialing numbers, inbuilt Bluetooth headset, using software like Office, OneNote, Acrobat, Google Handwriting Keyboard, Viber etc. Phree can be easily connected to devices such as smartphone, tablet, television or laptop through Bluetooth connection.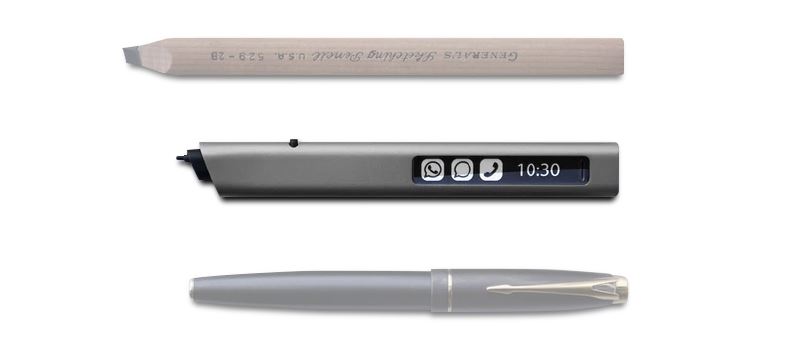 142mm long Phree weighs about 30 grams and has a touch display, speaker and a mic. Color, messaging or dialing mode can be changed by simple swipe and touch the options displayed on the screen. It can be changed to an eraser, pen or highlighter as well. Phree is available in four different colors i.e. black, graphite, gold and silver. It is also provided with a case to charge and safeguard Phree. Also the case can be used as a stand for smartphone.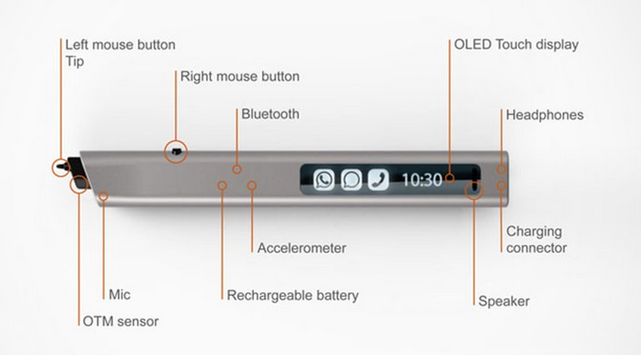 Developers have used OTM sensor which is based on Optical Translation Measurement (OTM) technology  (basically a 3D laser interferometer). Phree has the laser sensor at the tip of stylus which tracks the motion of surface through signals from interfering projected and reflected laser beams. The sensor thus measures the relative motion of hands while writing and is further translated through algorithms.
The team responsible for development of Phree includes- Elisha Tal (Chief Designer), Dr. Opher Kinrot (Co-Founder, Co-CEO), Gilad Lederer (Co-Founder, Co-CEO), Uri Kinrot (Co-Founder, Chief Engineer).
Phree is indeed a revolutionary invention in the present time of mobile internet. Phree has proved itself successful on Kickstarter. It's launch in the mainstream market is anticipated. It is easier to scribble on surfaces around you than typing on phone.
Recommended: Now Oculus Rift can Display the Facial Expressions!