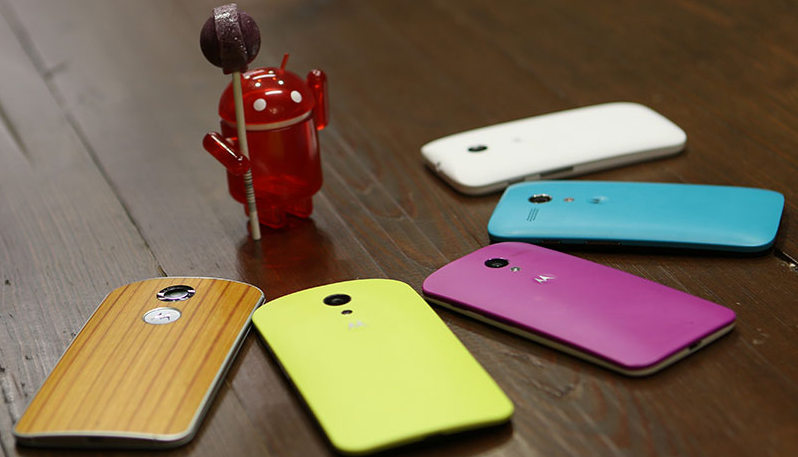 Google's latest Android 5.0 Lollipop Operating System for smartphones is the most significant change in Android since the release of Ice Cream Sandwich in 2011.
These are the existing devices which will be getting Android 5.0 Lollipop at the earliest, have a look and try to find yours!
Nexus Devices:
Google announced that its devices Nexus 4, Nexus 5, Nexus 7 and Nexus 10 will be upgraded to Android 5.0 in the upcoming weeks. We can expect to see the update being rolled out in early November when new flagships Nexus 6 and Nexus 9 will be available.
Google Play Edition:
Google has said the current Google Play Edition Devices will be soon updated to Android 5.0 Lollipop. Current Google Play Edition devices are the Moto G and HTC One M8. Google previously offered the Samsung Galaxy S4, HTC One (M7), Sony Z Ultra and LG G Pad 8.3 on the Play store.
Motorola:
Motorola, another extension of Google, is the first company to announce that its all existing and upcoming devices will get Android 5.0 Lollipop Update. These include first and second-generation Moto X and Moto G, Moto E, Droid Ultra, Droid Maxx and Droid Mini.
HTC:
According to an old announcement from HTC, it will be rolling out Android 5.0 Lollipop update to the HTC One M8 and HTC One M7 worldwide "within 90 days of receiving final software from Google," so we can expect an update before February. Other devices of One family will get the update shortly.
Samsung:
Samsung hasn't yet announced any detail but we can expect that devices launched in the year 2014 will get the update. Samsung is known for its poor track-record in terms of delivering update.
LG:
LG hasn't confirmed the names of devices which will be getting the Android 5.0 Lollipop update. Still we can expect LG G3 and G2 Pro, and the G2 and original G Pro to get the updates.
Sony:
High-end Sony smartphones like Xperia Z3, Xperia Z3 V and Xperia Z3 compact will get the update very soon. Rest devices may have to wait a little longer.
---
Also Read : Next Version of Android is Android 5.0 Lollipop, Know Everything Here
---