According to a new report by Naked Security, essential Coronavirus drugs are being sold on the dark web. This corner of the internet is usually reserved for less than legal transactions.
The Coronavirus pandemic has had a huge impact on the dark web. The sellers on the platform are seeing essential PPE and COVID-19 test kits along with anti-viral drugs as a more lucrative business than selling recreational drugs.
The latest findings from Naked Security unravel in detail the type of drug and the amount of profit involved in this Coronavirus dark web connection.
PPE, COVID-19 Test Kits, Anti-Viral Drugs Readily Available On The Dark Web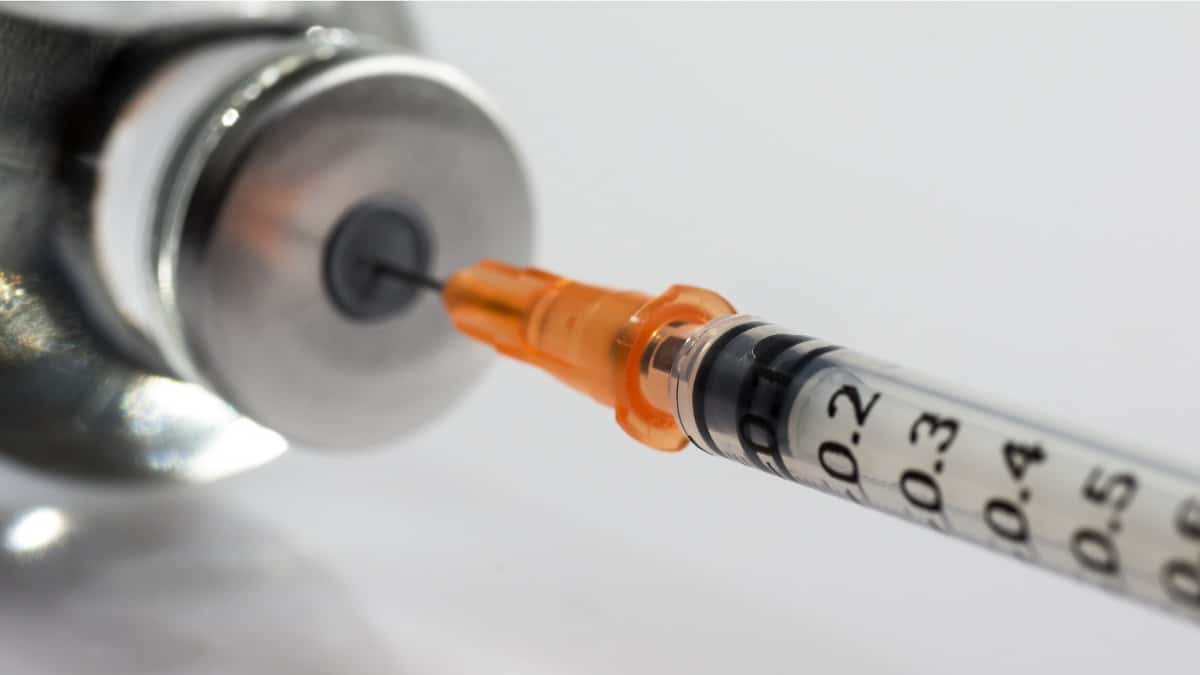 The report says that the Drug and Chemicals category on the Empire Market, one of the largest dark web portals for the transaction of illegal goods, hosted the listings for Coronavirus drugs.
One of the vendors in this category claimed to have an unlimited supply of Hydroxychloroquine pills. The seller said that he'd sell 9,000 such pills for $1,194, the report says.
Other experimental drugs like favipiravir and a combination of lopinavir and ritonavir were also being sold on the dark web. Combination drugs are used during the treatment of AIDS.
These drugs were also used in a study to understand their role in the treatment of SARS.
The report notes an additional 10,569 listings in the Drugs and Chemicals category since 30 May 2019. Due to Coronavirus, the number of listings grew 42% since last year. Furthermore, the Empire market takes about 4% of every transaction completed.
John Shier, who did the investigation pointed out that several legitimate COVID-19 test kits were also available on the dark web.
But, he did point out that there's no grantee that the kits delivered to you might not be the same as those listed.
PPE kits and masks are available for tens of dollars on the dark web. Additionally, one can order in any amount they'd like, from one to a thousand.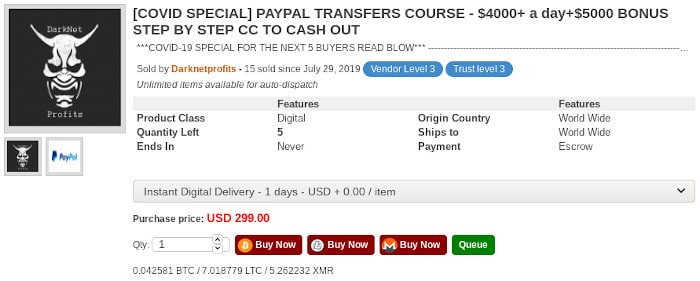 Not just limited to Coronavirus-related physical goods, the dark web also has a full course aimed at teaching people how to scam others in the backdrop of Coronavirus.
The fraud course promised to earn its learner an amount of $4,000 day on top of $5,000 as "BONUS" for a fee of $299.
Rise Of Coronavirus Themed Scams
Whenever a crisis hits, opportunists will always be there to make a profit. Often times the damage is financial. However, Coronavirus drugs, many of whom are experimental, and low-quality test kits could prove to be catastrophic for the user and their health.