In the era of startups and entrepreneurship, the streaming industry is booming at its peak. We are getting many new platforms offering tons of popular shows and movies. For starters, NBC Universal's streaming brand Peacock is the perfect example of a great new venture. You won't believe me if I tell you that the streaming service was launched in 2020.
In merely three years, the platform has gained a huge fanbase throughout the United States. This is all because of the platform's unique factors, including its free subscription plan. Peacock started a free plan to attract more customers at the time of its release. However, the company has decided to scrap this policy and focus on revenue-based plans.
Yes! You heard that right. Peacock is no longer a free service and will now be looking to make more profits. So what are the new plans and which one is better? Moreover, are these better than other new competitors like Paramount+? We'll answer all these questions and more in this guide. Now without any further ado, let's get started down below.
Peacock's new subscription plan: Which one to choose?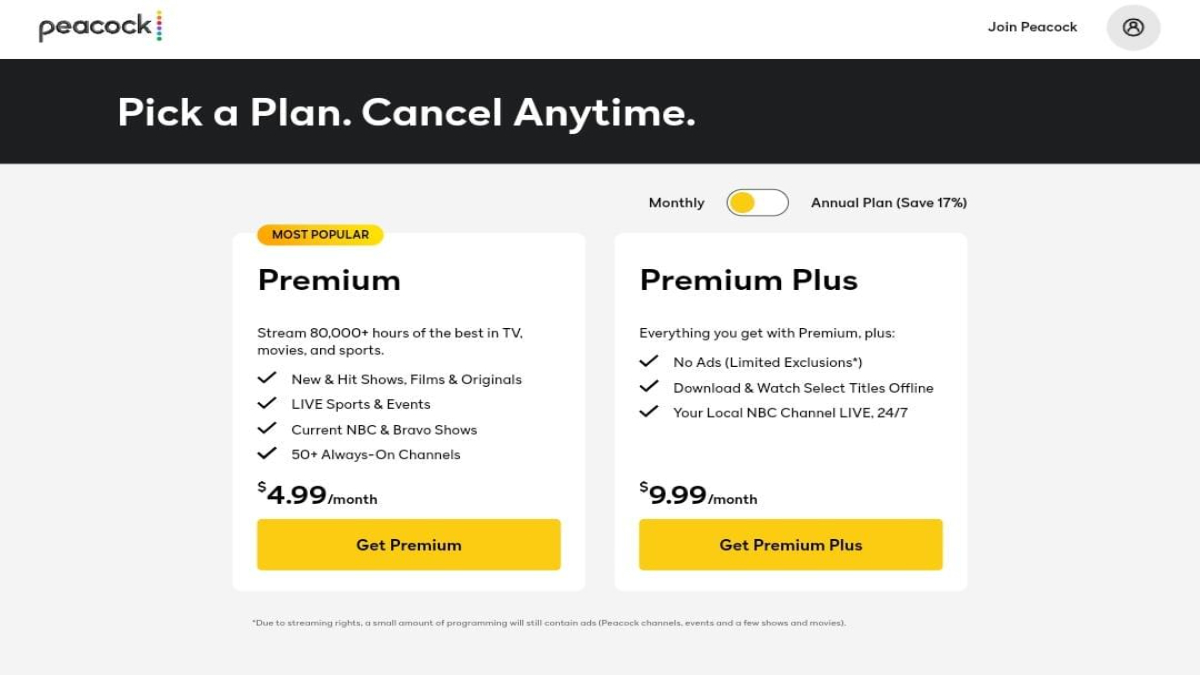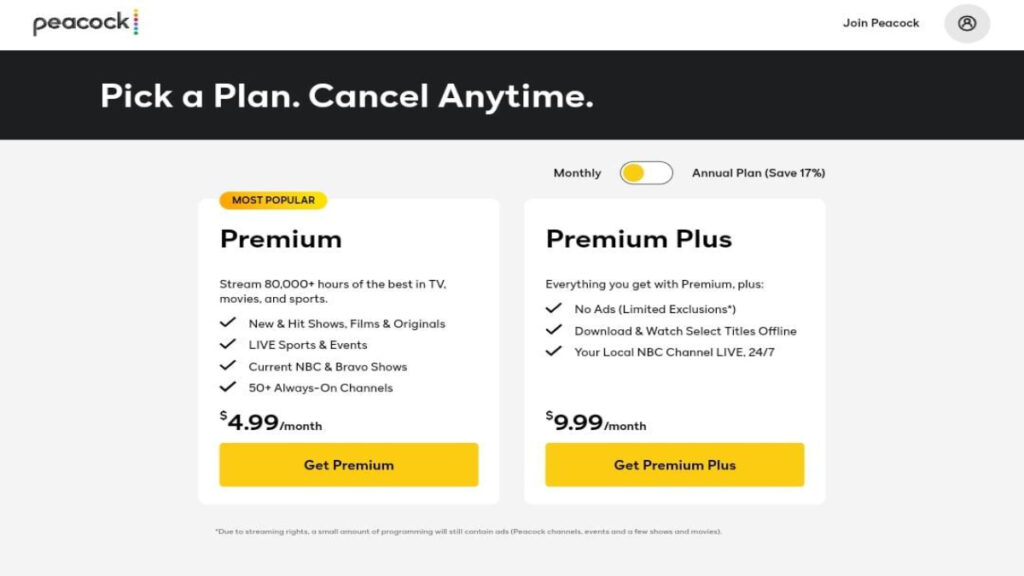 Currently, the platform provides two paid plans for customers. As discussed earlier, there was a free plan for users until February 2023. Check out the existing plans down below:
Peacock Premium
It comes at $4.99 per month.
While the plans have ads, they are a lot less than the free tier plan.
It gives access to all the exclusive content available on the platform, including live sports.
Peacock Premium Plus
It costs $9.99 per month.
It offers exclusive content with no ads, but live feeds, including sports and news, still contain ads.
It also offers an offline download feature.
As you can see, both plans are quite similar, with a few intriguing changes. For starters, if you're someone who can enjoy streaming while being interrupted by ads, then the platform has a plan for you. However, we don't like waiting until our hero is about kick villains, or we don't like waiting until our favorite couple gets along.
So undoubtedly, you should go for the premium plus plan without any hesitation. However, if you don't want to spend too much on entertainment, a $4.99 per month plan is always a good option. With that being said, let's see how this plan is compared to Paramount+.
How are Peacock's new plans different from Paramount Plus?
Peacock Subscriptions
They have two plans, Premium and Premium Plus.
It does provide local news at NBC.
Live Sports events, including WWE, NFL, etc.
Offline Viewing
No free trials
Paramount+ Subscriptions
It also has two plans, Essential and Premium.
Paramount+ provides local CBS stations with news updates.
NFL on CBS, top soccer events, and other major sports.
Offline Viewing
7-day free trial
For years, the two networks, CBS and NBC, have been competing with each other, and the same goes for their respective platforms. With NBC removing their free model, they currently have the same plans as Paramount+ with no major differentiating factors. Moreover, if you want to know more about Paramount+ plans, check out our streaming guide.
What to watch on Peacock?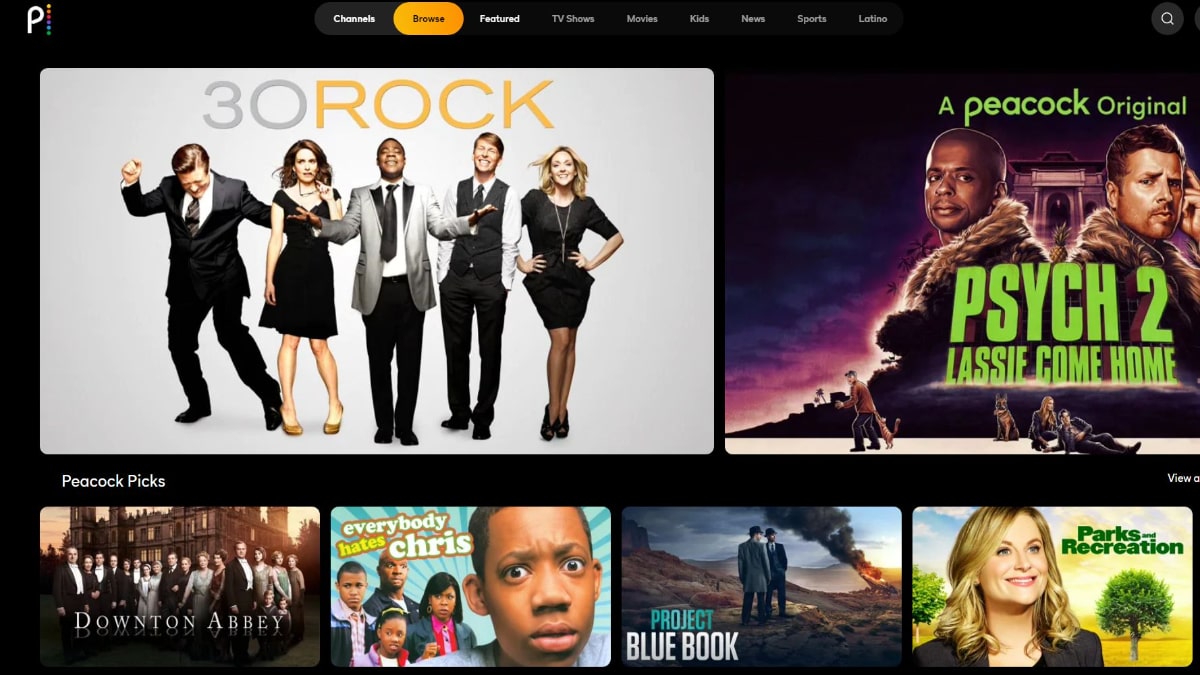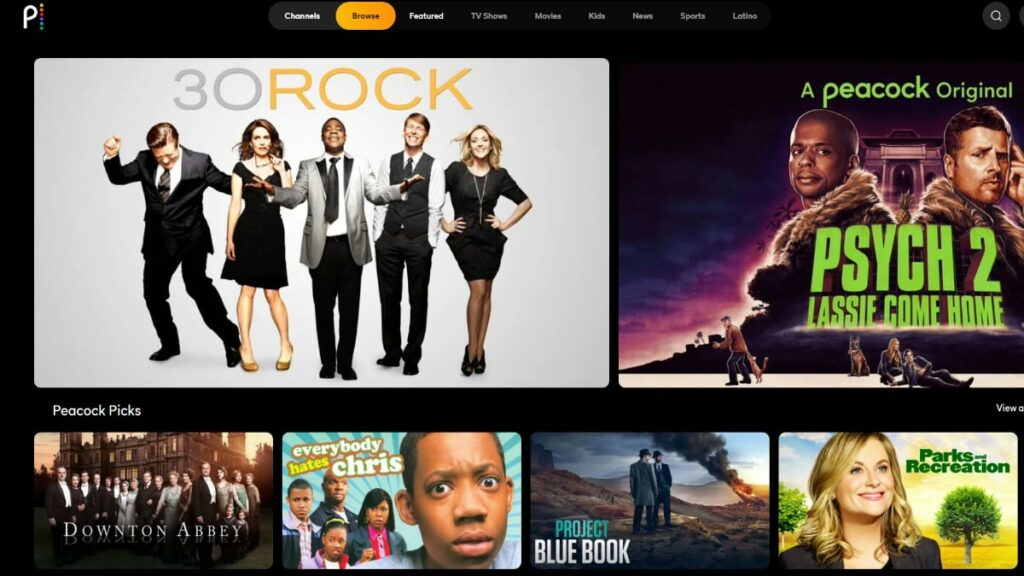 With tons of exclusive content, Peacock has a lot to offer to its audience, including films, shows, live sports, documentaries, etc. Let's check out major titles from each of the sections below.
Popular movies on Peacock
Fruitvale Station
Bruce Almighty
Nope
The Silent Twins
Minions: The Rise of Gru
Jurassic World: Dominion
The Black Phone
1917
Beast
The Beyond
Major TV shows on Peacock
Poker Face
The Capture
The Calling
Pitch Perfect: Bumper in Berlin
A Friend of the Family
The Resort
This Is Us
Yellowstone
Wolf Like Me
Dr. Death
Popular documentaries on Peacock
Hardball: The Girls Of Summer
All Things Must Pass
I Know That Voice
21 Years: Richard Linklater
Black Boys
Perfect Bid
I Am Big Bird
Sports on Peacock
Cycling
Sunday Night Football
Golf
Horse Racing
NASCAR
WWE
Rugby
Premier League
By offering new plans, Peacock wants to improve its content and make it look more premium. While the platform has lost its unique factor by removing the free model, it will soon recover by providing intriguing content. After all, content is the backbone of any streaming service.
That's all we have for this article. While you're here, check out the complete guide on Peacock to learn more about the platform.