PDF or Portable Document Format is one of the most commonly used file formats especially if you deal with documents a lot. If you're an iPhone user, the number of functional and useful PDF editor apps is rather limited. If you're searching for an iPhone PDF editor app that stands true to its name and performs all the functions you'd expect from a PDF editor app, here is a suggestion – PDFelement Pro.
PDFelement Pro by Wondershare is the latest offering by Wondershare. It is a one-stop solution for all your PDF related needs on your iPhone or iPad. The software offers advanced features including Apple Pencil support, multiple image editing option, multiple viewing modes, and more for PDF files on iPhone and iPad.
Here are some of the noteworthy features of PDFelement Pro for iOS:
PDFelement Pro for iOS: Powerful PDF Editing Features Now Available For iOS Devices
1. Management Modules For Different Functions
The latest edition of PDFelement for iOS offers management modules for different functions including bookmark management, page management and file management. This allows you to manage different aspects of useful features in a diversified tab. You can access options to view files in grid mode and list display mode, sort and search your files and more from a dedicated tab.
2. Marking Up & Annotating PDFs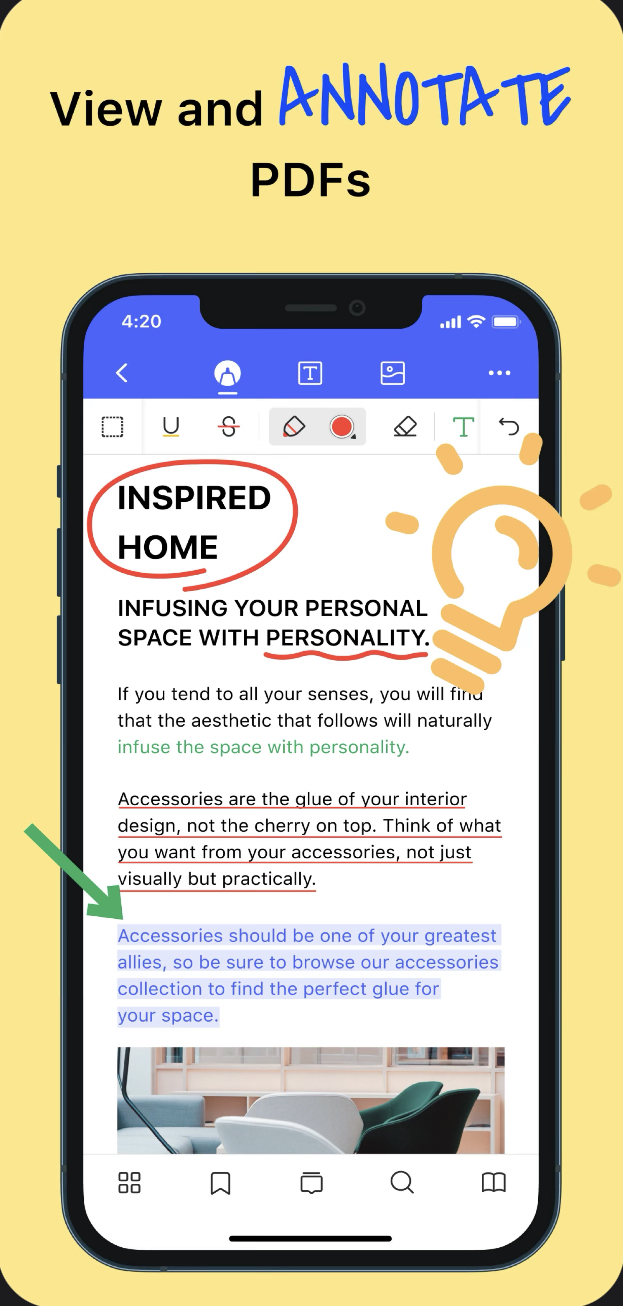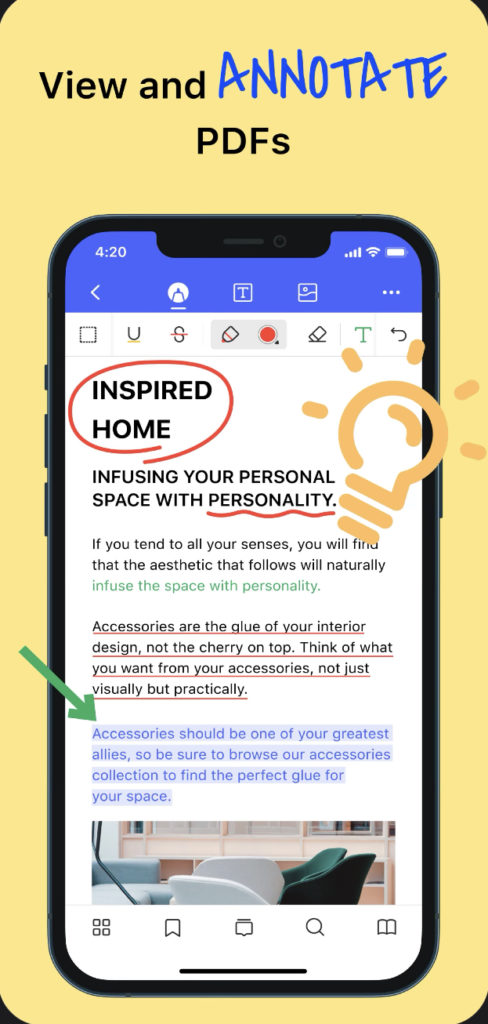 One of the most useful and frequently used features of PDFelement Pro for iOS is its advanced abilities to help you in annotating PDF files. You can add a text box, text call out, stamps, freehand drawings, and use an eraser to remove any annotation. For text, the PDF editor app offers features to highlight, underline, or strikethrough text. To access the markup and annotation features, click on the pen icon on the tools available at the top of the screen.
3. Support for Multiple Cloud Services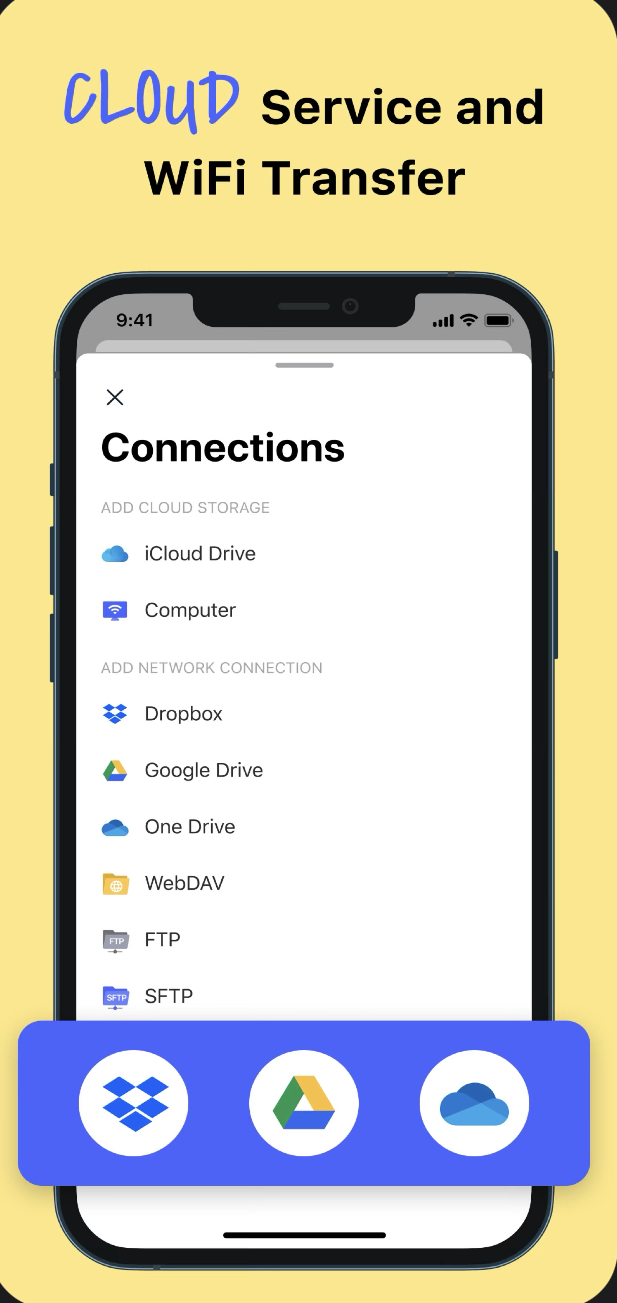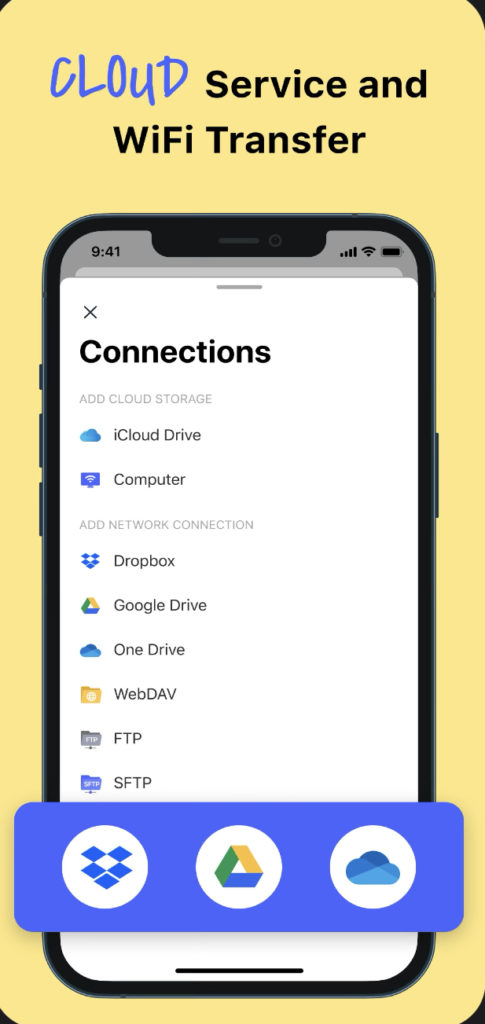 While other PDF editor apps for iPhone offer support for limited cloud services, Wondershare's PDFelement Pro for iOS comes with the support for a variety of cloud services including iCloud, Google Drive, Dropbox, OneDrive, WebDAV, FTP, and more. This allows you to download or upload to/from different cloud services.
4. Dedicated Module for Picture Editing
If you are concerned about the picture editing tools in PDFelement Pro, you will be glad to know that the app offers several modes to edit images in a PDF file. This new feature gives PDFelement Pro and edge over other iOS PDF editing apps as picture and text are different elements and require different elements for editing. Now, you won't have to face any difficulty in editing images included in a PDF file.
PDFelement Pro for iOS Pricing
Wondershare is offering PDFelement Pro for iOS at introductory pricing of $4.99. At this price and the highly useful set of features offered by the app, it is undoubtedly one of the best PDF editor app available on the App Store.
Moreover, PDFelement Pro is also available for macOS, Windows 10, and iPadOS so that you can carry out your work across devices. Also, you don't need to set up different accounts for different devices and platforms. With a single account, you can access your documents and continue your workflow in a hassle-free manner. You can purchase a single plan that works across devices.
PDFelement Pro does not only have an iOS version, it also provides all platform to edit PDF with a single account. See the all-new windows version — PDFelement 8