Short Bytes: Frozenbox Network has released the latest version of its ethical hacking Linux distro, i.e., Parrot Security 3.2. Dubbed CyberSloop, it arrives with Linux kernel 4.7 and MATE 1.16 desktop environment. Parrot Security 3.2 also comes with new tools for testing automotive security.
Earlier this year, I prepared a list of the top operating systems used for ethical hacking purposes. In that list, Parrot Security OS ranked at #2. It's developed by Frozenbox Network and released under the GNU/GPL v3 license. A couple of days ago, Parrot Security 3.2 ethical hacking Linux distro arrived. The new version of this popular operating system is codenamed CyberSloop and it's based on the Debian GNU/Linux 9 Stretch.
Parrot Security 3.1 version arrived long back in July. Compared to that, the new version has taken a while due to some buggy packages in the Debian Testing repository that Parrot Security team had to fix themselves. In particular, the bug being discussed here is the latest GTK updates that broke the MATE interface.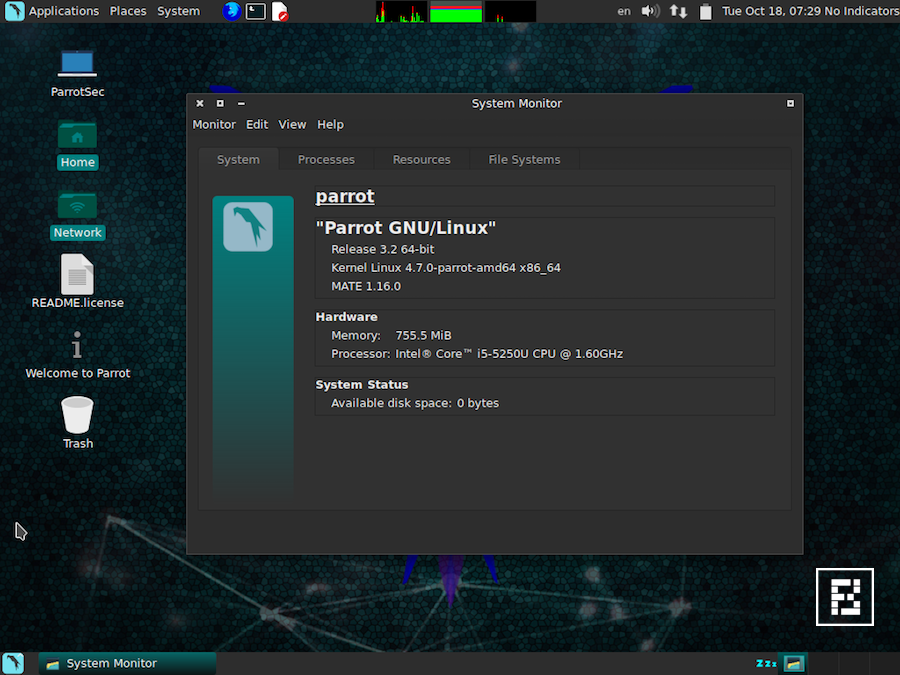 The Parrot development wished to introduce this release as an improved version of the previous release. However, as a pleasant surprise, the developers were able to add some new features to this powerful hacking Linux distro.
Parrot Security 3.2 "CyberSloop" features and changes
Parrot Security 3.2 is based on the new and custom hardened Linux 4.7 kernel which brings along much better hardware support. Here are some more details in our dedicated article on Linux 4.7 kernel.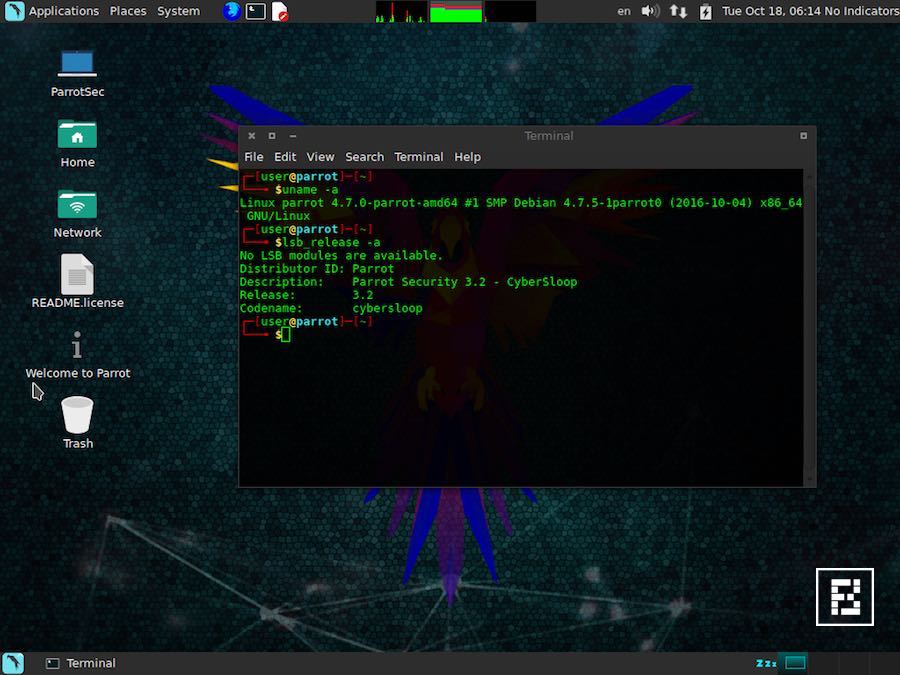 Another big addition comes in the form of a custom compiled MATE 1.16 desktop environment that arrived last month. Again, for more details on MATE 1.16, you can read our article on the same. This desktop environment is available in the full edition.
For Parrot Studio, full KDE Plasma support has been imported.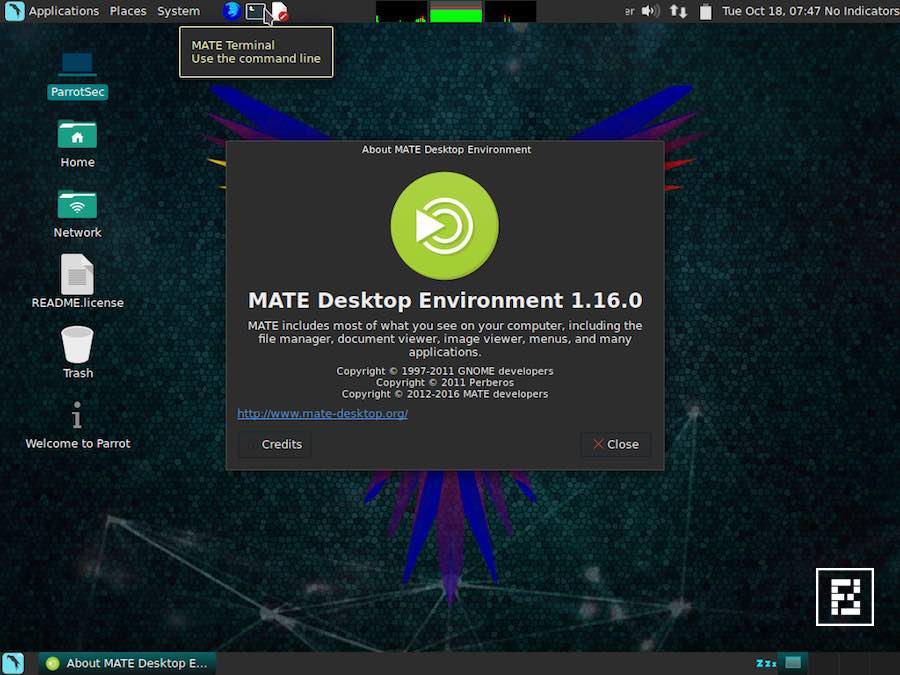 For those who don't know, Parrot Security comes in multiple versions — Full Edition, Lite Edition, Cloud Edition, Embedded Devices and IoT, Libre Edition, LXDE Edition, Studio Edition.
An interesting noticeable change comes in the form of removal of LibreOffice and KDevelop.
For the increasing security threats in the automobile sector, new card hacking tools and automotive utilities have been added. Missing utilities like back traceroute and whois have been added.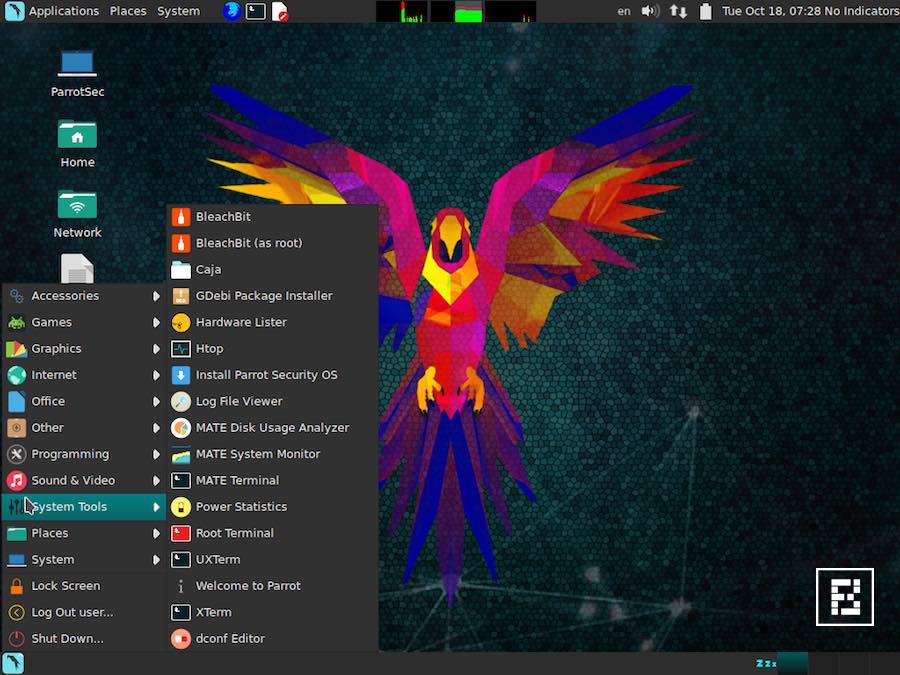 For the complete changelog, visit Parrot Security's GitHub page. The download links for the different versions of Parrot Security 3.2 can be found here.
Did you find this article helpful? Don't forget to drop your feedback in the comments section below.
Also Read: 10 Best Operating Systems For Ethical Hacking And Penetration Testing