I
n mid-October, The Parrot Project announced that it's going to be releasing the latest Parrot Security 3.9 operating system for ethical hacking and penetration testing in the upcoming weeks. The team also released its beta release for testers. After the wait of a couple of weeks, the final Parrot 3.9 release is here.
While the official release announcement and release notes are nowhere to be seen on the website of Parrot OS, the team has made the announcement on their Facebook page. "Parrot 3.9 (codename intruder) is now available for download," the team wrote.
Prior to that, in another announcement, the team revealed their plans to bring Firejail sandboxing "with additional AppArmor, SELinux and Tomoyo support on Parrot 3.9."
As per Parrot Security 3.9 download page, its flagship edition is available on both 64-bit and 32-bit platform. Powered by Linux kernel 4.13, Parrot 3.9 is based on Debian 10 Buster. Out of the box, you get MATE 1.18 desktop environment.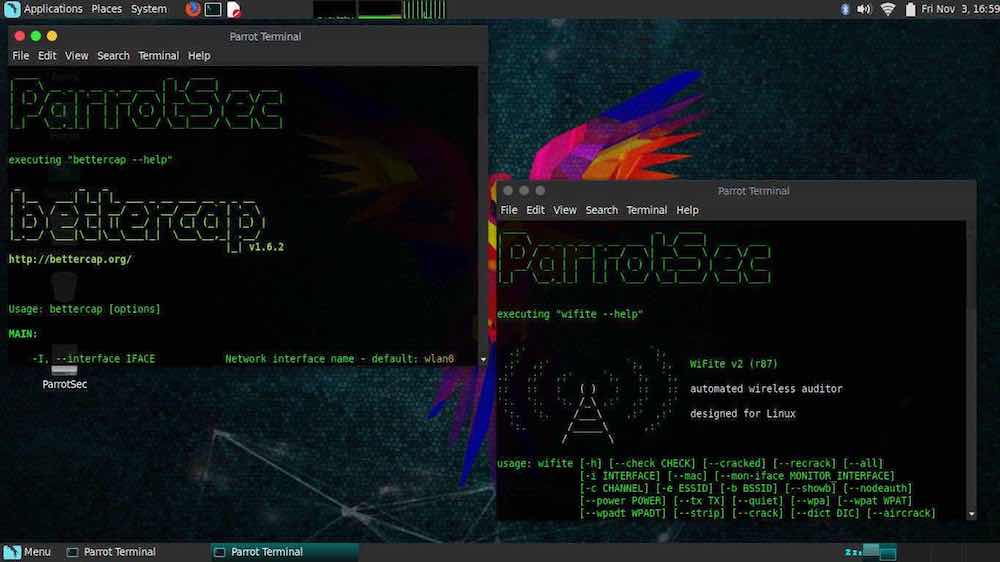 The major software shipping with the OS are LibreOffice 5.4, Firefox 56, etc. The full version includes AnonSurf, TOR Browser, Cryptographic tolls, Security Pentesting tools, Digital Forensics Tools, Development Tools, Electrum Bitcoin wallet, Wine support, and UEFI support.
You can go ahead and follow this link to find the torrent and ISO links of various Parrot Security 3.9 versions. Give it a try and let us know your feedback.
Before going ahead and taking a look at what the latest release has to offer, check out our lists of Linux distros: