Chinese company Xiaomi has a plethora of categories to offer to the users. However, there are many products unavailable in India and users had to take help from the third-party apps to get his or her hands on some.
Making this easy and convenient, Xiaomi has introduced a new cross-border online portal, called ShareSave in India.
The new app will allow users to order for his or her favorite Xiaomi products which are exclusive to China from India.
Additionally, the app provides users with after-sale services as well as home delivery of the ordered products at nominal charges.
How ShareSave Appears: App Overview
The ShareSave app has four sections, upon opening up the app:
The Home section where some IoT-based products are listed for the users to buy at discounted prices.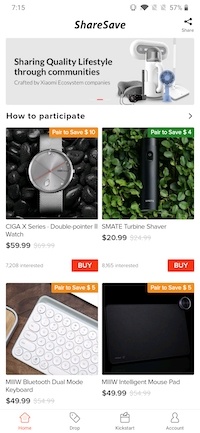 The Drop section displays products which when shared with friends, will provide up to 100% discount to the users.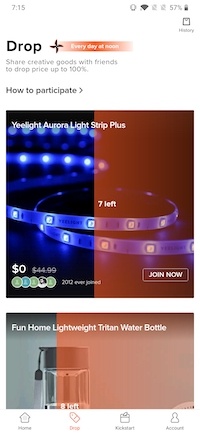 The Kickstart section has all the products under the kickstarted initiative, and backing such products will provide users with various shopping coupons.
The Account section has all the users' coupons, order details, and much more in store for the users to access with ease.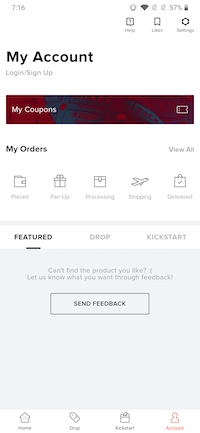 Users can further pair-up with other users to buy the products at exclusive discounts to save some bucks.
If the various Xiaomi products amaze you, go ahead and download the app via Google Play Store and start filing up your cart.
Disclaimer: The app is presently for the Android users, and there is no word on its availability for the iOS users.