Orange Pi 4 with Rockchip RK3399 SBC and 4GB RAM and Orange Pi 4B with Gyrfalcon Lightspeeur 2801A AI Accelerator is now available for sale.
Both the models were announced nearly 10 days ago, and now they have been launched on both Aliexpress and Amazon store in three options:
Orange Pi 4 with no eMMC flash at $49.90
Orange Pi 4 with 16GB eMMC flash at $59.90
Orange Pi 4B with 16GB eMMC flash, Gyrfalcon NPU at $69.90
Orange Pi 4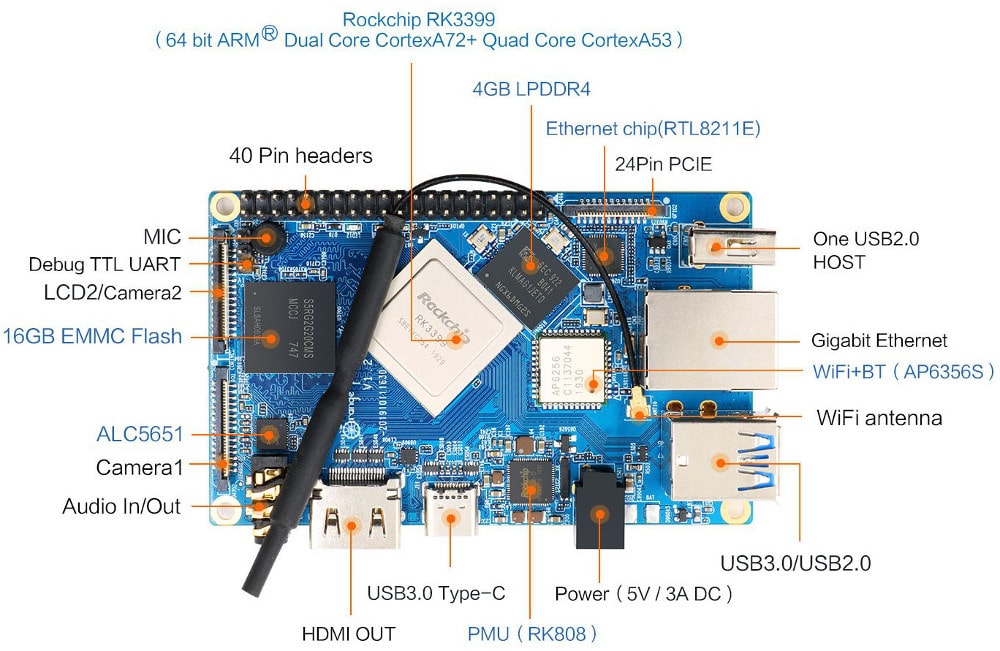 This open-source single-board computer can run Android 8.1, Ubuntu 16.04, Ubuntu 18.04, and Debian 9. It has Dual 4GB LPDDR4 RAM, with the Rockchip RK3399, and an optional 16GB eMMC flash.
You can build a computer, wireless server, games, and much more with Orange Pi 4 because it is open source. For a detailed spec sheet, you can refer here.
Orange Pi 4B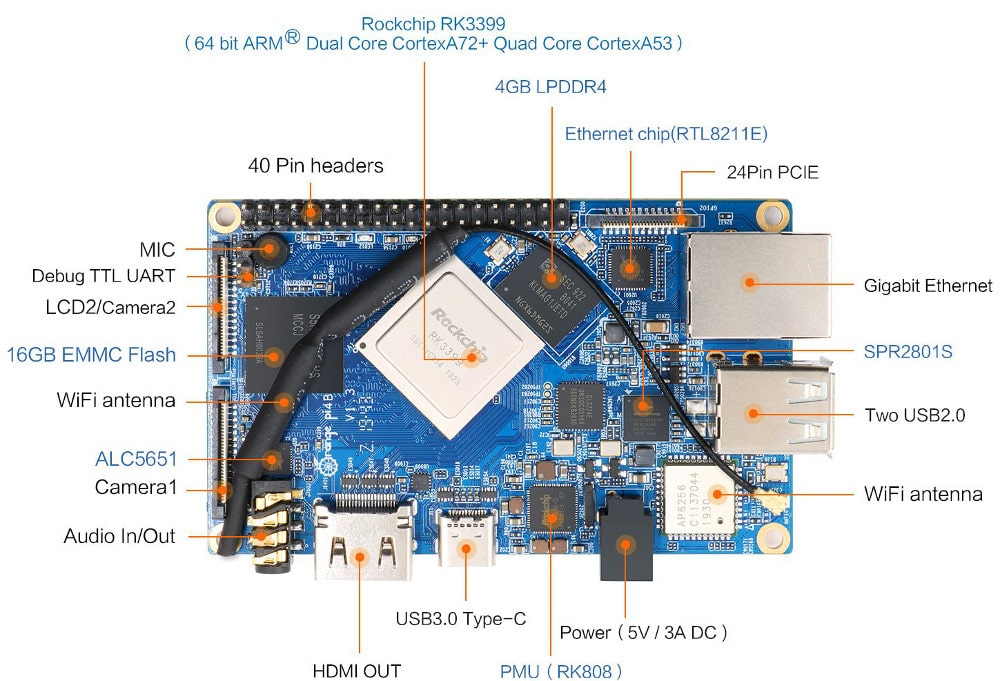 Many of the specifications of Orange Pi 4B is the same as Orange Pi 4, but the former adds a Lightspeeur 2801S (or SPR2801S) Neural Processing Unit (NPU) from Gyrfalcon Technology Inc.
Gyrfalcon Lightspeeur SPR2801S NPU on Orange Pi 4B uses the same SDK as Orange Pi AI Stick Lite USB neural compute stick as it's connected to one of Rockchip RK3399 processor's USB 3.0 interfaces.
You can buy Orange Pi 4B from Amazon or Aliexpress, and refer to the spec sheet here for more details.
Competitive Pricing
The pricing of both the SBCs is pretty impressive this year. At $50, Orange Pi 4 is now the cheapest Rockchip RK3399 board available with 4GB RAM.
To give you a broader idea, FriendlyELEC NanoPi M4 also costs $50, but it offers only 2GB RAM. Whereas Pine64 RockPro64 starts at $60 with 2GB RAM. For the 4GB versions of both these boards, you'd have to pay around $80.